Mayors to ensure levelling up agenda delivers for all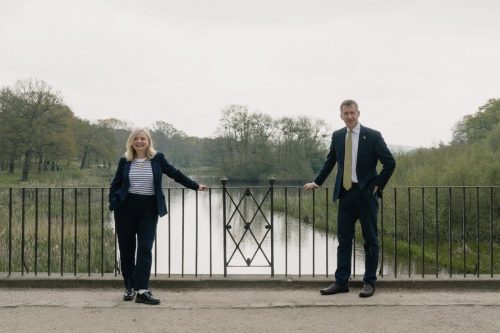 X

Register for free to receive latest news stories direct to your inbox
Register
A week after being elected the first West Yorkshire mayor, Tracy Brabin met her opposite number from Sheffield city region, Dan Jarvis, with the pair committing to building "a strong partnership" between their respective regions.
The meeting which was hosted at the Yorkshire Sculpture Park which straddles both districts and celebrated the reopening of its indoor exhibits as lockdown eased saw the two leaders agree they will work with the government to make sure that the levelling up agenda delivers for the people, businesses and communities of Yorkshire.
Brabin said: "Today is the start of a partnership that will deliver for our communities and make a real difference as we seek to accelerate Yorkshire's recovery from Covid-19."
Brabin added that it was "inspiring" to hear about how the Yorkshire Sculpture Park adapted to the challenges of 2020 and that she and Jarvis was "regions and [their] talented communities to be firmly on the national and international stage".
In addition to looking at the levelling up agenda, the meeting also saw the mayors commit to:
Make transport connectivity between the two regions fit for the 21st century
Promote, enhance and increase community participation in the arts, culture, heritage and visitor economy in the region – a sector worth £370m to Yorkshire and Humber
Harness the skills and capabilities of the regions's research and university assets to tackle climate change
Build stronger relationships on well-being and health care technologies, advanced manufacturing and engineering, digital and clean energy technologies and the creative and cultural sector
Jarvis added: "As the economy and society opens up, we're saying that Yorkshire is open for business, for visitors and for investment. This is the start of a stronger, more productive and powerful alliance that will put Yorkshire communities, our businesses, our research and innovation strengths and our cultural and creative output at the heart of a civic and economic renaissance.
"We have a world class Arts, Culture and Heritage offer and a creative economy that helps to fire new jobs, new businesses and creates pride and confidence in our communities.
"For our economy to work for the people we serve, we need more ideas, more people and more businesses to flow, interact and connect across the region. By better connecting our assets physically, virtually and culturally we can help our communities and businesses to not just recover from the pandemic but to renew and thrive."