'Businesses get a C- on climate change…but they'll be dead in 5 years'
Sustainability expert Mike Barry has warned hesitant businesses that they must change their approach to climate change if they want to survive.
Barry, who delivered Marks & Spencer's ground breaking "Plan A" programme when he was its director of sustainable business, was speaking at the sustainability conference In the Circle Yorkshire.
He said: "I'm positive about the future, but not about the science – I'm dreadfully scared about the science. But I think the flywheel of change is happening.
"Anyone in the world of business needs to respond, get on the front foot, change your business, and win in new marketplaces."
In a keynote speech that combined highlighting good practice by businesses, including Yorkshire-headquartered supermarkets Morrisons and Asda, he warned of the dangers for companies who fail to respond.
"I'm starting to see enough signals out there to say businesses are waking up to the fact that people want change, governments want change, investors want change. But they are still not moving fast enough", he said.
"If I was being generous I'd give us a C-. But there's one thing that gives me hope: being a C- business today means you're going to be dead in five years."
For business leaders who feel they are in a comfortable position, Barry pointed to three industries that have seen huge change in the past decade.
He said: "If I look what's happened in the power sector 10 years ago, the good old boys who ran the power sector were chortling away saying coal is forever and this weird wind and solar will never take off. They've been destroyed by it. The same with the diesel manufacturers who were all sat there five years ago, laughing at short range, expensive electric cars.
"The same will happen in foods – a report by RethinkX postulates that half of the US beef industry will be wiped out in the next decade by laboratory-grown meat. Cleaner, clearly better for animals, better for the environment, better for human safety, and cheaper. And that's when you get the tipping point."
The pace of change is so fast that he expects it to cause huge disruption in every sector.
"Every industrial sector in the world whether it likes it or not is now in a swift trajectory to be ripped apart by sustainability," said Barry.
"If you're selling the wrong thing, the wrong product or service – whether it's coal or a diesel car or a high-carbon diet – you'll get left on the sidelines very, very quickly."
---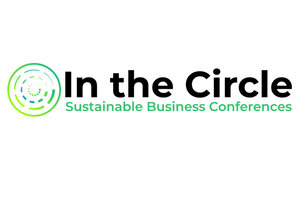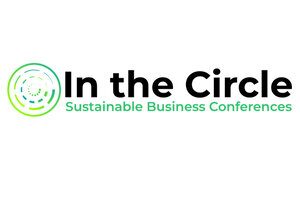 In the Circle is a free one day sustainability conference that brings together business leaders, policy makers and academics to set out how a sustainable approach can improve your business.
The event is in partnership with musicMagpie, Squire Patton Boggs and TheBusinessDesk.com, and is being sponsored by the Northern Powerhouse Investment Fund, EV3 Power, Harworth Group, Mott Macdonald, Orderly, Whitecap, and Curveblock.