Popular Leeds festival returns later this month
One of Leeds's most popular and long-running events is gearing up for a comeback after a year's hiatus.
The Brewery Wharf Waterfront Festival will take place on Saturday 26 June from noon to 9 pm, offering food, drink and entertainment for the whole family.
As well as a celebration of the city's 'Waterfront', the Brewery Wharf Festival is also a nod to local independent businesses who have worked together and have had to adapt and change their focus due to the pandemic.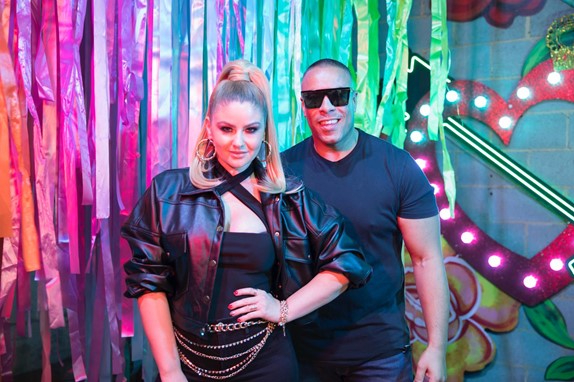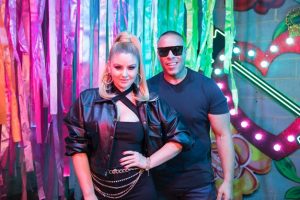 The theme for 2021 is all about supporting local businesses and entrepreneurs, with the majority of the food, drink, music and entertainment on offer all from Yorkshire.
Hosted by the 212 Cafe & Bar, the list of breweries, street food vendors and DJs involved will be a who's who of the finest local indie talent.
Street-food scene disruptors B******S BISTRO will be on-hand with their unique take on everything fried chicken along with a mouth-watering vegan alternative, as well as a slightly edited, more family-friendly name for the day.
Doh' Hut will be bringing the sugar rush to the event, serving up their super fluffy handmade doughnut creations.
212 will be focusing solely on drinks this year and have enlisted the help of some of the world's best breweries to meet the demand.
Local heroes Kirkstall Brewery and Magic Rock Brewing will be serving fresh pints from their outdoor bars, whilst Black Tears Rum will be shaking up the rum cocktails.
Leeds DJ Alex Simmons will be headlining the entertainment program, and is joined by singer Lauren G, who will perform some uplifting tracks from their recent Lockdown album.
Simmons said: "I'm excited to be performing at The Brewery Wharf as part of The Waterfront Festival 2021. After a year of DJing over live streams and recording in the studio, I have rediscovered my passion for music and cannot wait to perform to a live audience.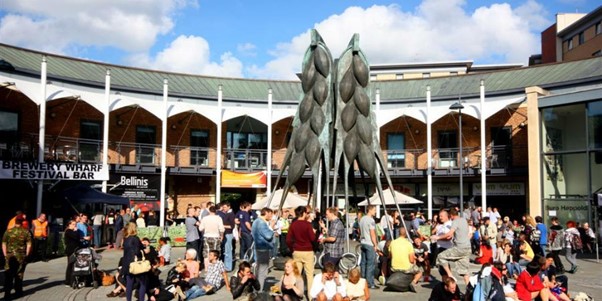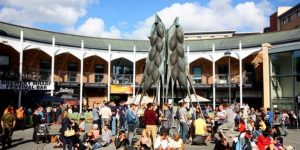 "Post-COVID is such an exciting time for everyone but more so for people working in the leisure and entertainment industry – it's been a long time, and I cannot wait to get back out there."
Mark Williams, co-owner of Café 212 and one of the Brewery Wharf Festival organisers, said: "It's been a long, challenging year, particularly for the small independent businesses in the area, but we have survived, and we are back bigger and better than before.
"The people who live and work around Brewery Wharf have shown us immense support over the lockdown period; we have had to adapt to survive. However, we have, and now it's our chance to celebrate, give back and put on the party of the year."
The festival is completely free of charge to attend. Details on the event can be found at FB@The Brewery Wharf Waterfront Festival.