People: CC33; OVO Spaces; ITI Network Services; and more
X

Register for free to receive latest news stories direct to your inbox
Register
South Yorkshire contact centre CC33 has taken on a new senior team member as part of its recent expansion after a series of major client wins.
James Flint joins the team as head of recruitment and people. He will be responsible for adding structure and processes to support the continuing growth of the business.
Prior to joining CC33, he has worked for more than 20 years in a variety of outsourcing roles including HR, operations, client services, recruitment, and training.
His previous roles have been in the outbound telephone marketing and sales sector.
Flint said: "CC33 is a company where you can openly give your input and ideas without them getting lost. When ideas work, we can move on to rolling them out across the business, and if something doesn't work out, we can start over with a new idea.
"I'm looking forward to getting started with supporting the company in meeting the demands of the business and of new clients.
"I also look forward to working with the team to provide support for the onboarding of new employees and helping to ensure a smooth transition into the culture at CC33.
"I will also be ensuring the existing teams have the best structure to continually supply excellent service to our clients."
Paul Fletcher, managing director, said: "We are really excited to be welcoming James to CC33. Having worked with James previously, I know he will be a fantastic addition to the team, bringing with him a wealth of industry experience."
:::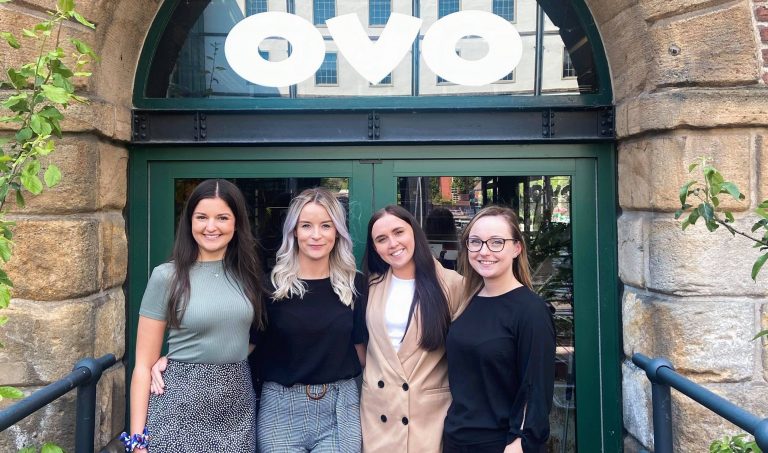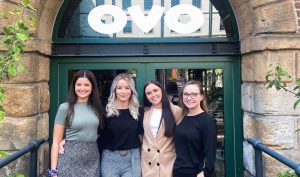 Sheffield commercial interior design and fit-out specialist OVO Spaces has introduced its new design team.
Christina Jones becomes the company's head of design, while Sophie Kendall returns from maternity leave as senior designer and Hannah Bradley is promoted from graduate designer to interior designer.
Megan Strutt, who was previously an OVO intern, becomes a graduate designer.
Managing director Rebecca Knight said: "This is a strong team and one that will continue to grow and develop over the coming months.
"What is particular rewarding to us is that two members of this team first came to us as student interns.
"Sophie was actually the first intern we appointed to a full time post and she has grown with us over the last few years while Megan is the second intern to now join us as a fully qualified member of the team.
"The team we now have in place sit at the forefront of everything we do and their combined knowledge and expertise sets us ahead of the game as we look to expand our operations."
The team is currently working on projects for a range of companies, providing concept to conclusion building transformations for customers in the commercial, industrial, hospitality and leisure sectors.
Commissions include two projects on the Advanced Manufacturing Park and a number of medium to large office projects.
:::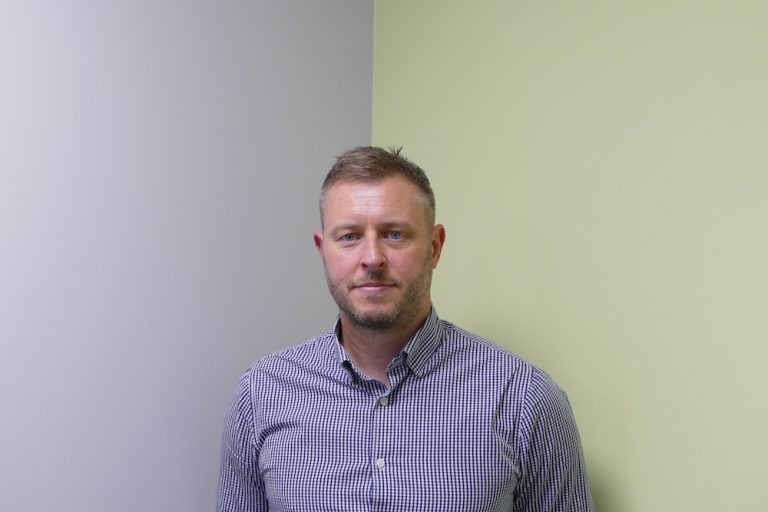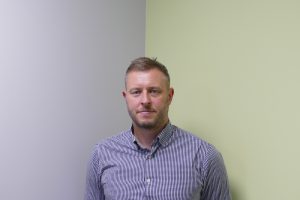 Sheffield-based ITI Network Services Ltd, a growing telecommunications, network and electrical infrastructure specialist, has appointed David Newton as its new managing director.
Newton has 25 years' experience in the telecommunications and IT industry.
He spent five years in the British Army, where he trained in military engineering, signals, security and electronic communication.
On leaving the Army he worked throughout Europe as a telecommunications network engineer and project manager.
Newton joined ITI in 2007 to launch its Wireless Business Unit and was soon promoted to operations director, then became commercial director after the firm's management buyout.
In his time at ITI he has worked on all aspects of telecommunications deployment, developing the business and successfully managing numerous large projects and programmes.
Jason Denmark, CEO of The Templand Group which acquired ITI in 2016, said: "David has played a vital role in driving this business forward day in day out, since the acquisition of IT Installations by The Templand Group.
"David's knowledge within the telecoms industry, combined with his extensive experience gained within roles as operations and latterly commercial director for ITI Network Services, are the driving factors for his natural succession to such an important role.
"The business has secured a number of new client contracts both during and after the pandemic and we are now ready to fulfil a healthy and sustainable growth trajectory over the coming years, ensuring that service standards and quality are never compromised for our valued customers."
Newton added: "2020-21 has seen ITI expand to new premises and merge Newline Communications into ITI's operations.
"I am thrilled to be leading this dynamic, ambitious and customer-focused business with a great team around me.
"We will continue to adopt new technology and stronger process control over the coming year to ensure our business is geared up to deliver the highest quality service, right first time."
:::
Leeds-based IT consultancy Iridium, which provides specialist IT services across testing, cyber security, card migrations and business transformation for the fintech, legal and utility sectors, has added two new staff members.
Ian Wilson, appointed as talent solutions specialist, has a ten-year history working in technical support and recruitment for Sky, Plusnet and, more recently, IT recruitment specialist firm, The Bridge.
He brings a wealth of key experience that is directly transferable to the specific needs of Iridium's clients and consultants.
Wilson will be responsible for identifying and recruiting specialist talent and acting as the liaison point between Iridium and its extensive associate community.
He said: "My passions lie in IT and people, so this role is perfect for my skills and experience. Iridium is well known for its personal touch, which I believe is critical as businesses increasingly look to fill skills gaps on their teams with handpicked talent.
"A true empathy with client and consultant is what's needed to make a successful match, and I'm excited to be part of a business that does things a little bit differently."
Further strengthening Iridium's recruitment arm is graduate Tom Doherty, who has joined the team as resource coordinator to provide administrative support to the team and ensure the selection process is both seamless for both hiring managers and candidates.
Iridium co-founder and director, Ben Dainton, said: "The demand for IT talent is at an all-time high, which has seen the size of our team more than double in the last 12 months.
"This is all well and good, but it's important for us to retain quality and nurture new talent.
"Ian and Tom have come in at very different levels, but they both fit the Iridium mould of energy, tenacity and ambition, and are very welcome additions."