People: Aon; Clarion; Northcoders; and more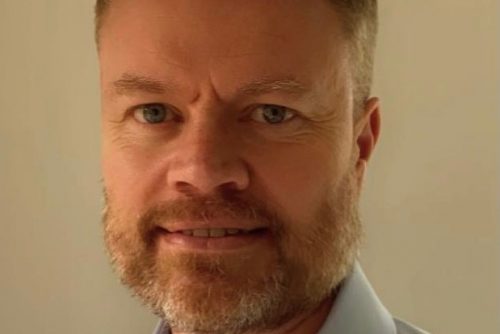 X

Register for free to receive latest news stories direct to your inbox
Register
Global professional services firm Aon, has strengthened its market position with 25 promotions and appointments at its Leeds Tingley and Harrogate offices.
Aon, which provides its Yorkshire-based clients, from SMEs to large corporates, with a range of risk, retirement and health solutions has invested in specialist expertise with 14 appointments and 11 internal promotions, including five to director level.
They include client management director Taz Begum, broking directors Steve Tierney and Joe Francis, client service director Nichola Hall, who are all based in Leeds Tingley, and Andy Hall, client management director, who is based in Harrogate.
The business has promoted a further six individuals. In Leeds Tingley, these include client service managers Chris Finch, Donna Slack and Holly Copsey, client manager Christine Smith, and trainee commercial broker Christian Connolly. In Harrogate, James Browne has been promoted to client service manager.
In addition, there have been 15 new appointments. In Leeds Tingley they include client directors Andrew Robson, David Westcott, Gary Eaton and Gavin Rourke who join from Gallagher, Packetts, Towergate and The Burley Group respectively, and commercial broker Emma Crawford who joins from Gauntlet Risk Management.
Appointed to the role of client service advisor are Amy Kirk and James Stapleton who join from The Burley Group, Rebecca Gittins from the Leo Group, Alexandra Readman from Allianz Insurance, Casey Teal from Romero, and Jack Oultram from Marsh Commercial.
All will be based in Aon's Leeds Tingley office alongside client service manager Mark Owen who has joined from W Denis Insurance, and Wajihah Aroob who joins as an apprentice. In Harrogate, Ben Green joins from Bartletts also as a client service advisor.
James Fell, head of office for Aon Leeds Tingley and Harrogate, said: "We have seen increased demand from clients seeking insurance and risk management advice, and this will only continue as they navigate the challenges resulting from COVID-19.
"To ensure we can continue to support our local, regional and national clients with our knowledge and experience, we have invested in our fantastic team by promoting internal talent and through highly skilled talent acquisition.
"I am extremely proud of all our employees and congratulate everyone on their well deserved promotions. I am also delighted to welcome our new members who have further strengthened the team with their wealth of experience, local market knowledge and expertise."
:::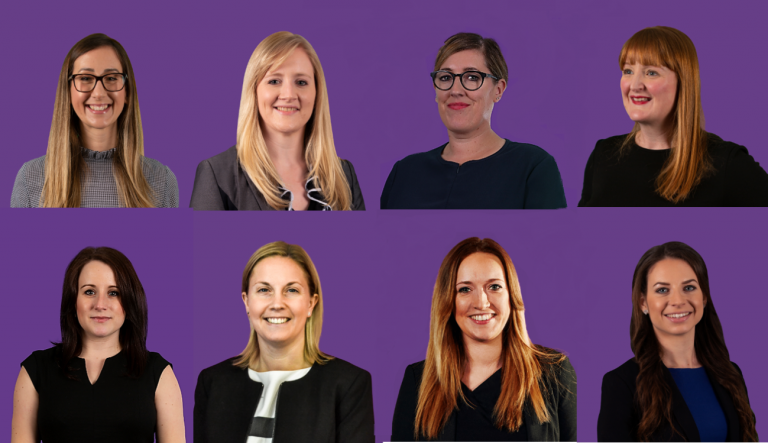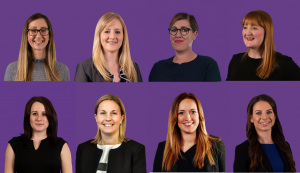 A further eight lawyers at the Leeds law firm Clarion have received promotions.
Alex Cooper, Andrea Unwin, Charlie Smith, Estelle Oates, Kayleigh Fantoni and Sarah Harrison have all been promoted from senior associates to legal directors. Grace Allison and Stephanie Jameson become senior associates.
Roger Hutton, joint managing partner, said: "During what has been an extremely busy 12 months for us, we are proud the team has pulled together to provide a seamless service for our clients.
"It's particularly pleasing to see so many of our lawyers rising through the ranks and progressing their careers with Clarion.
"Our congratulations to the hard working and talented people recognised in this year's round of promotions."
With 15 years' experience, Cooper is a valued member of Clarion's corporate team who has led on high profile and complex matters and has developed a specialism in joint ventures, working closely with the banking and real estate teams.
Unwin joined the banking and finance team in 2019, bringing strong technical and organisational skills as well as high standards of client care.
She has been the lead lawyer on a number of complex instructions, acting for key lender clients and borrowers, and has been recognised in the Legal 500 as a 'key lawyer'. She specialises in leveraged finance and provides corporate and real estate finance support on transactions.
Over the last two years with Clarion, Smith has led on a number of highly technical and complex matters, with a focus on outsourcing projects.
She also shares her knowledge and experience by supervising juniors and delivering client training and external seminars.
Oates is one of Clarion's home-grown talents, having trained with the firm. She has established a pivotal role in the business restructuring and insolvency team, managing, mentoring and supervising junior colleagues both within her own team and in the wider firm.
She is a technically solid lawyer and has been involved in a number of complex insolvencies and successful antecedent transaction claims.
Fantoni has added her leadership abilities to the commercial dispute resolution (CDR) team, managing junior members and mentoring others.
She plays an active role in the wider business as well as having a loyal client following.
Having completed her training with Clarion in 2014, Harrison has gone on to become a well-regarded technical lawyer, taking the lead in some major client deals for the corporate practice.
She has significant experience in transactions in the media sector as well as expertise advising clients on investments, group restructures, Enterprise Management Incentive schemes and family investment companies.
Real estate lawyer Allison has been promoted to senior associate in recognition of her strong technical skills, running transactions with minimum supervision and her passion for providing excellent client service.
She has developed a specialism in supporting clients in the fitness and leisure sectors as well as acting for a number of key regional developers.
Since joining the firm's CDR practice in 2019, Jameson has quickly become a key member of the Clarion team, providing exceptional client service and commercially focused advice.
Her promotion to senior associate recognises her invaluable contributions to the business.
:::
Northcoders, a Leeds and Manchester-based technology solutions and education group, has formally appointed a number of new members to its board of directors.
Charlotte Prior and Amy Wild join existing executives Chris Hill, Amul Batra and Sandy Lindsay to complete the strategic appointments of the last six months, as demand for Northcoders' coding and software development training continues to drive the group's accelerated growth.
Nick Parker has also agreed to join the board later in the year.
Having joined Northcoders in August 2018, Prior, chief financial officer, was formally appointed to the board on 6 May 2021.
She has significant experience in finance roles ranging from the construction industry to a registered charity, and as leader of Northcoders' financial operations fulfils a central role in the board's discussions, plans and strategy.
Wild has over 17 years' of corporate leadership experience. She joined Northcoders as chief commercial officer in June 2020 to lead the development and execution of all commercial strategies and manage the group's sales, partnerships and marketing teams, and officially joined her fellow directors on the board in May 2021.
Alongside these appointments, non-executive director Lindsay will be appointed as the group's non-executive chair in July 2021.
Awarded an MBE in 2015 for services to business and young people, she is the founder and chair of one of the UK's leading communications agencies, Tangerine, as well as having established an award-winning apprentices' academy, The Juice Academy, to address the digital skills gap in the North West.
She chairs skills groups for the Institute of Directors and the North West Business Leadership Team, is on the Business Leadership Council for Teach First and vice chair for Forever Manchester.
Parker, an experienced corporate funding expert, will be joining the Group in July 2021 as a non-executive director.
He oversaw Wandisco's IPO and was CFO of Dyson Group plc and Volex PLC, as well as being the CEO of Sheffield Wednesday Football Club PLC.
The new board, alongside the internal operational board also formed within the last six months, provides a formalised structure and enhanced working practices at director level.
CEO of Northcoders, Chris Hill, said: "We are in the middle of a period of transformational growth at Northcoders, and I am delighted we have attracted such an experienced board to help guide us at this exciting moment in time.
"Moving away from the pandemic, the demand for digital training has never been stronger in the UK.
"The Government has clearly signalled its support for improving access to all forms of education, especially through apprenticeships like ours, and the rapid increase in our corporate hiring partners is evidence that private sector investment in our industry is increasing."
:::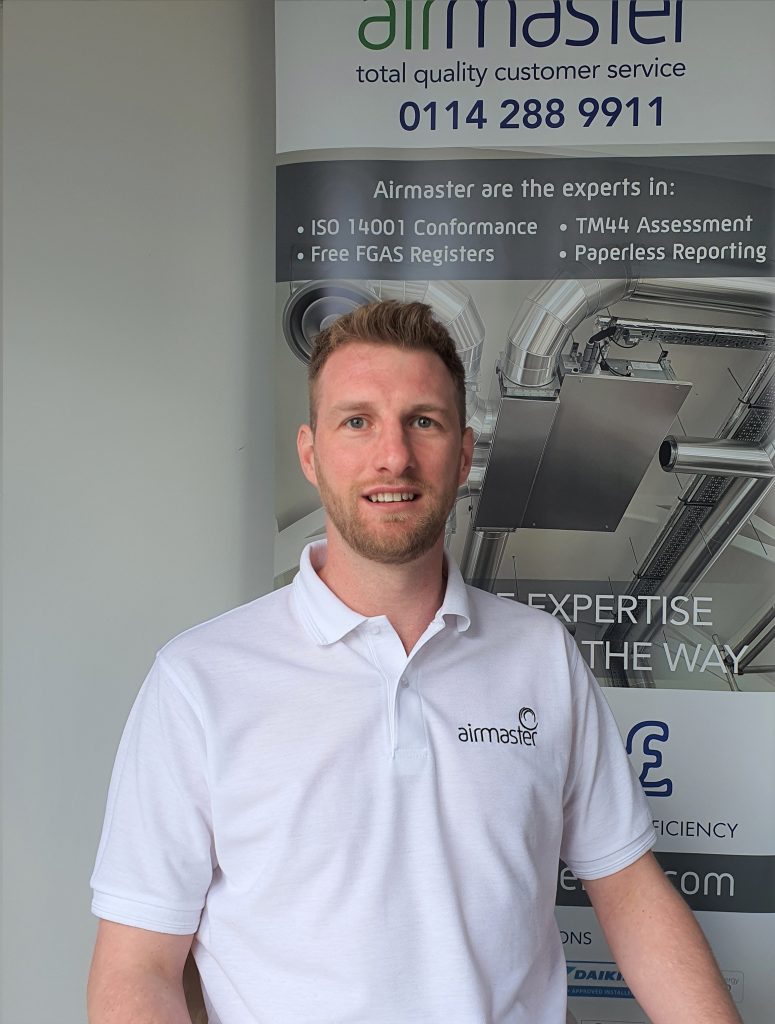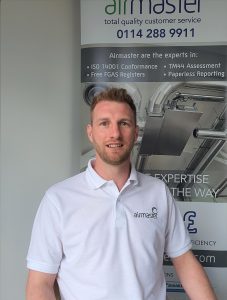 Lee Martin, 31, joined Sheffield-based Airmaster at the end of March as senior contracts manager in the Maintenance Department.
He had previously worked with Airmaster colleagues Michael Archbould and Ross Blackwood as their apprentice at SES in their Sheffield office and was approached by Blackwood to join the team at Airmaster.
Martin said: "Everyone has made me feel welcome, as I've been getting to know people and learning new skillsets.
"As this role is an office-based role with only a 20-minute commute to work it gives me a better work-life balance."
Martin undertook a four-year apprenticeship gaining NVQ City & Guilds Level 3 HVAC through block release to Leeds College of Building whilst working at SES, whose head office is in York. Before starting his apprenticeship, he had done work experience as a plumber.
In 2006, he joined an M&E fit out contracting company based in Derby as a project manager where he has spent four years working on sites in London.