People: Irwin Mitchell; Vapour; Quantum Group; and more
National law firm Irwin Mitchell has recruited a new solicitor to its Private Client Services team in Leeds.
Daniel Cooil joins as a solicitor from Thornton Jones, having qualified in 2019. He is an expert in advising business owners on estate and succession planning and wealth protection through wills, trusts, and family investment companies among others.
He is also experienced in advising landed and rural clients on succession and estate planning, having worked with high-net-worth individuals with cross-border estates.
Cooil can help clients with all aspects of wills, estate planning, trusts, probate, and powers of attorney. He also has previously advised on contentious probate matters and claims under the Inheritance Act 1975.
His arrival follows a string of hires for the firm's Northern Private Client Services expertise, including Leeds-based solicitor Helen Webster and Manchester-based solicitor Fiona Bushell in May this year.
The Northern teams are headed by partner and chair of STEP Yorkshire, Andrea Jones.
Jones said: "I'm delighted to have another solicitor in the fast-growing team. Daniel's expertise will be a real asset to our practice and our clients.
"Despite the pandemic and lockdowns, we're very grateful that our teams have thrived and continue to expand in the last year.
"We have big plans for the North and the firm's private client offering in the years to come, and Daniel will help us along that path.
"I'm looking forward to welcoming Daniel to the team and I know our clients will appreciate this excellent addition to our practice."
:::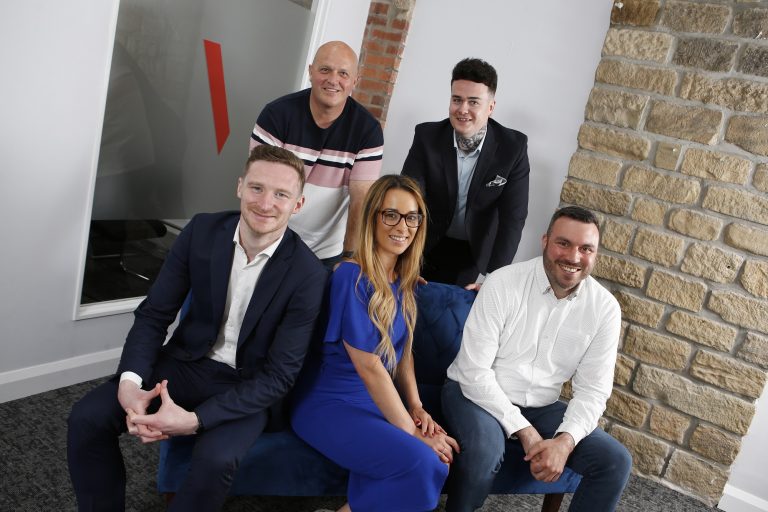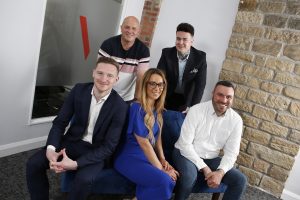 Cloud technology specialist Vapour has welcomed five new faces into the team as the firm pursues its £7m growth targets.
Bolstering the sales team is business development manager Dan Needham, who joins from Manchester-based Cloud Technology Solutions (CTS).
With a strong enterprise background – particularly in the SaaS environment – his area of expertise is the more unusual technical sell, with a key focus on people-led digital transformation projects.
He is joined by fellow business development manager Mark Taylor – a technology agnostic salesperson who comes from a more varied sales background.
Sales support coordinator Becky Pritchard completes the new line up of faces added to the commercial team. Having previously worked for Next Generation Security, and Safe & Secure IT Solutions, she has a strong account management skill-set.
The growing complexity of Vapour's cloud toolkit – enhanced in recent months with the development of a dedicated SD-WAN proposition for hybrid working, to name just one new solution – has seen the company appoint David Parsons as solutions engineer.
A talented cloud specialist with 13 years' experience working for Managed Service Providers (MSPs), he bridges the gap between Vapour's sales and engineering teams, and has fast become the 'go to' voice for ultra-technical projects.
The fifth addition to the business is cloud UC engineer Ronnie Paton – a former military serviceman who developed a career in the telecoms space upon resettlement into civilian life.
He supports the presales team with their growing workload, as well as helping to look after Vapour's cloud communications solution.
The hires coincide with Vapour's relocation to Heritage Exchange – a converted textiles mill on the outskirts of Huddersfield.
The company's head of transformation and operations, Carol McGrotty, said: "We've been extremely open about our plans to expand to become a £7m business by the end of our 2021 financial year, and people will prove crucial to this.
"We're as known for our team as we are our toolkit, so these five hires have been made at pace, but with extreme precision."
CEO Tim Mercer added: "We've worked hard to hand-select talented individuals who care as much about busting jargon as our existing committed team.
"And things seem to be paying off. We recorded as much monthly recurring revenue in Q1 of 2021, as we did in the first half of 2020, and it's double the amount we achieved in the second half of last year.
"I don't think that's bad, given economic turbulence caused by the pandemic.
"There are three product launches on the horizon too, so we need to be ready for the next chapter of growth."
:::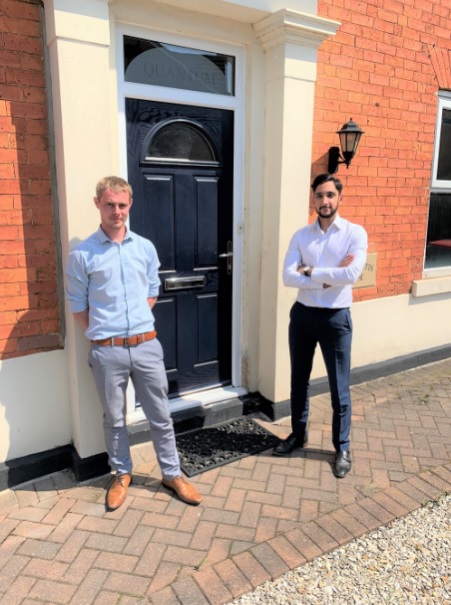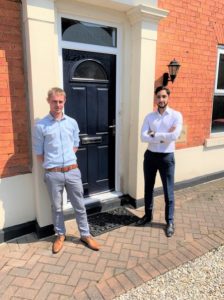 Pontefract-based quantity surveyors the Quantum Group has strengthened its team with the appointment of a young construction professional and investment in the development of another key team member.
Formed of three divisions – Quantum Consult, Quantum CPM (Cost & Project Management) and Q-Meruit – the Quantum Group provides quantity surveying, specialist business and contract management services and a host of consultancy services to the construction and industrial sectors across the UK and internationally.
Adding capacity to its growing team, Amraj Badesha has joined as a consultant for Quantum CPM.
Badesha – who graduated in 2019 with a BSc (Hons) in Quantity Surveying with Commercial Management – previously worked for main contractor Interserve, along with client-based roles in London and Leeds.
He is already applying his academic knowledge and experience working with sub-contractors and contractors to professionally administer contracts.
In tandem with this appointment, James Laister-Farrar, who joined Quantum Group as a trainee at the age of 18 and fulfils the same role as Amraj for the Quantum Consult division, is working towards a Quantity Surveying degree with the University College of Estate Management.
Stephen Pilling, director of the Quantum Group, said: "We are delighted to welcome Amraj to Quantum and congratulate James on his latest achievements to develop his career with us.
"They both bring fresh and interesting perspectives that complement the experience of the rest our team extremely well, ensuring we can continually apply innovative approaches to deliver the best results for our clients."
:::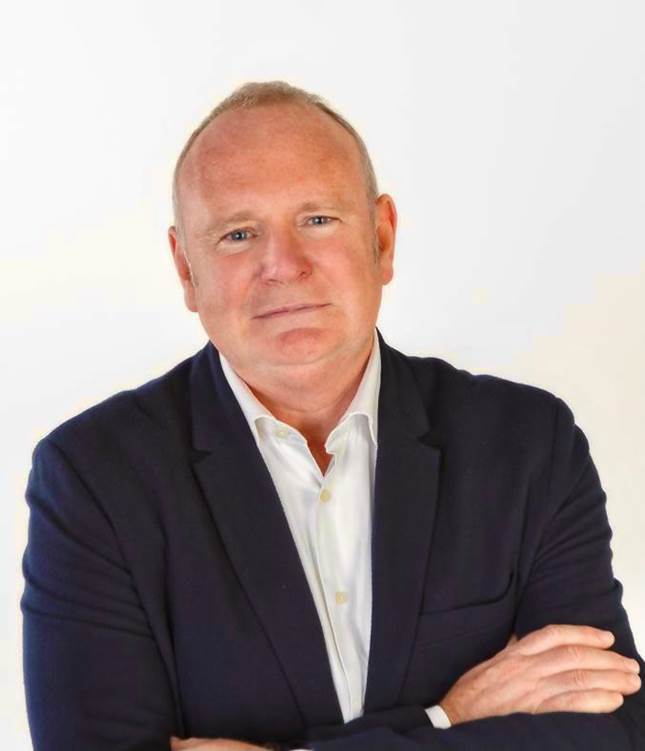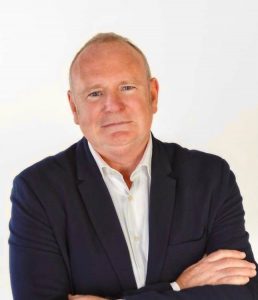 Shipley-based technical professional services specialist, Consult Red, has recruited Steve Donachie as it embarks on a new chapter of growth as an employee-owned company.
Consult Red works with the world's leading media operators, including Liberty Global (Virgin, UPC), Comcast (Sky) and AT&T (Directv), and in the last 12 months, it has grown its team in the UK, Poland and the US by 40%.
In his role as chief commercial officer, Donachie will be responsible for driving further growth propelled by increasing demand for 'Internet of Things (IoT) smart, connected products, video and broadband end-user equipment, streaming TV devices, networks and platforms.
Before joining Consult Red, he had his own consultancy company, working with technology & engineering clients.
He was the chief commercial officer at Triax HQ for three years, where he led sales, marketing, and commercial management teams across Triax's EMEA subsidiary companies.
Before this, he was at Pace plc (now Commscope), where he held several senior management positions as a VP leading Pace's satellite business in the EMEA region.
Donachie said: "I am delighted to be joining the Consult Red Executive team at this exciting time in the company's journey and hot on the heels of its transition to an employee-owned company.
"Over the last 15 years, Consult Red has delivered a solid track record of innovation in the media sector.
"Now we want to build on the company's heritage as a connected technology partner in the media and connectivity sectors to reach more customers and to help them develop their propositions in IoT or 'smart' markets.
"Our track record and experience can help clients deliver digital transformation, managing risk and getting to market faster."
Andrew Stewart, the firm's CEO, added: "We're excited to welcome Steve to the team. Steve's international, sales, marketing & commercial experience in the Telco, Digital TV & connected devices industry will lead us towards achieving further growth for the business."