People: Switalskis Solicitors; Lupton Fawcett; Camira; and more
X

Register for free to receive latest news stories direct to your inbox
Register
Switalskis Solicitors is expanding its South Yorkshire family and child care law department in a move that sees Keebles' Sheffield-based family law team join the firm this week.
Senior solicitor Joe Bartlett, solicitors Emily Abbey, Emma Stamp and Rebecca Crofts, paralegal Sarah Nixon, and secretary Julie Steade join the Switalskis South Yorkshire family and care team based at the firm's office on Paradise Square in Sheffield.
They will work alongside Switalskis associate solicitor and child care specialist Jennifer Heckingbottom, who is relocating from York to Sheffield; solicitor Abigail Duffy; and family solicitors Toby Netting and Alison Kitchman.
Together they will form a nine-strong family and care team based in South Yorkshire, with the support of a further 21 family and care lawyers from across the wider Switalskis group.
Joe Bartlett led the family law department at Keebles and says Switalskis is a natural home for the team.
He added: "Switalskis' team has an excellent reputation for family and child care law.
"There is also a genuine focus on client and staff welfare throughout the firm and a real dedication to clients, which is shared by my team. I am looking forward to working alongside such talented and respected solicitors."
Ruth Coneron heads the Switalskis child care law department. She said: "I am thrilled to welcome the Keebles team to Switalskis.
"Adding Keebles' respected lawyers, who are well known for their guardian work, and support staff to our existing team in Sheffield will enable us to significantly expand our care and family provision in the area.
"I believe that by coming together we are creating a force to be reckoned with in South Yorkshire, and I'm looking forward to Switalskis being a significant player in the area for care and family services."
:::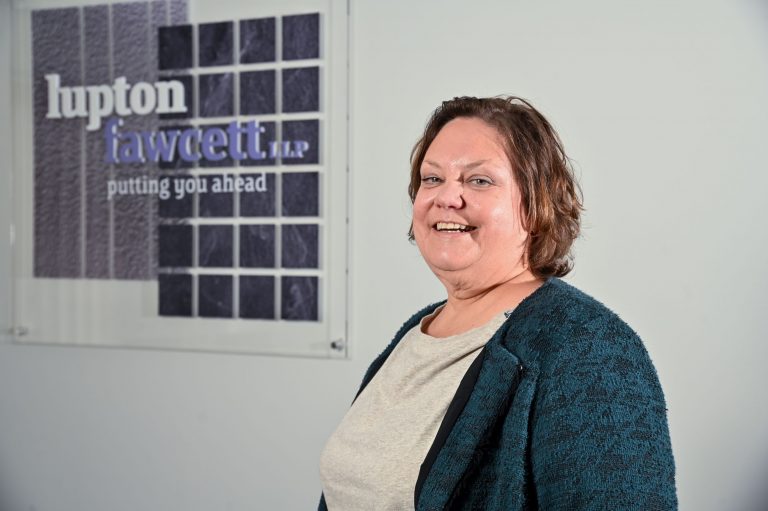 Yorkshire law firm Lupton Fawcett is expanding its employment team with the appointment of experienced solicitor Holly Dobson.
She joins the firm's Sheffield office as a partner, specialising in employment law and data protection/GDPR.
Her 35 years' experience covers the full range of employment issues, civil litigation, and data protection compliance and training.
After studying law at Durham University, Dobson held various roles where she gained experience as a skilled advocate and a robust litigator.
She is a deputy district judge and a member of the Solicitors Disciplinary Tribunal.
Andy Gilchrist, head of employment at Lupton Fawcett, said: "We are delighted to welcome Holly to the team as she is an exceptional employment lawyer with an excellent reputation.
"As Holly is a part-time deputy district judge and a data protection expert, she brings additional skills and experience to the team.
"Holly is consistently highly rated in the Legal 500 so will be a real asset to the team.
"Importantly, she is a true team player with a real focus on customer service, so she is a great fit and shows Lupton Fawcett is, again, the firm to be part of."
:::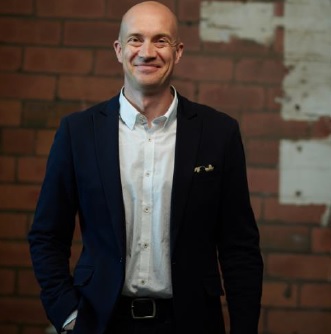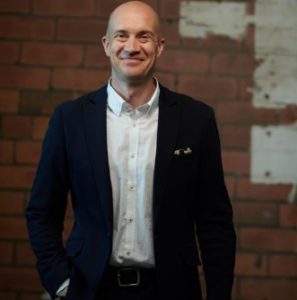 Textile manufacturer Camira Group, headquartered in Mirfield and with manufacturing sites in Huddersfield, has announced the appointment of Alan Williams as CEO.
He moves into the top job following a 17-year career at Camira.
He became a key part of the Management Buy-Out team back in 2006 to set the company up as an independent business, expanding its manufacturing and vertical supply capabilities, supplying both the commercial interiors and mass passenger transport markets.
Williams has also been actively involved in numerous acquisitions, most recently taking ownership of Holmfirth Dyers and the North American fabric brand Luna Textiles.
The other Board members are Anthony Croall, commercial director, Lucy Bolton, finance director, and Paul Barnard, who now steps back into the role of chairman from interim CEO and will continue to advise on strategic development and implementation across Group operations and commercial activities.
Camira Group is a recognised global brand in its chosen markets, designing and manufacturing around eight million metres of fabric a year, starting with woollen spun yarns at its Birkby factory, through to woven and dyed fabrics at facilities in Meltham, Holmfirth and Lockwood.
The company also manufactures in Lithuania and in Nottingham and sells its products to over 50 countries worldwide.
Williams said: "It is a real privilege to be leading Camira as CEO into the next phase of our corporate journey and strategic development.
"What continues to drive me is a passion for the textiles and interiors industries, designing and manufacturing new products which inspire our markets, providing our customers with the best possible service offering and making sure we keep sustainability at the centre of our thinking and actions.
"We have an amazing team of people, and we are all part of a fantastic company which will continue to grow, move forward and prosper."
:::
Huddersfield-based, First4InjuryClaims, the new alternative business structure (ABS) law firm from First4Lawyers, has appointed Andrew Wild as head of legal practice.
Wild joins from WNS Legal Assistance LLP – an ABS law firm owned by WNS Assistance Limited, where he has spent the last six years. Prior to this he worked for BLM and Leech & Co.
Wild, who has over 13 years' experience, is an experienced COLP and COFA and will also undertake these roles at the firm. He will report to the board of the First4Lawyers Group.
First4InjuryClaims is currently on a recruitment drive, having recruited seven fee earners and claims handlers to date, including Lee Hamilton who joined in February from National Accident Law, with plans to recruit further ahead of opening.
The firm has submitted its ABS application and is currently awaiting Solicitors Regulation Authority (SRA) approval.
Qamar Anwar, managing director, First4Lawyers said: "We are looking forward to welcoming Andrew to the team.
"Andy's experience in leading and developing successful claimant personal injury businesses will be key as we look to drive this new venture forward.
"In Andy we have someone with the skills and knowledge that will be essential in achieving our ambitions for First4InjuryClaims."
Wild added: "I have always admired First4Lawyers as a well-run and ethical business, they are a leader in their field.
"Consequently, I am excited by the opportunity ahead to work with their talented and ambitious board in creating this new firm and building a reputation to match that of First4Lawyers."