City briefs: Filtronic and Sumo Group
X

Register for free to receive latest news stories direct to your inbox
Register
Filtronic, a designer and manufacturer of products for the aerospace, defence telecoms infrastructure and critical communications markets, says it expects to report FY2021 revenue of about £15.6m (FY2020: £17.2m).
The firm's trading update for the financial year ended 31 May 2021 also anticipates EBITDA of approximately £1.8m (FY2020: £1.2m)
The Shipley-based business says following a softer first half, trading improved in the second half of the year to deliver revenue "broadly in line with market expectations."
Cash at bank on 31 May 2021 was £2.9m (30 November 2020: £1.6m). Net cash (net of all lease obligations except right of use property leases) at 31 May 2021 was £1.9m (30 November 2020: £0.4m).
Filtronic says the final quarter benefited from demand recovery for critical communication products as COVID-19 related delays to new installations and system upgrades in the USA started to ease.
It notes orderbook and demand profiles in the aerospace and defence market remain stable and it continues to make good progress with the product development programme wins secured over the last 12 months.
The company adds roll-out of 5G networks has been challenging during the pandemic and some countries have consequently delayed the release of E-band licences necessary for the deployment of Filtronic's products.
But it has still managed to maintain stable order flow through the year, albeit at reduced volumes.
Filtronic expects market conditions across the electronics industry will be impacted by supply chain challenges and component shortages for several months.
Richard Gibbs, chief executive officer, said "Across the year our markets progressively regained composure and notwithstanding ongoing disruptions from Covid and Brexit, they are now starting to show some welcome signs of recovery.
"Our recent performance demonstrates the core strength and underlying robustness of the Filtronic business.
"Despite some concerns associated with delivery of key semiconductor components, we start the new financial year with a strong order book and cause for optimism."
:::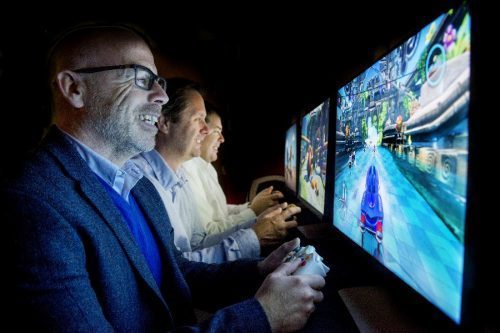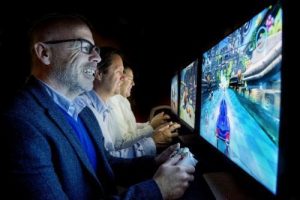 Sheffield-based video games developer, Sumo Group, says the global video games market remains strong and that the Group is performing in line with expectations in the year to date.
The business now has four divisions – Sumo Digital, Pipeworks, Atomhawk and its recently created publishing division, Secret Mode.
It says all divisions are trading well. Overall, the company's pipeline of new business development opportunities now comprises a total contract value of more than £500m, a significant increase on the £429m figure at 28 February 2021.
Sumo Group's update adds: "Our teams are continuing to work very effectively, productively and safely from home.
"While we have no immediate plans to return to studio-based working, we are exploring the options and expect to move towards some form of hybrid studio/home working arrangements going forward.
"Recruitment underpins the Group's plans for growth and, while this remains challenging, we have increased total headcount from 1,043 at 31 December 2020 to 1,155 at 31 May 2021.
"Of this total, which includes 13 developers who joined us when we acquired PixelAnt Games on 31 January 2021, 951 are direct.
"Our acquisition pipeline remains strong and we are pursuing a number of targets."
At 31 May 2021, Sumo Group had net cash of £8m up from £6.8m at 31 December 2020 following some earlier than forecast receipts.