People: Hill Dickinson; Deloitte; Consilia Legal; and more
X

Register for free to receive latest news stories direct to your inbox
Register
Law firm Hill Dickinson has confirmed further growth of its Leeds office following the appointment of corporate partner Sandip Khroud.
He joins a national team of over 75 corporate and banking lawyers as the firm expands its business advisory services into Yorkshire to service increased demand from corporate clients looking to invest and do business in and around Leeds.
Khroud is an experienced corporate partner, well known in the Leeds business community, and advises on all aspects of corporate finance work.
He acts for financial institutions, private equity houses, private companies and management teams in the acquisition and disposal of private companies, many of which are cross-border.
His work with clients spans a range of sectors including food, healthcare and IT/Tech.
The further expansion of the team marks Hill Dickinson's latest step towards providing a full service offering to businesses from its Leeds office.
It comes nine months after Hill Dickinson moved to larger offices at Nine Bond Court.
Craig Scott, head of the firm's Business Services Group, said: "We are delighted to realise our plans to expand our corporate offering into the Leeds business community with the appointment of corporate partner Sandip Khroud.
"We already serve our UK and international corporate clients from our large established corporate teams in Liverpool, London and Manchester.
"The decision to invest and add direct senior corporate capacity in Leeds reflects the growing reputation of the city as a centre for business and was a natural next step in our growth strategy to better service the needs of our clients across the entire Northern region."
Khroud joins from Gateley Legal and, together with his new team in Leeds, will work closely with colleagues as part of Hill Dickinson's national corporate team.
:::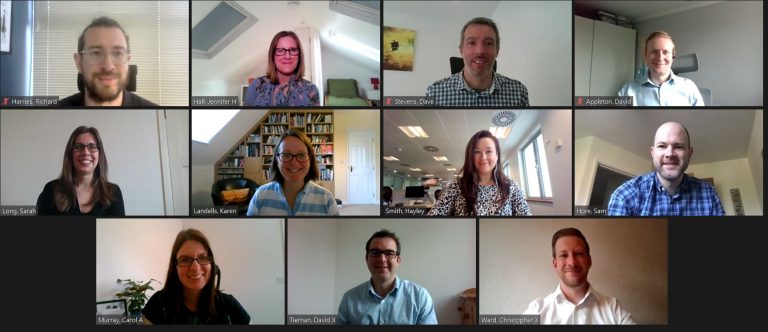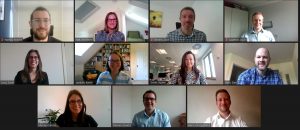 Business advisory firm Deloitte has announced a new partner appointment and a raft of promotions in Yorkshire effective from the beginning of June, including two partners and eleven directors in the Leeds office.
Nicola Wright joined as a partner in public sector audit and assurance from EY.
She specialises in providing audit services to public bodies, and has extensive experience working with the NHS, local government, education, social housing and charities. Wright leads the public sector audit team in the North.
Karen Landells has been promoted to partner in the Tax & Legal team and Carol Murray has been promoted to partner in Risk Advisory.
Landells works in the Business Tax Team, working with private businesses as they grow, transact and undergo transformational changes. She specialises in the health and social care sector where she supports her clients with key tax compliance and advisory issues.
Murray leads advisory work around governance, risk management and change risk across the public sector.
She helps clients manage risk and maximise the likelihood of successful delivery of projects and programmes. Her clients span the public sector.
The 11 newly promoted directors are Sarah Miller, Audit & Assurance; Hinai Lad, Consulting; Christopher Ward, Hayley Smith, Rebecca Poad, Sarah Long, Jennifer Hall, Dave Stevens, David Appleton – Tax & Legal; David Tiernan, Risk Advisory; and Jonathan Sharp, Financial Advisory.
This time last year, the firm promoted one new partner, Donna Baker in the Indirect Tax team and six directors – Holly Smith, Transactional Services; Richard Harries and Sarah Goodman, Tax; Rob Ajimati, Risk Advisory; Sam Hore, Audit & Assurance; and Jeremy Thomas, Corporate Finance.
Stuart Cottee, practice senior partner for Yorkshire & the North East at Deloitte, said: "The firm continues to invest in the capabilities of our people in the regions and these promotions recognise the hard work and dedication of each person.
"Nineteen senior promotions across 2020 and 2021 is a great addition to the depth of our knowledge and expertise that we can use to support our clients as they seek to capitalise on the opportunities available post pandemic.
"During 2020 and 2021 we have recruited one new partner and promoted three others in the Leeds office – all of which are women and this is testament to the firm's hard work to further increase the number of female partners in the firm.
"Across the UK there have been 79 people promoted to partner of which 24 (30%) are women. Our target is for 40% of our partners to be women by 2030 and as a firm we have prioritised the recruitment, development and retention of senior women as part of our gender balance action plan."
:::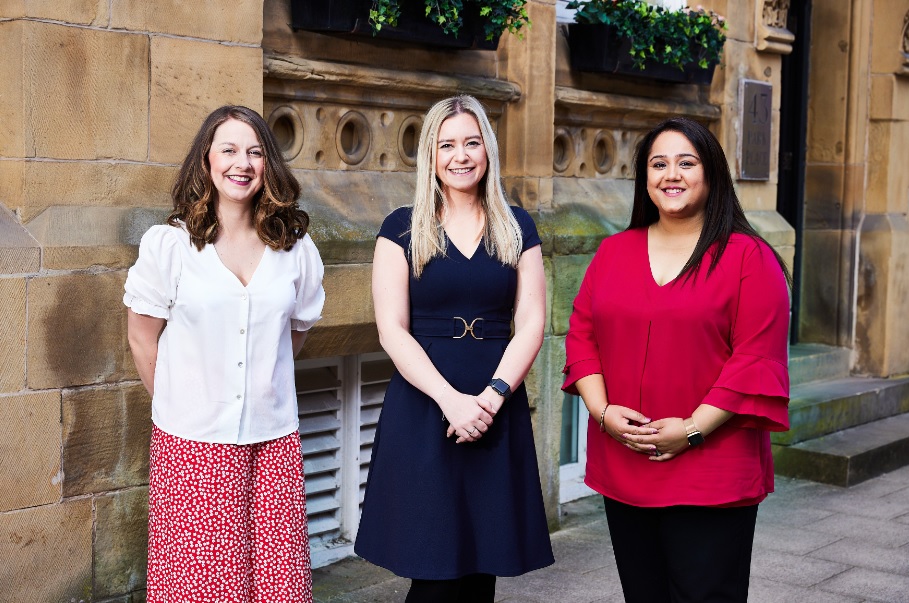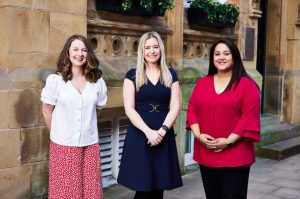 A spike in new client wins and a focus on growing the business has led to a recruitment drive at Yorkshire-based law firm, Consilia Legal.
To bolster the Family Law team, Sophie Arrowsmith and Sandeep Sandhu have been appointed as associate solicitors.
Joining from Lupton Fawcett LLP, Arrowsmith said, "I am thrilled to have joined such a forward-thinking firm of likeminded lawyers.
"Having worked in the family law sector for many years, I had heard of the firm's positive reputation, which I've now seen first-hand and couldn't be happier to be a part of."
After qualifying in May 2018, she is now working towards achieving the Law Society specialist accreditation in Family Law.
Sandhu who has returned to Yorkshire after a period of time at Thursfields in the West Midlands, added: "I am delighted to join Consilia Legal, especially at time when the firm is going through an exciting phase.
"It's good to be back in my home town after working away for many years and to be working for a firm that has national recognition."
Strengthening the Employment Law team and helping to manage an influx of new cases, Laura Huntington has been appointment as a paralegal at the firm.
Having previously worked at Addleshaw Goddard LLP, she is studying for her CILEx qualification and is working towards becoming a chartered legal executive.
Marie Walsh, co-director, employment solicitor and mediator at Consilia Legal, said: "We've reached a pinnacle point in the business where we need to invest in people to ensure we can maintain our high standards of client care now and in the future.
"Ensuring we have the right people on board to deliver the very best results for our growing client base is paramount.
"Whilst having only worked at the firm for a short time, the new recruits have all immersed themselves into our company culture and fit perfectly with our values centred around looking after our clients."
:::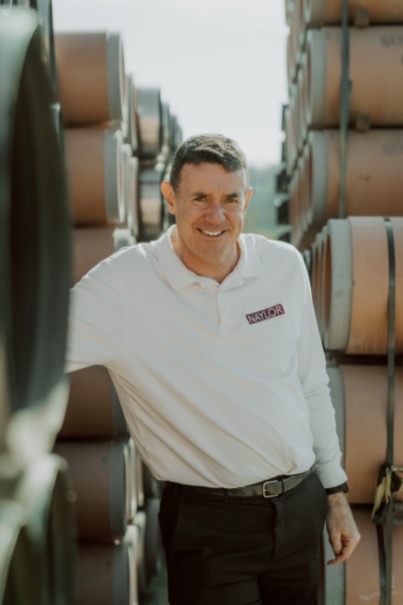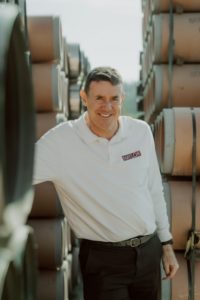 Edward Naylor has been confirmed as the new president of the British Ceramic Confederation, (BCC) the trade association for the UK ceramics manufacturing industry.
The 57-year-old, who has been CEO of family business Naylor Industries for 27 years, succeeds Keith Barker, managing director of Wienerberger UK, for a two-year term.
Naylor said: "I'm honoured to accept this role and really looking forward to supporting BCC's chief executive Dr Laura Cohen and her team in representing a crucial industry at a critical time both economically and politically."
Cohen added: "We are delighted to welcome Edward as the incoming president of the British Ceramic Confederation and would like to thank Keith Barker for his hard work, support and dedication in the role for the past two years."
Naylor Industries has six manufacturing sites with its head office in Barnsley.
The group primarily manufactures construction materials including clay pipes, a product which it has manufactured since its formation in 1890.
An active exporter, Naylor's clay division was awarded a Queen's Award for international trade earlier this year.