People: Headstar; CODA Studios; Redrow; and more
Leeds-based finance recruitment consultancy, Headstar, has made three appointments and a promotion to further strengthen its team of recruitment experts and associate finance directors.
It follows a record year of growth which, despite the challenging backdrop, saw the company's revenue increase by 25%.
Alex Law joins as a senior consultant in the company's growing transactional finance division.
A well-known name in the Yorkshire transactional market, Law arrives with a four-year track record of building long-term relationships.
He is joined by Ross Wallace, who has been appointed as a consultant in the company's accountancy practice division.
With over seven years' experience, Wallace specialises in advising and placing accountants in practice and he will play a key role in helping the company's burgeoning accountancy practice division to grow further.
Completing the trio of appointments is Jordan MacDonald, who joins as an associate consultant.
He will focus on the recruitment of permanent qualified and part qualified accountants, advising companies on how to attract the best of this highly sought-after candidate group as well as guiding individuals on their career options.
The company has also promoted Linda Garrett, who joined the business on a training programme in 2019, to the position of consultant in the transactional finance division.
In her new role, she will focus on helping businesses to invest in a strong transactional team, an area of the finance function that's often overlooked by many companies.
Headstar recorded its strongest quarter to date between January and March 2021, fuelled by 15 new client wins and the placement of 39 candidates in a variety of interim and permanent finance roles.
Commercial director Natalie McGregor said: "Demand for our straight-talking, evidence-based advice in both the management and recruitment of finance teams has never been higher, with our 14-strong team providing clients with reliable finance people when they've needed them most.
"The appointments of Alex, Ross, Jordan and Linda, who each bring the same down to earth character that we look for in our consultants, mean we're now better placed than ever to connect businesses with good finance people to help them through the challenges ahead."
:::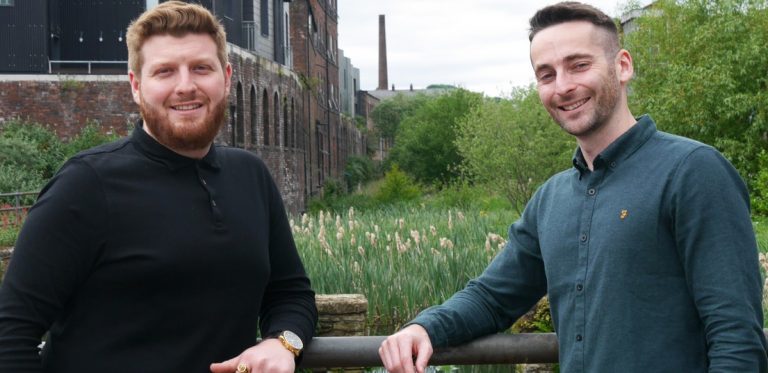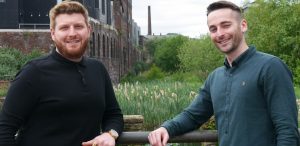 Sheffield company CODA Studios has promoted senior technologists Josh Campbell and Tom Holmes to associate level.
Based in Sheffield's Kelham Island and also with offices in Manchester, CODA Studios is a multidisciplinary practice that includes both CODA Architecture and CODA Bespoke.
Campbell has been with CODA team for just over four years, originally joining the company to implement and oversee the transition to BIM on the Revit platform.
Managing director Matt Bowker said: "Josh has proven increasingly adept at detailing and delivering large, complex developments from Stage 4 onwards, and is now leading on some of the largest projects we have on site in the office."
Holmes joined CODA seven years ago, starting as a temp in the summer holidays.
"We were so impressed we offered Tom a full time position and helped him to change universities to ensure that he could stay with us," added Bowker.
"Since then he's gone from strength to strength to become the Building Regulation/detail master he is today.
"Tom and Josh have worked incredibly hard and made a huge contribution to the progression and growth of CODA as a business.
"They embody our ethos to promote from within and we are incredibly proud of them."
:::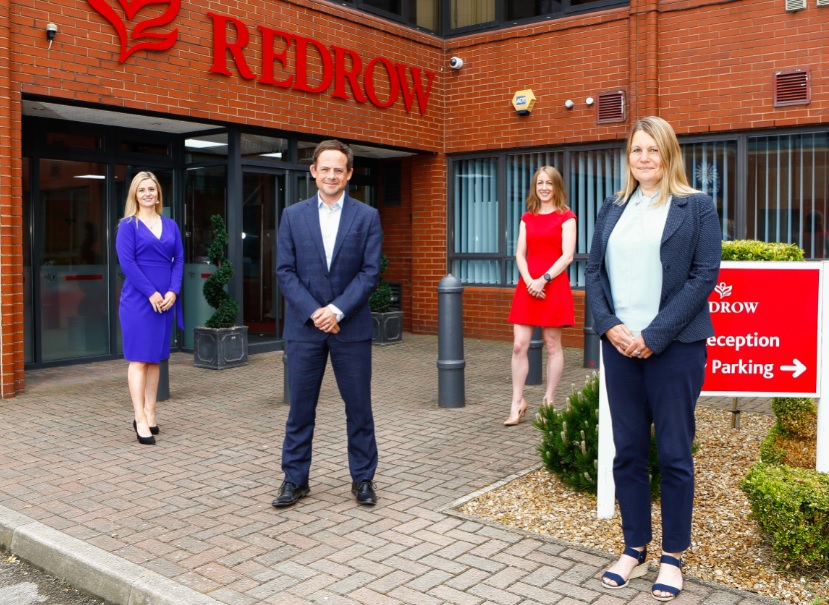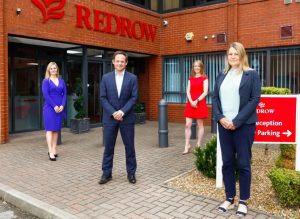 Planning manager Mike Ashworth and senior land manager Katie Miller have joined Redrow's Yorkshire division as it seeks to increase legal completions by almost 70% over the next three years.
The pair have taken on key roles at the Wakefield-based business and will help the Yorkshire operation work towards its target of over 500 legal completions per annum by 2024.
Miller, from Rothwell, Leeds, will be responsible for securing and acquiring land for development to support the growth strategy of the Yorkshire business.
She will work alongside senior land manger Stuart Mapp who joined the business in 2019.
Miller, 38, who began her career as a land negotiator with Jones Homes and more recently was a land manager with Linden Homes, said: "After working for other housebuilders and moving up the ladder with them, it felt like a good time for me to join Redrow.
"I truly believe in the Redrow product and the longer-term strategy that the business has.
"I'm really excited to be working with a team of incredibly talented people and playing my part in securing the continued success of the business too."
Ashworth, 44, from Barnsley, joined Redrow from Leeds-based WYG Group, where he was an associate director for five years.
He will be managing the immediate and strategic land opportunities through planning and advising the land and technical teams on all related planning matters.
He said: "I've worked in planning for 21 years but I joined Redrow as I wanted to change the focus of my role from consultancy to client side.
"I've always done lots of housebuilding work and saw Redrow as a market leader in terms of quality and design, with a strong and friendly team of people."
Ashworth started his career at Leeds City Council, which was his first job after graduating from Sheffield Hallam University with a BA (Hons) in Planning Studies and a Diploma in Town Planning.
His subsequent consultancy roles included Spawforths, in Wakefield, and Turley, in Leeds, before becoming an associate director and chartered town planner at WYG.
Redrow has made further changes to strengthen its team under the stewardship of land and planning director Sarah Carr, who joined the business in 2018.
Carr said: "We now have a strong team of people to help make our ambitious growth targets a reality.
"Recent acquisitions include an 18-acre site for 146 new homes off Kingsley Road, in Harrogate, and we've also achieved planning permission for 95 new homes adjacent to our previous Devonshire Farm development in the town."
Harriet Parker has been promoted to land manager from land negotiator, having originally joined Redrow on the housebuilder's rotational graduate programme after graduating from the University of York with a First Class Honours degree in law.
History graduate Emily Colebrook has also arrived. She was one of 32 discipline specific graduates taken on by Redrow during the pandemic.
As a land and planning graduate trainee she will assist the team with immediate and strategic land purchases, while developing the skills to become a future land manager.
:::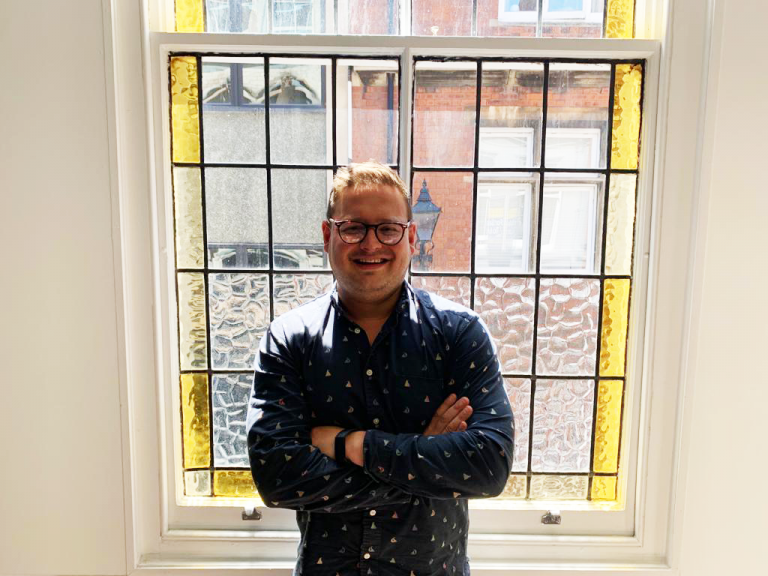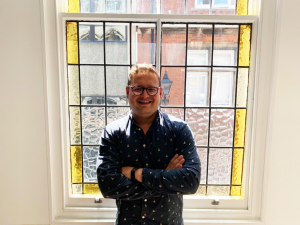 Hull-based management and compliance software company, Sypro, has seen recent demand for its Total Risk Manager (TRM) solution rise to levels that require internal expansion.
In response, the business has appointed dedicated sales leads, including new head of sales Josh Mitchell.
TRM is a comprehensive suite of risk management modules designed to help organisations manage their risk, asset, or compliance requirements from a single, central platform.
It allows users to access features including a risk register, planned maintenance schedule, compliance checks, policy management, supply chain and contracts and agreements, as well as job-specific resources.
Joining Mitchell in the dedicated sales leads team is Chris Monk, who arrives as sales executive, and Will Toplass, who joins as sales engineer.
Mitchell has more than five years of experience in the education technology sector, which is one of Sypro's key markets along with healthcare, public, and private.
His understanding of compliance, maintenance, and health and safety products will help Sypro in adapting its TRM software to address customer pain points both immediately and into the future as regulations change.
He said: "I am extremely excited to have joined Sypro and believe my own values really match those of the company.
"I have always been driven by conquering challenges and seeing results, which is exactly what Sypro's software solutions are made to achieve.
"Working with end-users to make their lives easier through the Total Risk Manager software is even more rewarding when you know it helps them to continue achieving amazing things in their respective field of expertise."
Sypro's chief executive, Simon Hunt, added: "Josh joins us at a really exciting time as we are seeing increasing demand in our services and growing our team, and we're thrilled to have him on board.
"His experience in the education sector is particularly valuable to us and we're looking forward to seeing the different perspectives he brings with him.
"Total Risk Manager is being used by a number of major organisations and the value of their work continues to rise, consequently meaning that the importance of our software also grows.
"This is something that we were prepared for and have formed a team of young, ambitious and talented technology experts to stay ahead of the curve."