People: Northcoders; BLOK; Alchemy; and more
Leeds and Manchester based software development training and solutions provider, Northcoders, has made six new appointments across the business.
The first starter is Gina Hilton who is the firm's newest career development manager.
During her career, she has specialised in recruitment, business development and training. Her new role will see her support Northcoders graduates and help them find their dream jobs in tech.
Hilton, who has recently relocated to the UK from Singapore, previously worked at LinkedIn and then Facebook where she launched a product similar to Slack into the Australian large enterprise market.
Diya Okorie has joined as a partnership success manager. Her core role and responsibilities will be to onboard apprenticeship candidates, drive employment engagement and business development. #
Prior to joining Northcoders, she worked as an employment engagement consultant at the Growth Company.
Duncan Crawley has been appointed as a junior software developer and mentor and is part of the classroom team, so will provide one-to-one support for learners on the Northcoders bootcamp programme.
Crawley, who is a previous Northcoders graduate, also holds a level three education and training qualification and a degree in childhood studies.
Daniel Saleh also joins as junior software developer and mentor. He too is a Northcoders graduate and, over the years, has worked as a self-employed musician and guitar tutor.
Sarah Browncross is the apprenticeship team's new solutions manager. She became a software engineer after completing the Northcoders bootcamp in 2020. She previously worked at Science Museum Group for six years.
The final new appointment is Sarah Cooney who is the new HR and office manager. Sarah joins Northcoders from the Co-operative Bank.
Chris Hill, founder and CEO at Northcoders, said: "Northcoders is going through an exciting period with new teams, products and clients.
"This new intake of experienced people into the business is another step towards achieving that growth. Each person brings with them some fantastic experience, so we are delighted to welcome them.
"I'm sure they will add value to the company, our students, hiring partners and clients."
:::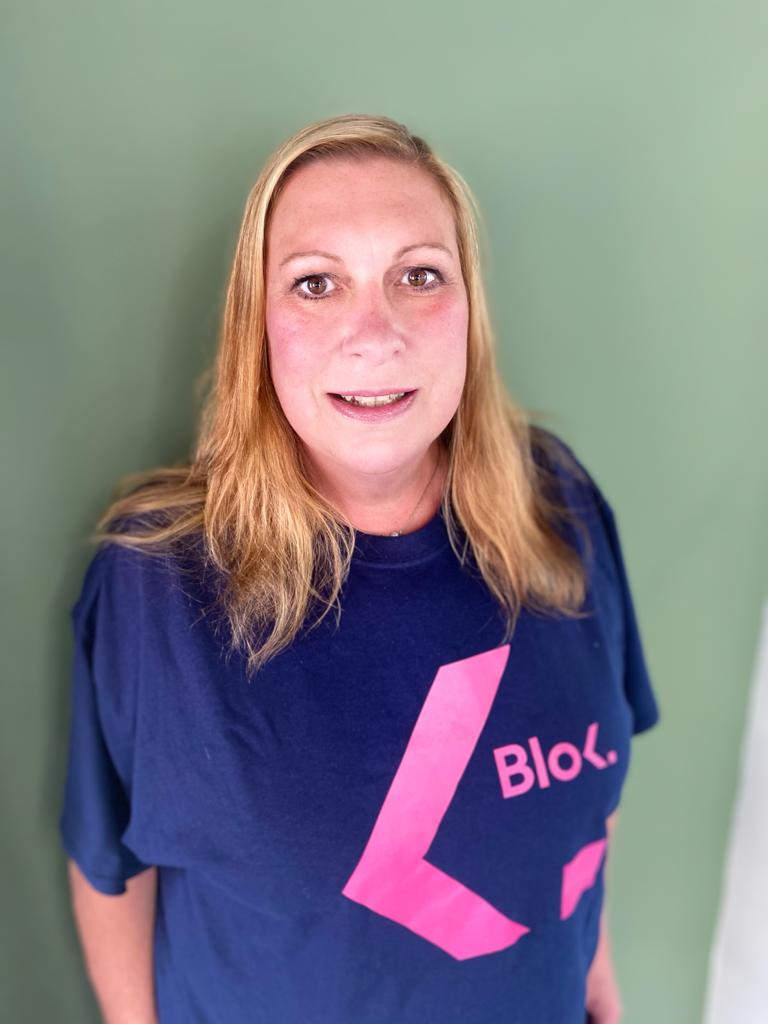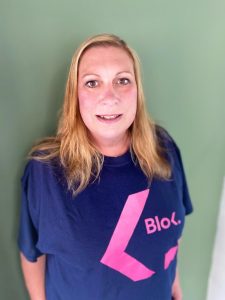 Blok, the UK's first managed cyber security service provider dedicated to small businesses and the self-employed, has strengthened its team with the appointment of a business development manager.
Helen Clark has over 28 years in the technology industry, specialising in managing audio visual installation contracts with large corporates including HSBC, First Direct and M&S Bank.
Drawing on her wealth of experience, Clark will support Blok's growth strategy through identifying new sales opportunities in target markets, establishing relationships with customers, suppliers and partners, understanding customer needs and providing suitable solutions.
Leeds-based Blok, which takes on the cyber criminals by providing small businesses and sole traders, with affordable, managed cyber security packages that offer immediate protection and peace of mind, has appointed Clark after a string of customer appointments following its launch in May 2021.
She said: "I'm excited to take on this new position. I know only too well the need for companies to be cyber secure after my friend's business was attacked and lost thousands of pounds.
"Blok's ethos, values and purpose really appealed to me, and I'm looking forward to drawing on my experience to help it grow and provide clients with the protection they need to prevent an attack."
Helen Phelan, co-founder of Blok, said: "Helen is an excellent addition to our team. She has great skills and extensive experience and having her on board means we can support even more small businesses and sole traders in ensuring they have the protection they need against growing cyber threats."
:::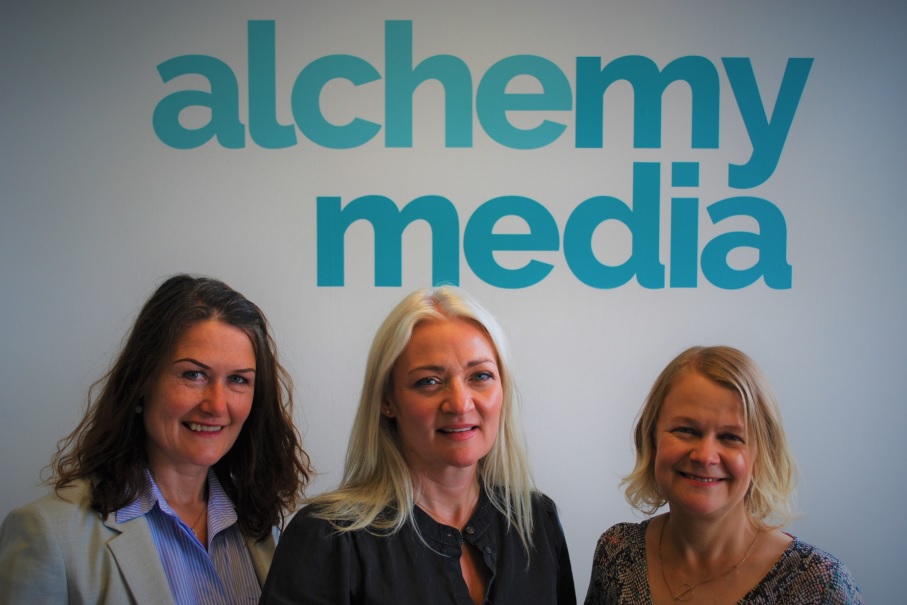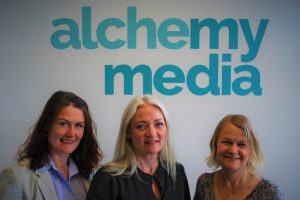 Karen Light and Amy Cresswell have been promoted into newly-created managing partner positions as Harrogate-based media agency Alchemy gears up for growth.
The agency's founder, Bridget Moore, said: "The last 18 months have thrown many challenges our way but also huge opportunities, and I'm pleased to say our performance has remained strong.
"It's clearer than ever before that our independent, neutral and agile approach to media planning and buying is of increasing value to clients, prospects and the wider marketing services agencies with whom we partner.
"Ensuring we continue to provide first-class client service and planning-led media solutions which deliver value and results for our clients is paramount to our continued success through retention and growth.
"These promotions are a natural progression from Karen and Amy's previous roles as planning director and client services director respectively, and a reflection of what they've achieved for our clients and for the business in recent years.
"I'm delighted to welcome them into an expanded Senior Leadership Team as we look forward to accelerating our growth in the coming year."
The changes will be backed up with a series of key strategic hires as the agency strengthens its client service teams to meet increased demand.
:::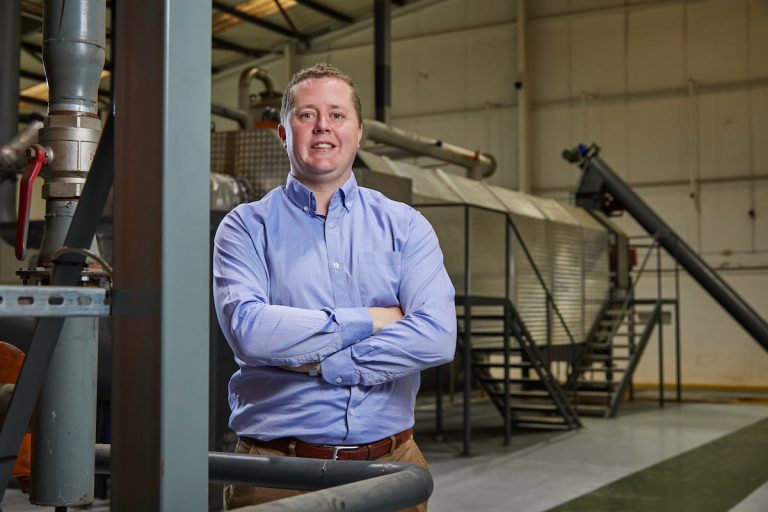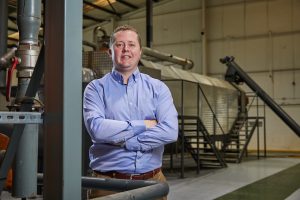 An experienced financial director has moved to head a new renewables project to deal with old tyres, assuming the role of managing director.
Scott Robson, 34, from Leeds, has moved to Carlton Forest Renewables, a division of his current employer Carlton Forest Group where he held the position of group finance director.
He said: "This is another chapter in my career, and in the business, and over the coming months we will achieve our goals and see the plant become fully operational.
"Challenges presented by the pandemic have seen inevitable delays, but now we are looking forward to a strong future as we showcase the only truly circular way to dispose of end of life tyres in the UK, and champion the sustainability benefits that our solution brings."
Robson qualified as an accountant after graduating from the University of Hull. His career has taken him across the globe, in a diverse range of multi-million pound businesses, where he has driven profitability, business performance and growth.
Mark Pepper, Carlton Forest Group CEO, said: "Scott's career history means he is well placed to run this division of the group and I am sure he will achieve great things.
"He has already proved his capabilities and impressive business acumen, and I know he will be a well-respected and successful managing director of our renewables division."
Robson concluded: "End of life tyres remain the UK's biggest waste problem and it was critically important that a solution that was sustainable, circular and brought added value was found.
"Our technology is set to revolutionise the way in which the UK deals with this particular waste stream and make a measurable difference in so many ways."