Should businesses scrap all Covid measures on 19 July?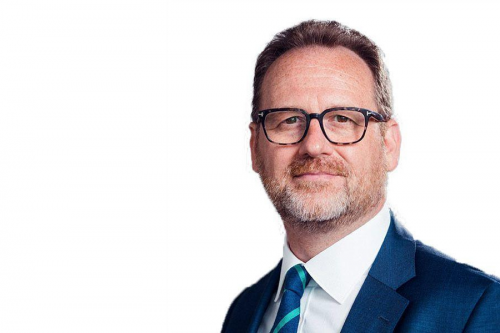 By Greg Woods a defendant personal injury partner at CMS
The Covid-19 pandemic has been extraordinarily challenging for employers. Trying to deliver services while keeping staff and customers safe during workforce absence through sickness and isolation has been extremely testing. Many have invested large sums of money transforming their workplace, improving ventilation, and supporting homeworking where possible. Policies to increase social distancing and improve hand hygiene became the norm.
To assist employers after the lifting of the first lockdown in 2020, the Government produced a series of industry-specific guidance notes providing, "guidance on how to work safely (and) practical considerations of how this can be applied in the place". Those notes sat with other more general Government guidance and along-side laws prohibiting or mandating certain steps, such as restrictions on gatherings and the wearing of face coverings in shops. Many, including the police on occasion, confused guidance and law.
We now know that the Government intends to scrap almost all legal restrictions from 19 July. It seems likely that industry guidance notes will also be withdrawn, with the emphasis being placed firmly on the judgment of the individual citizen. How, then, should employers respond? Is it safe to abandon all infection mitigations introduced previously?
The answer to that is almost certainly no, at least not yet.
Employers should remember that their responsibility for health and safety is the same as it always was. They are under a legal duty to take "reasonable care" for the health and safety of their employees and those affected by their operations, including visitors to their premises. What that means in practice will vary depending upon the nature of the work undertaken, the working environment and the characteristics of the workforce but in all cases the same standard of care is required, that of the "reasonable employer".
What are the characteristics of the reasonable employer? The law says that such an employer keeps abreast of relevant advice and considers a range of factors when deciding what steps are required, including: the likelihood of the risk materialising; the gravity of the harm; the practicality of the steps to reduce the risk; and the characteristics of the workforce. This process, the process of risk assessment lies at the heart of modern health and safety law and is a critical obligation placed on all employers. It is not a static, once and for all assessment, but requires review as and when circumstances change.
When reviewing their Covid-19 risk assessment as 19 July approaches, employers will be faced with a varied workforce. Some will have been fully vaccinated – so having a large but not complete level of protection. Others will be partially vaccinated or not vaccinated at all. In addition, there will be individuals who, by reason of their background health, age or ethnic background may be at greater risk from infection. The Delta variant is currently driving accelerating levels of infection, although with modest but increasing levels of hospitalisation. Best estimates currently are that 10-20% of those who contract Covid-19 will go on to develop so-called Long Covid. A proportion of those may experience debilitating symptoms lasting a considerable time. We know that basic health precautions such as regular handwashing, social distancing and effective ventilation greatly assist. There is a growing scientific consensus that wearing a face mask reduces transmission by blocking respiratory droplets which carry the virus.
It is against this background that the employer must assess the risk and impact of infection and what "reasonably practicable" steps it can take, or continue taking, to mitigate the risk. Immediately abandoning simple, low-cost steps introduced to make the premises "Covid Secure" following 19 July because the Government Guidance no longer mandates them, might well be considered inconsistent with the employer's duty of care. As the vaccination programme continues, requirements may change, but employers would be well-advised not to view Freedom Day as meaning a free for all when it comes to health and safety in the workplace.