Chinese investors agree £900m takeover of Sumo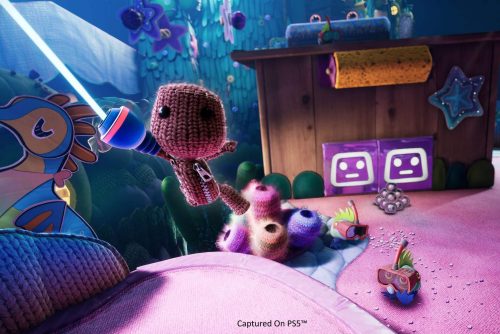 Chinese multinational technology conglomerate, Tencent has reached an agreement for an all cash acquisition of video game developer Sumo Group for £919m.

Tencent first invested in the business in 2019 and currently holds 15m shares in the group which is headquartered in Sheffield and has operations in Nottingham, Warrington, Leamington Spa and Leeds and is now looking to acquire the remaining shares through its indirect wholly owned subsidiary Sixjoy Hong Kong ltd.

The deal values each Sumo share at 513 pence offering a premium of approximately 43.3% on Friday's closing share price and according to Ian Livingstone chairman of Sumo will "help secure and further the aspirations and long-terms success of Sumo."

He added that the offer value "demonstrates the tremendous achievements of the management team, both financial and operational, since Sumo joined AIM in December 2017 at 100p per share, and provides an outstanding return for shareholders".

The group's board, which has been advised by Goldman Sachs and Zeus Capital, believe the acquisition is in the best interest of shareholders and states it plans to unanimously recommend a vote in favour of the deal at the general meeting.

To date Tencent has secured irrevocable undertakings of approximately 27% of the shares, but a majority vote is required to implement the acquisition.

Carl Cavers, chief executive officer of Sumo said: "In the 18 years since we founded Sumo, we have developed more great games than we could ever have imagined and enjoyed incredible trust and support from our clients, enabling us to grow into a global business, delivering consistently strong financial results.

"From a single studio in Sheffield, Sumo now totals 14 studios in five countries, spread across the globe, with more than 1,200 people. Sumo is and always has been a people business and great people make great games and enjoy great times. I am proud to lead such a talented and creative group of individuals.

"The three founders of Sumo, who work in the business, Paul Porter, Darren Mills and I are passionate about what we do and are fully committed to continuing in our roles. The opportunity to work with Tencent is one we just couldn't miss. It would bring another dimension to Sumo, presenting opportunities for us to truly stamp our mark on this amazing industry, in ways which have previously been out-of-reach."

Cavers noted that Tencent has a strong track record for backing management teams and their existing strategies and that the future for Sumo is "more exciting than ever".

He added: "Alongside the acceleration of Own-IP work, Tencent has demonstrated its commitment to backing our client work and has stated its intention to ensure that we have the necessary investment to continue focusing on work with our key strategic partners on turn-key and co-development projects. Sumo will continue to work with these clients to break new ground and create even more fantastic games. We look forward to strengthening our growth prospects through the application of Tencent's strategic resources to our Own-IP, turn-key development work ambitions, and possible acquisition opportunities.

James Mitchell, chief strategy officer and senior executive vice president of Tencent said: "Tencent is pleased to have been an investor in Sumo since 2019, and we view the proposed combination as an evolution of our partnership. Tencent is a committed investor in the game industry, with a track record of supporting the growth of game studios around the world. We hold Sumo's team and the games they produce in high regard, and its strategy and spirit of innovation have underpinned the success of the business over many years. Tencent intends to bring its expertise and resources to accelerate the growth of Sumo both in the UK and abroad, supporting Sumo in the market for top-tier creative talent, and the UK as a hub for game innovation. We believe the proposed transaction benefits all stakeholders, and delivers compelling value for Sumo shareholders, while enhancing Sumo's capabilities for the future."

The deal comes as Sumo has continued to grow over the last 12 months, acquiring Pixel Antgames earlier this year for £250,000 and Leamington Spa studio Lab42 for £491,000 in May 2020.

In a trading update in June the group noted that the global video games market remains strong and that it is performing in line with expectations in the year to date, with pipeline of new business development opportunities now comprises a total contract value of more than £500m, a significant increase on the £429m figure at 28 February 2021.