Agency roundup: connective3; Open Communications; Beanie Media; and more
Leeds-based digital performance agency, connective3, has announced the launch of its international team, following a series of international client wins.
The team, focusing on Digital PR and SEO services, will service the US and Europe to cope with growing demand from new and existing clients within these regions.
Established in 2019, the agency has built up an extensive portfolio of international work, helping clients including Blacktower Financial Management and Wren Kitchens to expand their global reach, with digital PR, organic and paid search activity delivered globally.
Tim Grice, CEO of connective3, said: "Our unique approach to digital PR has been delivering insane results in the UK since day one of launch, so much so it quickly got the attention of international businesses who wanted to have the same impact in their regions.
"We have now delivered multiple international campaigns and thousands of placements around the world.
"The success has led to a growing global client base, making it a no brainer to launch our international team."
The newly formed team will initially focus on the US and Europe, with plans to widen the reach in the coming months to also include Australia, South America and Asia.
:::
PR and content marketing agency, Open Communications, has been appointed by Fresh Pastures Holdings Ltd, a company supplying fresh milk and morning goods to Local Authorities, businesses, care homes, nurseries, and schools throughout the North and the Midlands.
Following a six-month project, Wakefield-based Open Comms was retained as preferred PR partner to deliver a year-round press office and social content strategy as the business builds its brand profile and extends its customer network across the country.
Supporting three divisions of the business: Fresh Pastures Food Service, Fresh Pastures Logistics and School Milk UK, Open Comms will manage multichannel content for the company to extend its reach and amplify its messaging to resonate with each target audience.
Director of Open Communications, Emma Lupton, said: "When we first met with the team their commitment, determination and ambition was infectious.
"We've always said that when you can get really excited by a client and their business you've got the right fit.
"Working with clients that have similar values is really important to us and we know that this relationship is one that will build over time. The next chapter for Fresh Pastures is certainly going to keep us all busy."
Managing director at Fresh Pastures, Dawn Carney, said: "Last year when Covid hit we lost 97% of our business, we had to quickly reconfigure our offering just to survive and worked hard to address our public purpose.
"We needed a team that could help us to communicate this and were really impressed with how quickly Open Comms were able to turn things around.
"Not only did they understand what we needed to achieve but were able to deliver results that had a meaningful impact.
"We have a strong plan in place and will be working closely with the agency to build our profile and reiterate our credibility within the market as we extend our customer network throughout the country.
"We have a lot to shout about and know that the team at Open Comms are the right people to help us to do that."
:::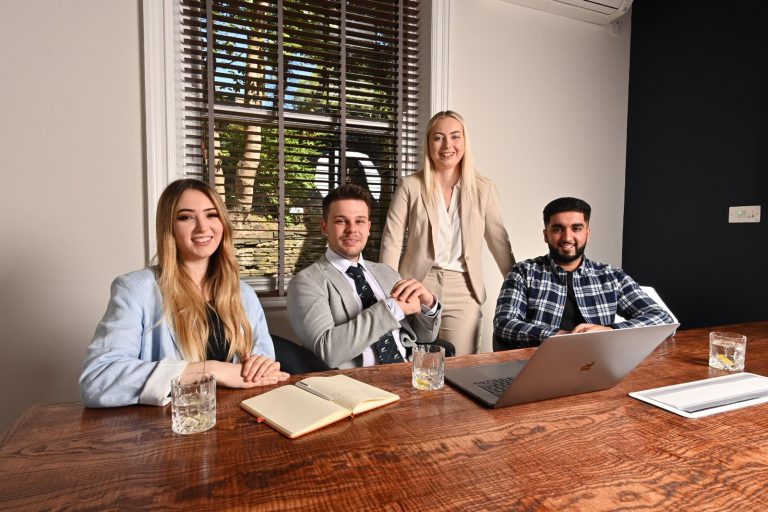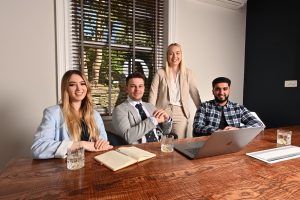 Huddersfield-based Beanie Media, a web design and development, video and social media agency is celebrating its third birthday with two new client wins.
Its team has won website maintenance contracts for two large e-commerce brands, which will see projected growth over the next 12 months rise by 680% from the agency's £57,000 start in year one.
Melissa Roberts, Beanie Media's managing director, explained: "Selling products and services online is a growing market, accelerated by the recent pandemic.
"We work closely with online retailers to ensure their products are seen and importantly, sold.
"We understand the importance of providing a positive first impression when customers visit a client's website, and we provide the all-important tools to ensure this.
"Winning two clients whilst celebrating our third birthday is the icing on the cake, and we can't wait to grow the Beanie Media team and client base further."
Melissa and Dan Atkinson started the business from Starbucks with £30 in the bank in 2018, both leaving their jobs to take the plunge and launch their agency.
They were 18 and 19 at the time and spent the first six months building a reputation, networking and saving enough money to rent their own office space.
Beanie Media has been built from the ground up, with its co-founders using money from sales to reinvest into the business as it grows.
:::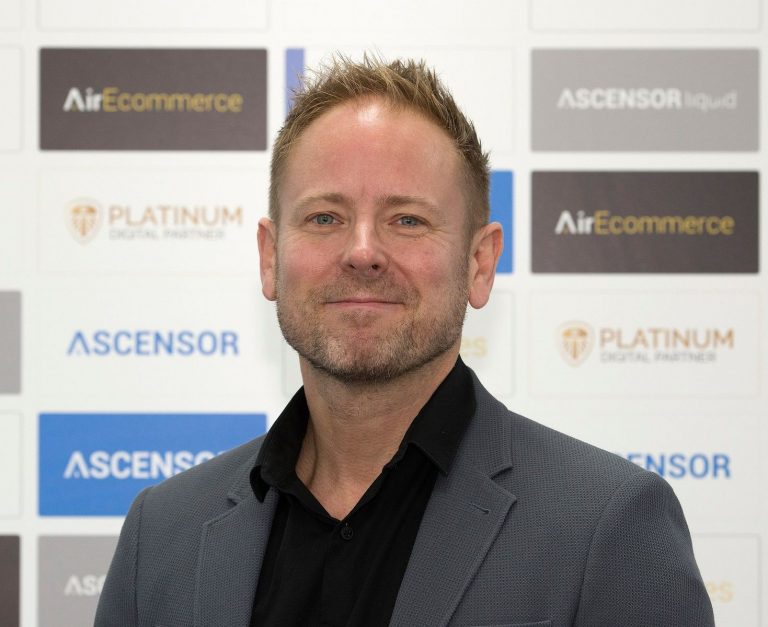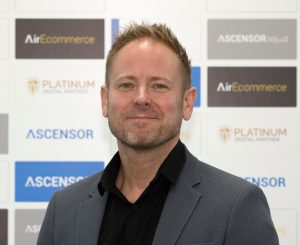 Digital agency Ascensor has achieved HubSpot Partner status, adding further to its digital marketing credentials.
HubSpot is a global provider of automated marketing tools. Its inbound marketing and sales platform helps companies to attract visitors, convert leads and close sales.
It brings together a variety of functionalities, such as web analytics, search engine optimisation and website content management.
Ascensor MD Andrew Firth said: "Ascensor are a client and expert user of the full suite of HubSpot tools including Sales Pro, Marketing and Service Desk.
"Our Partner Status means that we are now certified as a licensed provider of HubSpot Solutions to our clients, and able to provide expert support for HubSpot's sales, service and marketing automation tools."
He explained that Ascensor's key role as a digital marketing agency is to help clients of all sizes create and build a commanding online presence.
Firth added: "Our role is to provide the expertise and insight for firms to succeed online.
"Alongside our comprehensive services, HubSpot provide a suite of technical tools which enable our clients to integrate their online marketing with all other aspects of their sales and customer engagement activities.
"Being a partner allows Ascensor to showcase our complex integrations with other HubSpot partners and users.
"This software is so powerful, and its open API gives us the flexibility to integrate it with other third-party solutions, and of course our own software.
"Ascensor's achievement of HubSpot Partner status is a logical step and reinforces our reputation as a successful, growing, digital agency."
Established in 2007, Leeds-based Ascensor has grown rapidly in recent years, achieving turnover growth of more than 50% in 2020 and 2019. Its target for 2021 is £3m.