People: Harrison Spinks; AW Hainsworth; AYKO; and more
X

Register for free to receive latest news stories direct to your inbox
Register
Fifth generation luxury bedmaker Harrison Spinks has promoted Chris Townsley as operations director for beds.
He will be responsible for overseeing manufacturing and logistics for the Leeds-based business.
Townsley said: "I have spent 19 years working in different positions, from the shop floor to product development and business restructuring, learning many skills to get me to this role and now I'm really looking forward working towards the company's five-year growth plan and long-term innovation and sustainability goals.
"I have already enjoyed being involved in many aspects of Harrison Spinks' business strategy and planning, including new site set ups and introducing a quality department into the business, which cemented my personal interest in progressing within the company.
"I'm really excited to move the beds side of the business forward and proud to be a key part of the UK's most established and innovative bed and mattress manufacturer."
Nick Booth, managing director of Harrison Spinks Beds, said: "Chris has been in an interim operations director position since January and has driven the beds side of the business forward through challenging times.
"I'm proud to see him stepping up into the permanent role to help grow the bed business through developing customer service and spearheading our bid to deliver quality and sustainable products."
Townsley started at Harrison Spinks in 2002, where he was originally employed to operate and repair its spring machines.
He then moved on to various positions within the business, including quality manager, health and safety supervisor, components production manager and group manufacturing manager.
:::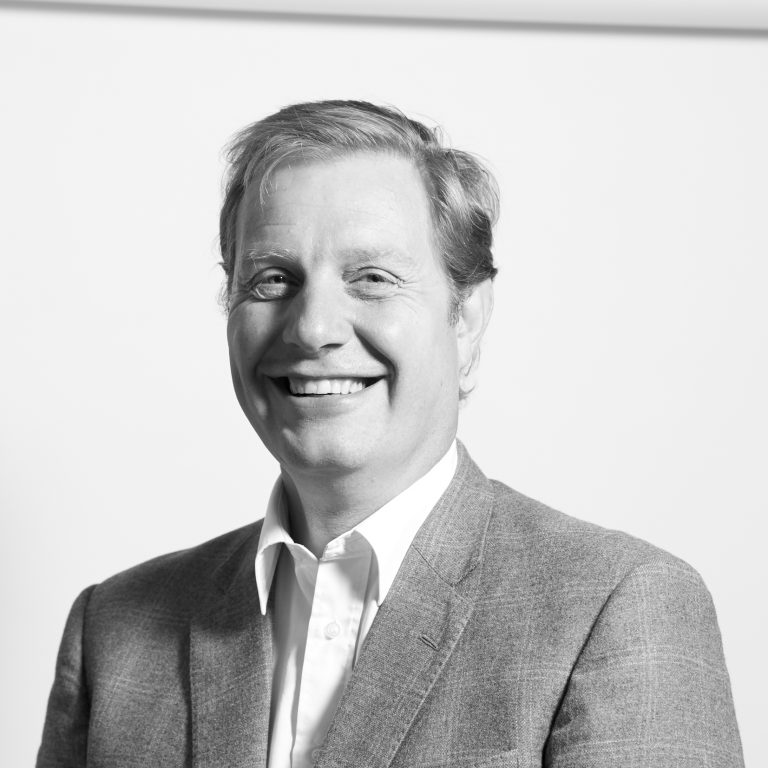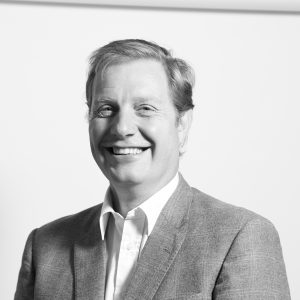 Textiles company AW Hainsworth says its divisional director, Tom Hainsworth, has decided to exit the firm's Executive Team to focus on an overseeing role in its Family Council, where he holds a major shareholding position.
He will be active on remaining handover duties at the Pudsey-based business until the end of October 2021.
He has been preparing for this move for the last three months and working closely with recently appointed managing director Amanda McLaren, introducing her to key industry contacts and stakeholders.
Hainsworth joined the business in 1992, to support the development of the company's quality systems.
During his time at the company he moved from quality systems management to product management, eventually taking him to his appointment as general manager and subsequently managing director, back in 2001.
Since his step down from this position in 2015, he has led the Protectives and Transport Interiors Divisions with a passion for innovation, design and technology.
He was also instrumental in establishing the Family Council back in 2018, through his engagement in the Institute for Family Businesses.
As a result of his departure, a reorganisation of the Executive Team is underway, which will see Diane Simpson, a sales professional with over 34 years' experience in the business, step up as commercial director.
Hainsworth's current direct reports – Colin Whittaker and Stuart Allen – will remain in their existing roles, reporting directly to Simpson.
The business will also seek to appoint a new innovation, design & technical director, charged with managing the broad portfolio of products which exists today, as well as developing new products for the future.
A spokesman for the company said: "On behalf of the family, directors and employees, we offer our most sincere gratitude to Tom for the significant role he has played in the company's journey over the last 29 years.
"He has delivered results with professionalism, commitment and essentially respect, to the amazing heritage which exists within AW Hainsworth.
"We wish Tom all the very best for a happy, healthy and fulfilled future."
:::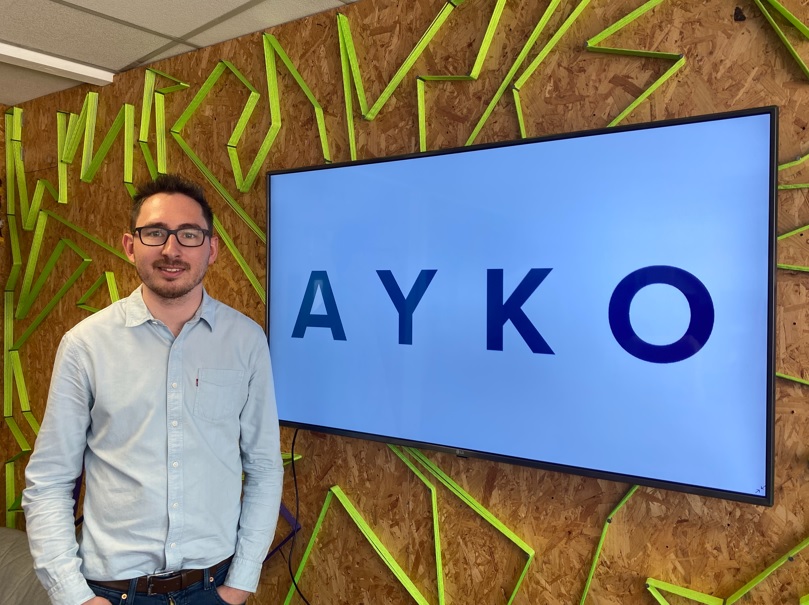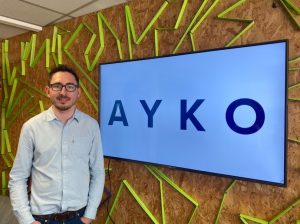 Leeds-based full service digital agency AYKO has appointed Chris Tate as its new digital marketing director, joining its performance marketing team from Twentysix Digital.
Tate, who brings eight years of experience in the marketing industry, will help to lead the agency's marketing department and support the AYKO client base with performance marketing strategies.
He said: "I'm delighted to have joined AYKO at such an exciting time and look forward to working with the board and rest of the team to build upon the existing strong base of digital marketing expertise and clients."
James Hyett, AYKO CEO & co-founder, added: "We're thrilled to have Chris joining the team. He brings with him the experience and knowledge to help spearhead the continuation of improving the quality of service and output of the agency.
"We look forward to supporting Chris to help him utilise his creativity and passion for performance marketing to achieve great things within AYKO."
:::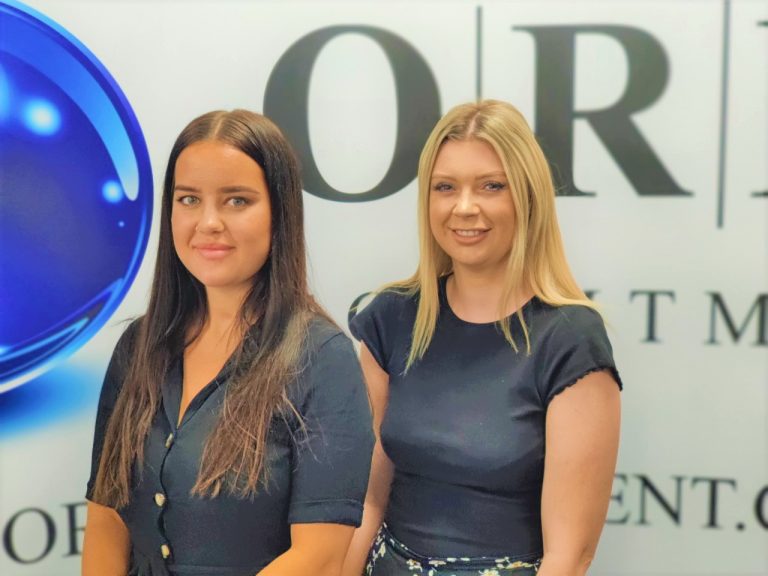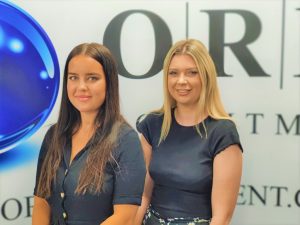 ORB Recruitment has strengthened its team with two new appointments to support its continued expansion.
Chantelle Darkings, 27, joins as a recruitment consultant and Beth Ward, 21, as a recruitment resourcer.
Darkings, who grew up in Castleford, will be placing permanent candidates in a new call centre as part of a major new contract for ORB.
She said: "The business ethos here at ORB and just generally how they operate as a company fits perfectly with what I was looking for in an employer.
"Everyone is down to earth and friendly and you are able to manage your time yourself."
Ward, from Doncaster, takes on a varied role that includes pre-screening potential candidates, carrying out inductions and managing temporary workers.
She said: "This company stands out from the crowd because everyone is very passionate and enthusiastic about their work and doing the very best for our clients and candidates.
"The thing I like the most about working in recruitment is the satisfaction you feel when you fill roles and hearing how happy candidates are when they find out they have got the job."
Stewart Olsen, managing director of ORB Recruitment, added: "I'm delighted to welcome Chantelle and Beth to the ORB Recruitment team.
"They share our passion for people and will play important roles as we look to match even more businesses with their ideal candidates."
Headquartered in Balby Carr, ORB Recruitment offers professional recruitment solutions to a variety of businesses within the Manufacturing/Production, Healthcare and Construction & Engineering industries.