People: Tunstall Healthcare; Richard Boothroyd & Associates; Irwin Mitchell; and more
Global market leading health and care technology company, Tunstall Healthcare, has announced the appointment of Gary Steen as Group chief technology officer (CTO).
He will lead Tunstall's innovation and development function globally. And he will be responsible for all solutions and products from Tunstall's technology delivery centres in the UK, Sweden and Germany.
Steen joins Doncaster-headquartered Tunstall from TalkTalk where he held the role of Group managing director for technology, delivering services to over four million consumers and businesses across the UK.
With a significant career both in the UK and internationally, he has successfully delivered a number of large scale technology transformations across services and in-home devices.
Prior to joining TalkTalk, he worked as CTO for MDS Global, a software services business where he was responsible for running core product deliveries across Europe, Australia and the USA.
Steen said: "It's a hugely exciting time to be at the forefront of innovation and development in the digitally connected health and social care industry, as the adoption of digital healthcare rapidly accelerates.
"I'm delighted to be joining the Tunstall team during a period of pivotal growth in its critical and innovative solutions.
"Operating in 15 countries, Tunstall is ideally placed to continue to build on its market leading position and I look forward to leading a world class technology team that supports the needs of its existing and future customer base."
Gordon Sutherland, CEO of Tunstall Group, said: "As we drive forward with Tunstall's Cognitive Care model, Gary's experience of delivering product and services underpinned with critical services, along with his transformational experience will be a great addition to the team."
:::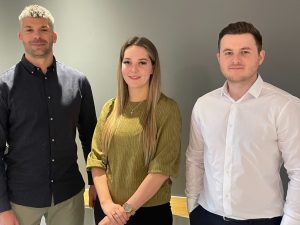 Leeds-based chartered surveyors and project managers, Richard Boothroyd & Associates, (RBA) has made three new appointments to support its continued expansion in the Yorkshire and North West property markets.
Matthew Watson reinforces RBA's senior team, joining as associate director – bringing with him a wealth of project management and surveying experience in commercial, residential and retail sectors.
Ben Royston joins as quantity surveyor, looking to build on his significant retail experience since graduating from Sheffield Hallam University in 2018.
Ciara Grady is the newest trainee at RBA – joining as one of four staff studying RICS accredited part time Quantity Surveying degrees at Leeds Beckett University.
Billy Paton, managing director of RBA, said: "We're delighted to be welcoming Matthew, Ben and Ciara to our expanding team.
"We pride ourselves on the professionalism and talent of all of our staff, and offering opportunity for personal and professional development and progression within the firm."
:::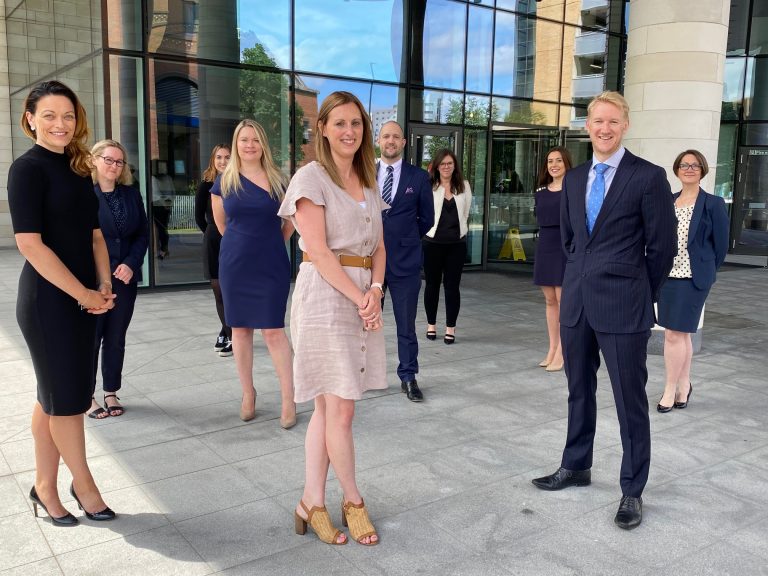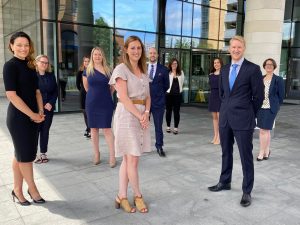 Irwin Mitchell has appointed Tom Wainman as a partner to its growing Tax, Trusts and Estates team in Leeds.
Wainman, previously at Wrigleys Solicitors, is a specialist in inheritance tax, trusts and estate planning focusing on providing expert advice to high-net-worth business owners on asset protection and succession issues.
He is also experienced in advising on Family Investment Companies (FICs).
He joins the private client team at Irwin Mitchell which is headed nationally by Paula Myers.
The team has grown fast in recent years successfully, expanding into both Leeds and Manchester, and has received recognition recently in the Chambers HNW Guide 2021.
The team has also been shortlisted as Private Client Team of the Year at the Yorkshire Legal Awards which will take place later on this year.
Wainman is a member of the STEP Business Families Special Interest Group and was previously recognised in the 2017 list of eprivateclient Top 35 Under 35 private client professionals.
Partner Andrea Jones, who leads the Tax, Trusts and Estates team at Irwin Mitchell in Leeds and is branch chair for STEP Yorkshire, said: "Tom is a specialist in advising business owners on complex wealth matters and we're pleased to add his expertise to our fast-growing team."
Wainman said: "Irwin Mitchell is strong across all areas of legal work as well as having an excellent wealth management and financial planning team.
"It's an exciting opportunity to provide a first class service to our clients in the business wealth area and I'm looking forward to working with the team."
:::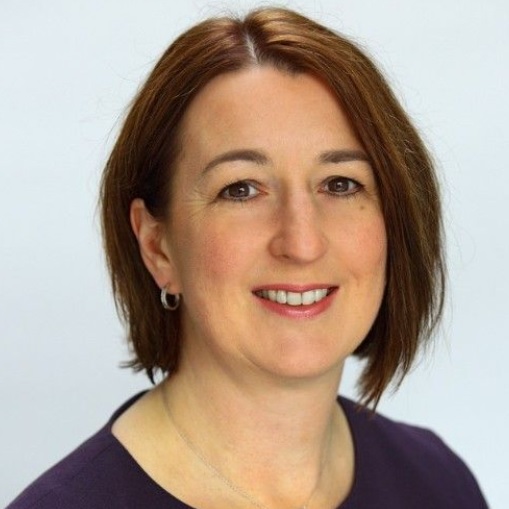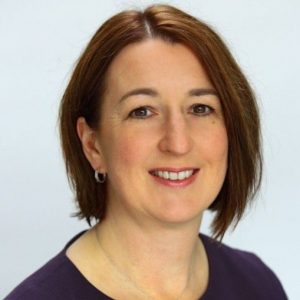 Mobile workforce management platform, BigChange, has appointed Claudia Munn as chief financial officer.
Munn brings a wealth of international financial and commercial experience to her role, where she will be responsible for global financial strategy and its execution.
She arrives from venture-backed training provider Avado. Prior to that she has held CFO and finance director roles at CitNOW, Volvo and Tesla.
She has also worked in senior finance positions within Honda and Johnson & Johnson.
Her appointment at BigChange comes at a crucial phase in its growth journey. In February, the company secured a £75 million investment from Great Hill Partners and has hired 45 people in the last three months to support expansion into new sectors and territories.
Munn said: "BigChange is expanding rapidly, and it is exciting to be part of that journey.
"This is a visionary, forward-thinking company with an incredible product, great people and a huge opportunity. I'm thrilled to be part of driving the next phase of growth."
Richard Warley, company CEO, said: "I am delighted to welcome Claudia to BigChange. Her commercial acumen, experience and strategic approach will be hugely valuable to guide our growth ambitions in the UK and internationally."