How one Yorkshire city is looking to recast its priorities
"The last 12 to 18 months that we've all been through has clearly demonstrated that people and businesses need to relook at and kind of recast our priorities going forward, and we as a district are now different in that regard."
That's one of the first things Mark Lynam, the new corporate director for regeneration and economic growth at Wakefield Council says to me as we sit down to discuss his new role, post-pandemic Wakefield and the future of the city and its surrounding area.
So how is Lynam, who joined the West Yorkshire council in April from Sheffield City Region trying to "recast priorities"?
Well he explains that the council is exploring what makes Wakefield a place that people want to live in, invest in and spend time in – three things he knows true by the recent evidence of businesses choosing to locate to the district and it recently experiencing its sharpest population rise for at least 25 years.
"The last year to 18 months has been a bit of a shock to the system for a lot of people in a lot of ways and is challenging how we look at the role of local economies and the kind of role that places play in people's everyday life.
He adds that for Wakefield the focus is "on the concept of economic well-being" which means it's about more than just being able to say the district has achieved the highest economic growth in West Yorkshire or even looking at GDP or GVA. In fact, he refers to those as "meaningless metrics which mean nothing to the people and possibly to the businesses".
But, what is the alternative?
"It's looking at ways we can make a massive difference in terms of quality of life and life chances and opportunities, things that mean our businesses can recruit and retain the right quality of staff and that they can grow", he puts it.
In fact, what comes through speaking to Lynam is that he believes the role of partnerships to be crucial – perhaps unsurprising coming from Sheffield City Region where a mayor has been leading the partnership for three years.
"From an investment perspective I think the evolution which the region is on – now with the West Yorkshire Mayor in place – is going to make a massive difference. Coming from my previous role at Sheffield City Region, I recognise first and foremost that partnerships have an essential role in bringing investment forward."
Speaking of Wakefield, he notes it has "great assets" including land which has "potential for investment" but is also "deliverable land which the market wants", something he notes isn't always the case when you hear about the public sector bringing plans forward.
He adds that over the last decade or more he believes the district has shown itself to be a "place where the market and investors want to put their money" before cautioning that it needs to be more than "very well placed". He explains that it's critical to work out how Wakefield works with its "West Yorkshire neighbours as part of that team West Yorkshire mentality, because collectively we're much stronger than we are individually competing with each other over every single investment."
In reality he thinks the answer is in using the district's resources "a bit smarter" and not being afraid of the investment going over the border into Leeds or anywhere else because "it doesn't mean there aren't economic benefits for Wakefield in that decision".
"We're not a million miles from each other, we're one intrinsically linked economy."
He does concede however that the real challenge with thinking and approaching investment opportunities with a Team Yorkshire lens is ensuring "we put enough energy into our own activities in Wakefield to deliver real benefits and not be side-tracked".
Conversation turns to the future, the question of whether towns and city centres can be reinvigorated post Covid as hybrid working become de rigueur?
His answer is simple…"To some extent, yes.
"Because we've seen over the last 12 to 18 months, people are spending a lot more time in their local area as a natural reaction to the fact that we couldn't go anywhere. So, people are using their parks and open spaces more, they're using their kind of local areas more and getting to know their local area and knowing what they like, and they don't like."
He highlights that one example of people's renewed focus on their local surroundings is the increased number of planning applications which have been coming through – something which is causing delays across the region – to quote him application numbers have "absolutely gone through the roof".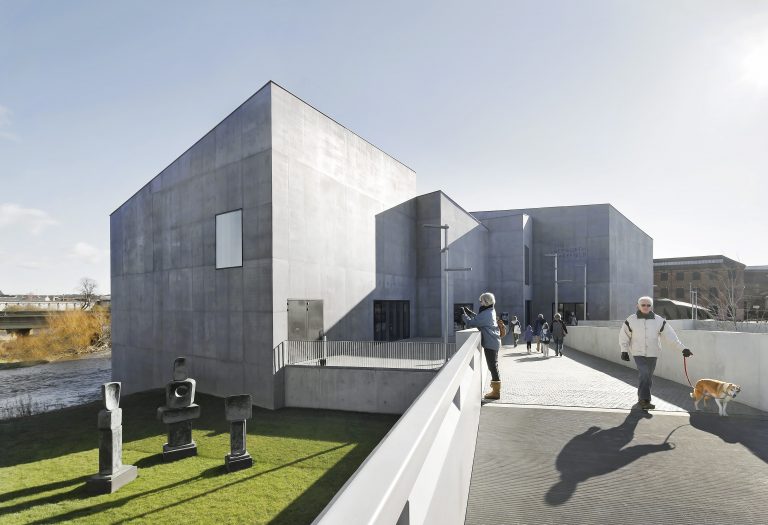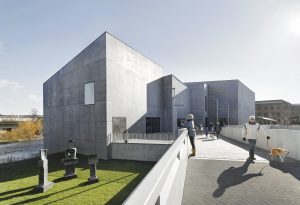 Noting the earlier point that the opportunity for Wakefield and other locations is to "relook and reframe the type of places our town and city centres are and the role they play".
"We all knew and expected that retail trends were changing and the market would become challenging over the next decade with big multiples contracting away from town and city centres."
He points out that barely a week goes by without some retailer announcing it's reducing its high street presence.
He says the last year hasn't created new trends but accelerated what was already there.
"Which means we need to deal with them quicker than we thought we had to deal with them. So, we really need to think carefully and more ambitiously about how we use our town and city centres, because retail trends are going to continue to contract. We've consolidated their role in our [Wakefield's] town and city centres but also given people a different offer, a different reason to come in and for me that's a big priority and that's where we consider how we use public open spaces and urban green in particularly."
He added that the aim with Wakefield is to put "residents first" in every aspect from transport infrastructure through to public realm and be willing to "adapt to changing circumstances" because places don't have "luxury of being able to plan development over a 10-15 year period, because the problems we face like empty shops are in our town and city centres now."
Looking ahead Lynam is clearly keen to make a difference stating that in the next 18-24 months he'd hope we're "talking about the dramatic transformation that we've started to make" and that "Wakefield is at the forefront of the move towards reinventing what urban spaces actually mean".
As the conversation comes to a close, he smiles as he talks about the challenges of economic development and sets down his own challenge.
"What's the definition of madness, just doing the same thing and expecting a different result.
"So, what I want to see in Wakefield is us genuinely trying to break the mould, let's try and do something different because frankly the same old way of working is not going to work anymore."
He finishes: "People often talk about the Preston model about new ways of working new ways of economic development, community wealth building, things like that, but each place is unique. We can't simply replicate what Preston's done or other places have done in terms of local economic development, we have to be unique, we have to be authentic.
And to the point of authenticity he shares a quote he says he has used many times from someone a world away from economic development – Dolly Parton – 'Find out who you are, and do it on purpose".
"That is exactly what we want to do. We need to find out what our authenticity is what Wakefield's about what Pontefract's about what Castleford's about and start to do it on purpose, build that authenticity. Do what we think is best for us, not necessarily what everybody else expects us to do."