Issa brothers consider opening 300 'Asda on the Move' stores on petrol forecourts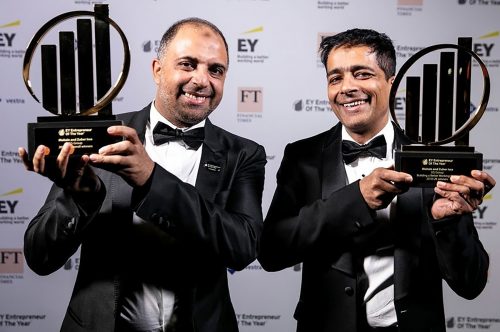 More than 300 'Asda on the Move' stores could be created at petrol station forecourts throughout the UK.
Mohsin and Zuber Issa, the Blackburn brothers behind the global EG Group, are considering the expansion after a successful trial at five of their sites, according to reports in the Sunday Times.
The brothers successfully acquired Leeds-based supermarket group Asda from US retail giant Walmart earlier this year in a £6.8bn deal involving TDR Capital.
The first pilot 'Asda on the Move' opened at a Walsall petrol station forecourt owned by the brothers in October 2020.
EG Group operates around 400 forecourt sites.
Industry sources say Asda is relatively late to the game in establishing its presence in the fast moving convenience store sector, and following the successful acquisition by the Issa brothers and TDR Capital a roll-out of sites is now high on the new owners' agenda.
EG Group declined to comment when contacted by TheBusinessDesk.com
Last week the group revealed figures for the three months to June 30, 2021, which showed that turnover had jumped by 57.7% from $4.130bn to $6.511bn, while second quarter EBITDA rose 23.7% from $307m to $380m.
Figures for the six month period to June 30, showed that revenues were $11.839bn, a 20% increase from $9.852bn at the same point a year ago. Interim EBITDA improved by 15.7%, from $557m to $645m.