Entrepreneur eyes opportunities for the North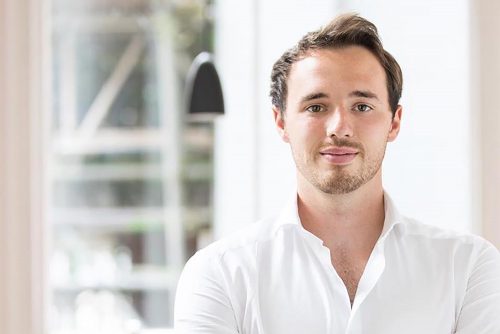 Dominic McGregor is a man who at the age of 28 has already achieved a lot, but is not resting on his laurels.
He was just 21 when he co-founded social media publishing and marketing agency Social Chain, a business which went on to have a $200m turnover, employ 750 people and last year went public.
Now the former COO, who at the end of last year took "some time off to reassess things and enjoy a bit of life", has joined venture capital investor Praetura Ventures.
It's a role which he says was the first opportunity post-Social Chain that came to him which he knew he "could do and feel like it's really useful" both to him and others.
So ahead of Disruptors North conference in October, TheBusinessDesk.com caught up with the successful entrepreneur who has worked with some of the biggest brands on the planet and disrupted the marketing industry, to talk about the resurgence of the North for business innovation and in particular the dynamic tech scene that's erupting.
Smiling he says: "If you had asked me maybe five years ago I'd be like what scene?!" He explains how he sees the success of the media industry and investments made in that as having played a crucial role in "dragging" the tech scene up North.
"Because of the investments like the BBC moving to Salford Quays, ITV expanding, big media agencies in Manchester, Leeds and Sheffield all popping up, it led the way a little. As a result, you've got a whole host of talent who are good at marketing, content and creative approaches as well as the new spaces that support them and all of which tech needs.
"And so, what we've kind of had in the last three, four or five years is that the tech scene has been dragged up here a little bit. There's been a lot of investment going into tech and a lot of people realising it doesn't just have to be in London."
He explains that there's a ripple effect of places like Silicon Roundabout becoming saturated and people across the UK realising they can start a tech business and have a success, which then breeds what he describes as the "scene".
"[The scene is] thriving, I feel if you've got a tech idea in Manchester, Liverpool, Leeds, Newcastle, now you'll get funding. That's probably the key thing, because a lot of these businesses are loss leading initially, so access to capital from all over the globe not just the local area but from across London, the USA and beyond as a lot of places are looking to the UK."
He continued by sharing how he sees a real opportunity for tech in the North to be the disruptor, noting that many big businesses are "entrenched" in their approaches and that he would like more entrepreneurs to rather than fear competing against big businesses but see it as a "massive advantage".
"I saw it myself, people around Social Chain who could do things better than us, because they were more agile. There's a very beautiful thing about being a small start-up business because you are nimble and can react. So, don't be scared by the fact that there's incumbents [within the sector], incumbents are ready to be disrupted."
He adds that the more disruptive you can be the more you can chip away at a market share and the more opportunities will come.
So how do you fuel disruption when, as McGregor highlighted, many tech businesses may be loss leaders or as he'd described it earlier "focusing on keeping their head above water"?
"We used to have a saying where you are either in the trenches or in the clouds. The connotations were that you're battling and figuring stuff out or you're in the clouds dreaming. But being in the clouds you can see all the movement in the trenches and I think for the first couple of years of business we definitely spent too much time in the trenches, particularly from a senior point of view."
So, for McGregor it's crucial to get that transition right to being able to "looking into the clouds" and look to the future and what is going on around you. He notes that without having this ability, he's not sure Social Chain would have experienced what he says others saw as the meteoric rise of business.
He also cautions that for many entrepreneurs it's easy in the early days to get too caught up in the trenches and says his advice is to always to try and build a capability where you as a leader can influence it from above rather than driving the business forward from below.
It's at this point it would be remiss not to ask him what he's looking for in businesses that come to Praetura.
"It's always the founder, founders, that's the first place you go to. I sometimes think actually single founders have a disadvantage, because I know what it takes to get there. So in those situations where you have an individual founder I think God it's going to be tough for them, but when you've got a really good team of maybe two or three founders, you definitely say, 'okay this is going to be very powerful'".
He explains that it's the ability to see how the founders interact and how they plan and get on together that can give them a strength. Although he adds "it may also be a little bit biased from my experiences" where he says the partnership between he and Bartlett was a crucial support, noting "there were times where I don't think for either one of us could have got through it alone."
He adds the reason that the founder comes first and the idea comes secondary is because "no idea in version one, version two, version three is going to be the same in version 10". Therefore it's crucial to know whether the founder – the captain steering the ship – has got "the capability to manoeuvre the market, to react to what's happening and have the kind of vision to see when something does work that they can double down on it."
But McGregor adds there is a third part to his investment decisions, and that's always the product in the wider market context.
"So the questions become, is the founder/person good? Is the idea good? And is it ready and the right timing for this idea? Because there's a number of examples and tweets and posts about how the right idea at the wrong time doesn't work. So sometimes you say 'this is a fantastic idea, but you're too soon or too late in some instances'."
From talking to McGregor it's clear he's excited about what is happening in the tech scene in the North now, by the journey he is on with Praetura and by helping the "next generation" of entrepreneurs and disruptors!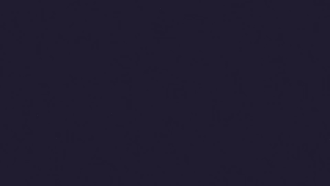 To find out more about Disruptors and for the chance to hear from some of the next generation of businesses that are looking to transform their sectors visit disruptorsconference.co.uk and register for your free ticket.
McGregor will also be the guest speaker at this year's Northern Leadership Awards, sponsored by law firm CMS, which will take place at The Midland Hotel on 29 September – tickets are still available to purchase here