People: Tyr Law; BGF; Howarths and more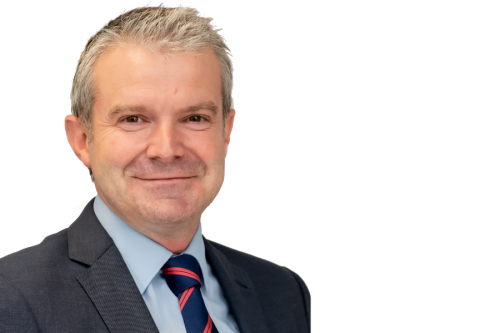 X

Register for free to receive latest news stories direct to your inbox
Register
Leeds based commercial law firm Tyr Law has continued its growth with the recruitment of partner, Ashley Jaques.
Jaques has 17 years experience in business restructuring and insolvency, and joins from DWF to lead the restructuring team at Tyr. Specialising in property-based insolvencies and receiverships, together with director advisory and transactional matters, he has has significant experience acting on behalf of insolvency practitioners, financial institutions, companies, directors, property agents and turnaround professionals from across the country on all aspects of corporate recovery and restructuring work.
Tyr Law is a leading commercial law firm which offers a full service to its clients. Ashley is the tenth partner at the firm, which has gone through a sustained period of growth over recent years.
Managing partner, Dean Jowett, said: "Ashley is a fantastic recruit. His arrival brings the final key specialism to our full service offering. Ashley has a wealth of experience in the sector and a great reputation in the market. We have consistently recruited lawyers of the highest calibre, and this has paid dividends, both in terms of the exceptional service we can offer across specialisms to our clients and also our ability to attract top quality work and clients locally, nationally and internationally."
:::
Investment company, BGF, has appointed James Baker as an investor in its Leeds team.
Baker' role will encompass all aspects of the investment process, from origination through to execution and working alongside BGF's existing portfolio companies to support their growth ambitions.
A qualified chartered accountant, he has worked in corporate finance at both Deloitte and BDO, providing advice to clients across a range of buy and sell side transactions.
The new hire follows strong momentum for BGF in Yorkshire and North East in the first half of 2021 after it invested £30 million in local companies from its regional head office in Leeds.
Barry Jackson, head of Yorkshire and the North East, said: "James brings highly valuable expertise to our team which will only serve to strengthen our already prominent presence in the region.
"We're looking to back even more high-potential, high-growth companies, and the expansion of our team, following James' appointment, is one of the many ways we are aiming to achieve this."
:::
HR, employment law and health and safety consultancy, Howarths, has grown its employment law team with the appointment of solicitor Jonothan Scollen.
Scollen will bolster the firm's advisory team, supporting its roster of SME clients with all aspects of employment law including disciplinaries, grievances and redundancy procedures, while taking a lead role in the preparation of client documentation and the provision of contractual advice to businesses.
Charlotte Geesin, head of employment law and business immigration at Howarths, said: "Jon is a perfect fit for Howarths, and we are delighted to welcome him to the growing team."
Gavin Howarth, managing director at Howarths, said: "The employment landscape is shifting rapidly for employers, many of whom are adjusting to hybrid working for employees while also nearing the end of the job retention scheme at the end of September and potentially making redundancies.
"Many businesses will require expert support and advice to help them adjust to these new ways of working while ensuring they meet their legal responsibilities as an employer.
"Jon's skills, know-how and experience will ensure our existing and new clients have access to the very best advice to navigate the ever-evolving post-pandemic employment landscape."
:::
Screen Yorkshire has recruited experienced industry freelancer Nardia Fortune to join its growing film office team in Leeds, during what has been its busiest year to date for filming enquiries.
Fortune joins Screen Yorkshire's Film Office as the new production liaison manager, bringing more than a decades experience working with UK and international producers, directors, designers and supervising location managers, on productions including TV dramas; Gentleman Jack, Peaky Blinders, The English Game and feature films; Ali & Ava, Emily, Everybody's Talking About Jamie and God's Own Country.
With the TV industry's fascination with Yorkshire has flourished despite the pandemic, and a commitment by both metro mayors to back the creative and cultural sector, Screen Yorkshire's Film Office has had one of its busiest periods to date, bringing the total number of filming days supported in the region to 3693 since 2019. Since it launched its crew service last year, the Film Office has also secured over 4500 days' work for skilled freelancers working in the region's growing film & TV sector.
Fortune takes over from Richard Knight, who previously held the dual post of production liaison and education manager, as he moves full time into Screen Yorkshire's skills and training team, taking up post of career support manager.
Screen Yorkshire chief executive Sally Joynson said: "Our Film Office team is instrumental in bringing millions of pounds worth of filming business to Yorkshire every year and the calibre of that team lies at the heart of their success. Nardia's experience and industry reputation is a great asset for us and further boosts our offer to both UK and international producers".
:::
Ellers Farm Distillery, a brand-new state-of-the-art facility currently being built in North Yorkshire, has grown its leadership team.
Tabatha Hurst joins the role of head of sustainability, while Rosalin Brolly will start an intern position, funded by the University of York and Santander Bank.
Through the appointment of an in-house sustainability team from the offset of the company's existence, Ellers Farm aims to demonstrate its commitment and dedication to being an ethical business from day one of its journey, which it hopes will lead to achieving B-Corp status within the first 13 months of launch.
Hurst joins with a wealth of experience in the food and drink sector. After studying Environmental Science and Sustainability at university, she started off her professional career at Arla Foods, working on green logistics before moving into food safety and quality. Following this, she moved into commercial roles at Nestlé and later, Quorn Foods, at which she entered a dedicated sustainability position in 2019, gaining expertise in creating a truly transparent and sustainable business.
To support Hurst in the initial stages of crunching their carbon footprint numbers, the distillery has also collaborated with the University of York to take on Biology graduate, Brolly, as a sustainability analyst.
Once the company's carbon footprint has been calculated the sustainability team will begin looking at ways in which they can decarbonise the business, including purchasing nature-based carbon offsets and continuing the partnership with Ecologi, through which Ellers Farm is currently planting a tree for every person who signs up to the company's newsletter.
Hurst said: "Although I wasn't looking to leave my previous role, when I was approached by Ellers Farm, the fact they were aiming to achieve B-Corp status in the first 13 months from launch really piqued my interest.
"After meeting the team and learning that they truly cared about their impact on the planet, I knew Ellers Farm was a company I wanted to be a part of. Joining the team at such an early stage gives me the opportunity to ensure we look at sustainability holistically, focusing not just on carbon, but our social and environmental impact too.
"We're not saying everything will be done perfectly from the beginning, but it's a learning process; the most important thing is that we're honest, transparent and willing to improve based on continuously reviewing what we could be doing better."