Switalskis adds South Yorkshire arm to growing property team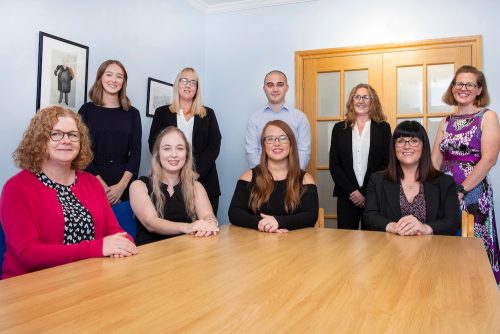 The Switalskis group has created a residential property team in South Yorkshire, welcoming 11 people from Knights (formerly Keebles) to the fast growing law firm.
Former Knights partner and head of residential property, Bonita Wolfenden, joins Switalskis as a director to lead the new team based at the firm's Sheffield office and support director and residential property department head, Sarah Cookson.
Wolfenden will be joined by senior conveyancer Alison Clifton, licensed conveyancer Stefanie Kohler and trainee solicitor Eleanor Stothard, along with six paralegals and two support staff.
With a legal career spanning 16 years, Wolfenden spent three years at Keebles from 2010, returning to the firm in 2016 to spearhead the growth of the residential property department. She successfully grew the team from seven to 23 people over five years, culminating in a Team of the Year award from the Law Society in February last year.
Commenting on her move she said: "I am passionate about the Sheffield business community, and I've built strong connections with clients, agents and developers across the city in the years I've worked here. My new role at Switalskis is such a positive step, and I'm excited at the prospect of bringing all I've learned about building a thriving team to support the ongoing success of the department.
"Switalskis is making a name in Sheffield and has an excellent reputation. The opportunity to build a new team here in the city with Sarah's backing and the support of the wider business is very exciting. It's great to get started."
Switalskis' director and residential property department head, Sarah Cookson, adds, "With her expertise, track record and South Yorkshire connections I have no doubt that Bonita will be a real asset to our firm. I'm thrilled to welcome her and the team and look forward to working together to build a strong presence for our residential property business across South Yorkshire."