People: Square One Law; Slingshot Simulations; virtualDCS; and more
X

Register for free to receive latest news stories direct to your inbox
Register
Commercial law firm Square One Law has welcomed new partner, Dawn Carlisle, to its Leeds office.
She is a highly experienced property lawyer with over 25 years' experience at respected national commercial firms in Leeds. She has also worked in-house.
Square One Law is celebrating its tenth anniversary and has grown from a single office in Newcastle in 2011 to now also having a presence in Leeds and Darlington.
Leeds office partner, Matthew Thompson, said: "We are delighted to welcome Dawn to the ever-expanding Leeds team.
"She is very well connected, both in the Yorkshire region and further afield, and works for a range of developers who operate in a variety of sectors, including residential, student-accommodation, retail, industrial, hotel and leisure.
"Dawn is an excellent fit for Square One Law, as she is a lawyer of exceptional calibre, a fantastic team player and extremely motivated by doing a first-class job for her clients."
Carlisle said: "I'm really happy to have joined the Square One Law team.
"When I realised the ethos of the team here – its heart being led by the importance of close working relationships with clients and colleagues alike, its agility and, also, its energy and commitment to inspire, develop and progress colleagues in all areas of the business – I knew it was the right place for me."
Partner Kate Johnson joined the firm earlier this year. She said: "I was attracted to Square One Law because of its unequivocal commitment to client service and the way it places clients at the heart of everything it does.
"I am excited about continuing to build the Leeds office with Matt, and now Dawn, from the strong platform which has been created over the last 18 months."
:::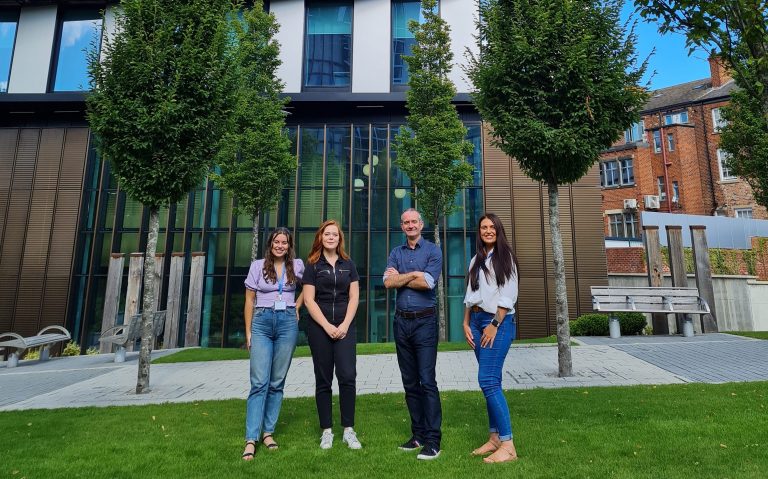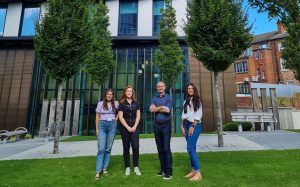 Slingshot Simulations, a Leeds company which is a pioneer of 'digital twin' technology, has made four new appointments to support its growth as it rolls out its software to the market.
Dr Robert Harwood joins as chief operating officer, having spent over 20 years in leadership roles in the modelling and simulation industry in both the US and the UK.
Most recently he led global vertical market strategy at Ansys Inc, the world's largest simulation software provider, during which time its market capitalisation grew from less than $2bn to over £32bn.
Meanwhile, Amy Dell joins as chief of staff having previously worked at Leo Group; Megan Johnson joins from Bauer Media as lead digital marketer; and University of Leeds graduate Anna Goldson joins as 3D and XR designer.
Slingshot's technology creates a virtual model of an object or a location to test new ideas – for example, to find the best office layout to reduce Covid infections or the most cost-effective delivery routes.
Earlier this year, it led a Government-backed trial to explore ways to reduce traffic congestion and air pollution in Leeds, York and Hull which was one of the biggest 'digital twin' projects of its type.
The latest appointments follow a £1.5m funding round earlier this year from NPIF – Mercia Equity Finance, which is managed by Mercia and is part of the Northern Powerhouse Investment Fund (NPIF), and the Government's Future Fund.
Harwood said: "I am excited to join the leadership team of Slingshot Simulations, whose ground-breaking technology can help address some of the biggest challenges we face today, including climate change and sustainability.
"I look forward to helping accelerate the company's growth trajectory."
Slingshot's CEO, Dr David McKee, said: "These latest appointments continue the company's rapid growth and also make us one of the few software companies with an equal balance of male and female staff, which is a real demonstration of our commitment to diversity and inclusion."
Will Clark, of Mercia, added: "Slingshot Simulations has made real progress in commercialising its software and the initial version is now ready for commercial deployment.
"These new appointments will support the business as it rolls out the product nationally and internationally."
:::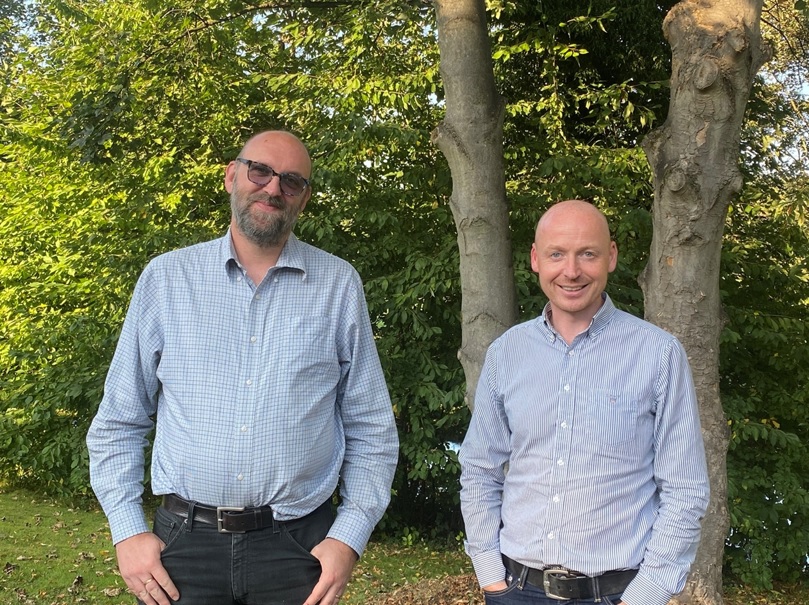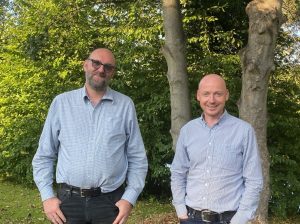 Leeds-based cloud computing and disaster recovery specialist, virtualDCS, has appointed technology expert, Dave Helm, as a non-executive director to spearhead the company's next phase of growth.
Helm co-founded Leeds-based IT services business, Blue Logic, which supplied leading edge technology, cloud solutions and IT security.
Blue Logic employed an 80-strong team and had an annual turnover of more than £8m when it was sold in 2019.
Helm now holds non-executive director roles at a number of technology companies, including Leeds firms, Rabb-IT and Cindercone.
He said: "Over the last decade virtualDCS has made a big impact in the IT industry, establishing a market leading range of products including its CloudCover Disaster Recovery suite and its market leading Microsoft 365 backup solution, CloudCover 365.
"These products are now widely used by clients across the public and private sectors.
"When this is combined with the high level of talent within the business, it means virtualDCS has a very compelling offering, with significant growth potential.
"I'm really looking forward to the challenges this role offers and helping to guide virtualDCS on its next phase of expansion."
Richard May, managing director at virtualDCS, said: "I've known Dave for a long time, and he has a wealth of experience in the IT industry, a thorough understanding of how to grow successful technology companies and a forthright approach to business. This will all prove invaluable to virtualDCS.
"There is no doubt that bringing Dave on board is a major coup for virtualDCS."
This summer virtualDCS also appointed Jonathan Bunney as business development manager and Kerri Milburn as a project delivery specialist.
The company now employs 16 people and is currently recruiting an Azure solutions architect and a modern workplace technical specialist, alongside several other key appointments across the company.
:::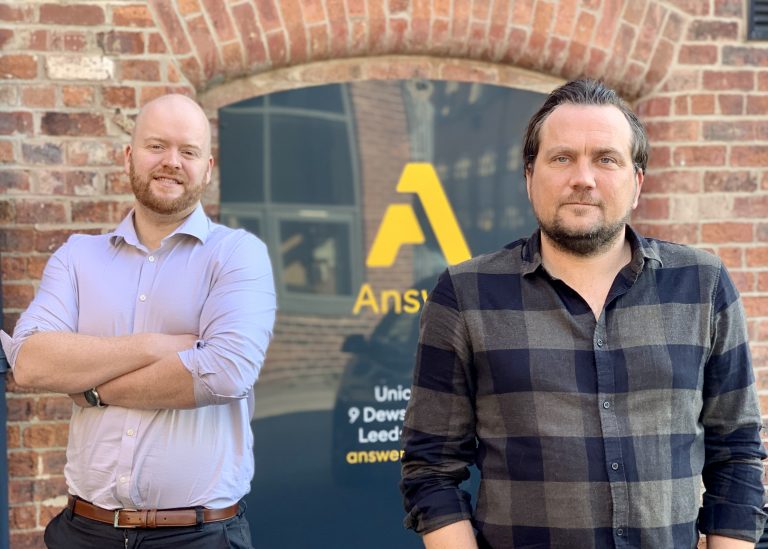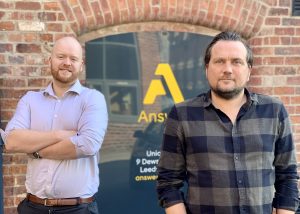 Leeds-based digital and IT consultancy, Answer, is accelerating its growth plans with two senior hires.
James Page and Tom Dibble-Burge join the business as commercial and sales directors to lead teams and drive the expansion of the company as part of the operational board.
Dibble-Burge arrives from consultancy firm BJSS and has a long career in financial services. He will lead business development in the financial services and commercial sectors.
Page will spearhead the continued growth of its health sector business. He joins from medical software company EMIS, where he was the commercial director. He has also worked at clinical software firm, TPP.
Gary Parlett, founder and managing director of Answer, said: "Tom and James bring a wealth of experience in their respective sectors and will lead a business development programme based on our expertise in digital transformation, AI and emerging technologies."
Answer recently announced it had seen revenues grow by 40% in the last 12 months and has plans to recruit 100 new jobs in the next two years.
Dibble-Burge said: "As an employee-owned business, Answer has a unique culture that underpins great people doing great work.
"It's an approach that has driven rapid growth over the last two years, whilst delivering exceptional outcomes for our clients and we look forward to taking it to the next level."
The company works with innovative start-ups, large financial institutions and across the NHS. It has partnered with global technology companies to turn its headquarters in Leeds and London into a centre for excellence for AI.
Page added: "Answer is undertaking world-leading work with the NHS ranging from AI to genomics and transformative data projects.
"I'm joining the business at a transformative time, and I look forward to supporting the team and its continued growth."