Medical solicitors opens its third branch in the region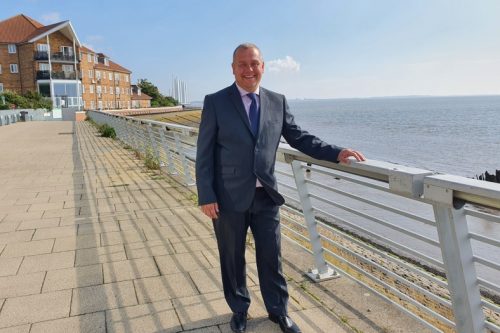 With offices already in Sheffield and York, niche medico-legal firm Medical Solicitors has arrived in Hull to conclude another wave of its expansion plans.
The third branch, based at The Deep Business Centre on the Humber Estuary, opened on 20 September. Medical negligence solicitor, Simon Wilson, has joined the team to lead the East Yorkshire office.
The recently acquired office space will help Wilson and the Medical Solicitors' team – led by director Caroline Moore – to strengthen their foothold in the region and meet a growing demand for clinical negligence claims.
Wilson said: "I have known Caroline for many years and have seen how her business has gone from strength to strength.
"I am delighted to have the opportunity to be involved in growing the business further with the addition of the Hull office, which adds another string to the bow of Medical Solicitors and allows further development."
Wilson brings with him a wealth of experience, having spent 25 years in the clinical negligence field since he was handed his first caseload shortly after qualifying in 1996.
During that time, he has established and developed clinical negligence departments at various law firms, also being involved at management level at his last firm. He helped raise its national profile through his involvement in business development and marketing.
Throughout his career, he has developed many areas of specialism within medical negligence such as cases involving stroke, bile duct injuries, deep vein thrombosis/pulmonary embolism, and orthopaedic claims.
He also has expertise in the coronial system and has represented many families through the inquest process.
Moore added: "I have known and liked Simon for many years and I am thrilled to be welcoming him to our team of senior lawyers.
"As well as being a skilled litigator, he has a wealth of strategic, commercial and managerial experience.
"This opportunity has also allowed us to complete a 'Yorkshire Triangle' with three offices now in the region."
This is the second new office to open for Medical Solicitors in a year, despite the pandemic. Last November, the firm launched a branch in York which is led by another one of Yorkshire's leading medical negligence specialists, Sarah Johnson.