People: Servo Group; Carter Jonas; Emerald Group; and more
X

Register for free to receive latest news stories direct to your inbox
Register
A multi-million pound security specialist has appointed its youngest ever director, at just 25 years old.
Leeds and London-based Servo Group has promoted Paige Grimes to its board as a non-executive director.
Grimes joined Servo Group, in 2016, as a receptionist, after working for a local call centre.
Over the last five years, she has worked her way up from receptionist to accounts manager before being promoted to the board of directors last week.
Servo's CEO, Andrew McCallion, said: "Paige has been an instrumental part of Servo's growth and expansion in the last few years, and we're delighted to have been able to promote her to become the Group's youngest director.
"It's an amazing achievement at 25, having joined us as a shy receptionist, completely new to the sector, just five years ago.
"In such a short space of time, Paige has worked her way up, taking on a variety of different roles that she's excelled at and proven to be an amazing asset to Servo and a vital part of our success."
Servo, which has its headquarters on Gelderd Road, provides security guards, CCTV, facilities management, rail labour and construction services to clients all around the UK. It has enjoyed fast national growth since its inception in 2013.
Just 34% of UK company directors are female, with the average age standing at 53.4 for executive directors and over 60 for non-executive directors.
Grimes said: "Five years ago, I was working in a call centre, not knowing what I wanted to do with my life.
"To have been appointed as a director at a dynamic, fast growing company like Servo in such a short space of time is absolutely amazing.
"It's been a brilliant journey and I couldn't have managed this without the support of all the members of staff that I work with in the company. I'm excited to be able to continue contributing to the firm's upward trajectory over the next few years."
Servo now has over 1,000 operatives working around the country and has just agreed terms on larger premises in Leeds to accommodate its growing head office.
:::
National property consultancy, Carter Jonas, has boosted its national Infrastructure and Energy team with four new appointments in Leeds.
Serena Leach and Richard Loerns join as senior surveyors.
Leach returns to Carter Jonas from Bidwells. With six years of experience in the property industry, she has worked across several sectors including, infrastructure, rural and residential development.
At Carter Jonas, she will focus on advising and supporting transport, energy and regeneration projects.
With over five years of experience, Loerns joins from York-based Smith Tunbridge Ayres Surveyors and Property Consultants.
He has an established track record in the region, acting for clients across the office, industrial and retail sectors.
At Carter Jonas, he will focus on asset management, development and utility consultancy work across a range of energy clients.
Jake Copsey joins Carter Jonas as an energy specialist to enhance the firm's utility brokerage service.
He will focus on expanding this offering to clients, advising on both gas and electrical import supplies and renewable exports.
He arrives from Engie Power Limited, where he worked as an analyst reviewing energy consumption to support client contracts.
George Oldroyd also joins as an energy specialist focusing on energy projects (primarily solar) and associated infrastructure.
Arriving from Bank Group with more than five years of experience, he advises landowners and developers on land referencing, site suitability, feasibility, planning, technology selection, land assembly and project delivery.
Charles Hardcastle, head of energy, Carter Jonas, said: "It is a pleasure to welcome Serena, Richard, Jake and George to our growing team.
"Their broad range of experience, from planning and development processes through to energy brokerage, boost our capability and help to offer our clients an industry-leading service across the infrastructure and energy field.
"As a team already working on projects set to deliver over 15GW of new generating capacity across the UK, the diverse skills and expertise of the team are increasingly called upon from both our clients and our own network."
:::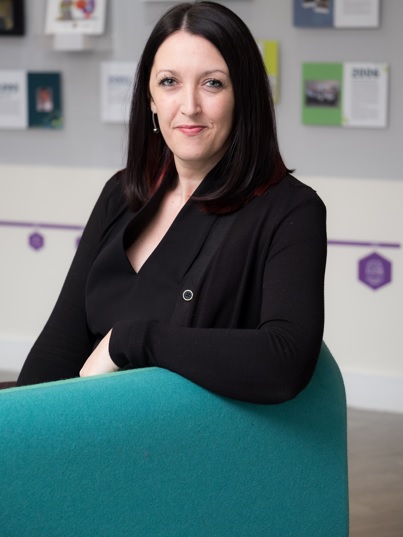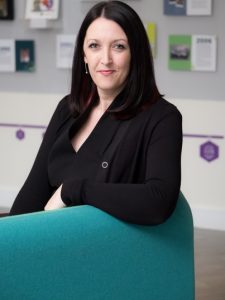 Global learning organisation Emerald Group has announced changes to its senior leadership team with retiring group chief executive officer Richard Bevan to hand over to Vicky Williams, current chief executive officer of the group's Bingley-based publishing company.
Since joining the Group in 2008, Richard Bevan has played a pivotal role in growing both Emerald's global and sector footprint.
The Group has enjoyed strong growth during this period and undertook its most significant period of diversification with three consecutive acquisitions into the corporate learning sector, acquiring GoodPractice in 2015, Toward Maturity in 2017 and Mind Tools in 2019.
Bevan said: "Emerald is a unique and exciting business, and I am hugely proud of what the business has achieved during my tenure.
"We have enjoyed consistently strong growth, whilst delivering significant business change and diversifying into new products, together with a more substantive move into corporate learning through Emerald Works.
"I'll genuinely miss being a part of what is a very special business."
He hands over to Williams at the start of October. She has held a variety of senior roles within the Emerald Group over the past 21 years.
After her appointment as the first female CEO of Emerald Publishing in 2018, she has been renowned for her ethos of collaboration and partnership, and her drive to do things differently.
Under her leadership she has led initiatives to challenge imbalances in academic publishing through external partnerships, innovation in the open research arena, and a focus on broader research impact.
Williams said: "I am extremely honoured to have the opportunity to lead the Group into its next exciting phase of development, and want to thank Richard for his outstanding leadership and mentorship.
"Above all, I am excited to be leading an incredible global team full of talented and passionate people.
"The opportunity ahead for the Emerald Group is vast and our priority looking ahead is to continue to listen closely to our customers and our employees, collaborate and co-create with them, and accelerate solutions that will create real change in both our academic and learning markets."
In turn, Williams hands over leadership of the Group's publishing company to Tony Roche, who becomes CEO of Emerald Publishing.
Roche joined the board of Emerald in 2012 as publishing director, following 17 years with Elsevier.
During his time with Emerald, he has led the content commissioning and acquisition strategy, expanding the portfolio to over 350 journals, 60 of which are Gold Open Access, as well a books list, teaching case studies portfolio including prestigious licensing partnerships, and most recently the launch of the world's first open research offer for social sciences research related to the UN Sustainable Development Goals.
His role with Emerald broadened in 2018, to include responsibility for strategic relationships, supporting Emerald's diversification into services for the research community.
Roche said: "It is a privilege to become CEO of Emerald Publishing, continuing the work led by Vicky and Richard before her, reflecting the vision of our founder Keith Howard.
"In taking up the position, I am also delighted to welcome Sally Wilson as publishing director, and Tom Bennett as finance director, succeeding Simon Cox, who remains Group FD and people director.
"Emerald's commitment to contributing towards positive change in our communities remains as relevant as ever, particularly given the pandemic which has further exacerbated inequalities within the global research ecosystem."
:::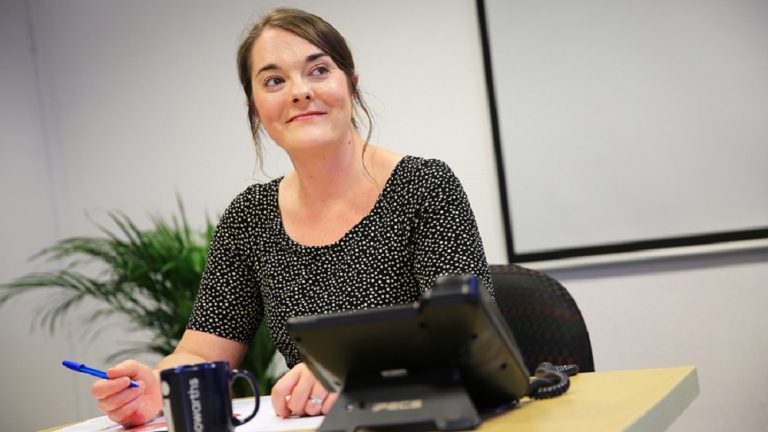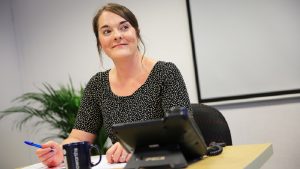 A Yorkshire-based employment law expert has been appointed as a visiting lecturer at the University of Law (ULaw).
Charlotte Geesin, head of employment law and business immigration at Howarths, will teach employment law to students at the university's Sheffield and Leeds campuses, in addition to delivering business modules and professional skills courses, including the recently introduced Solicitors Qualifying Exam (SQE).
Geesin said: "Lecturing is something I have wanted to do for a long time. I was inspired by some of the tutors on my own Legal Practice Course some fifteen years ago, and their passion for their subject has been something that has stayed with me.
"This year, I pass the ten-year Post-Qualified Experience mark and celebrate ten years at Howarths.
"After experiencing an in-house legal environment and spending the last decade advising business clients, I feel I am now in a position where I can start giving back to the next generation of law students.
"I think it is so important to share knowledge and offer support not only to peers, but to those who want to learn, and I feel that I have a lot to give."
Gavin Howarth, managing director at Howarths, said: "Encouraging our team to share their know-how is something we're huge advocates of.
"As we become the advisor of choice for many larger and established brands across Yorkshire and beyond and advise on increasingly complex and challenging employment law scenarios, Charlotte's visiting lecturer role will also support our wider employment law team to continually refine and develop the technical legal knowledge that underpins all our employment law advice.
"This will undoubtedly increase the value we can add to our clients.
"We actively support the whole team to pursue their personal goals alongside their professional careers through initiatives including truly flexible working, so naturally we're delighted that Charlotte has been able to fulfil her ambition to become a visiting lecturer at ULaw."