Law firm to acquire counterpart's Fast-Track Personal Injury business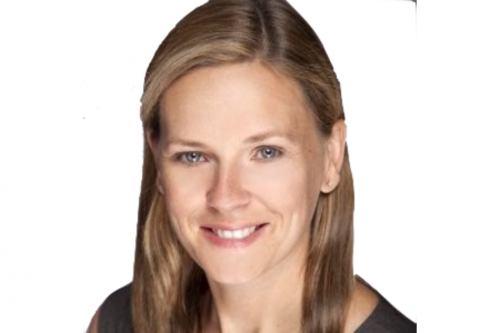 X

Register for free to receive latest news stories direct to your inbox
Register
Minster Law has struck an agreement with Irwin Mitchell, which will see Minster acquire the firm's back book (WIP) of fast-track road traffic accident (RTA), employer liability (EL) and public liability (PL) injury claims.
The agreement with Wakefield-based Minster Law follows Irwin Mitchell's strategic decision earlier this year to focus its personal injury services on helping those who have suffered serious injury and have complex needs.
This is alongside the firm growing both its wider private client and business services teams.
Matt Currie, currently partner of Irwin Mitchell and head of Irwin Mitchell's volume personal injury department will join Minster Law's executive management team and Board as chief legal officer (CLO).
In addition, over 80 Irwin Mitchell staff will transfer to Minster Law.
Three other partners in Irwin Mitchell's Fast-Track teams, Sally Risbrook, Andrew Russell and Robert Watson, will also transfer to Minster Law, and the staff will move from Irwin Mitchell's Leeds and Sheffield offices to Wakefield, although agile and remote working will continue.
Minster Law currently settles around 4,000 cases each month and has an ambitious growth agenda to become the pre-eminent provider of legal services to insurers and their policyholders.
In June and July it was appointed as motor legal service provider to both LV= and esure insurance.
Shirley Woolham, Minster Law CEO, hailed this latest win as "the third landmark success in as many months" for the firm.
She added: "With Irwin Mitchell choosing to step away from fast-track personal injury work, we are the partner of choice to manage their outstanding WIP and step in to serve new fast-track PI customers from the autumn.
"The EL and PL portfolios are a significant addition to our existing capabilities in these claims, and will accelerate business growth in this market.
"Across the whole of our business, we have built a winning proposition on the back of our investment in digital expertise (technology and people), and our willingness to work collaboratively with our partners to improve the customer experience.
"It was widely predicted that the whiplash reforms would lead to consolidation in personal injury, and I have previously said that Minster Law intended to acquire books of business where they add value and meet our longer term strategic aims.
"With this consolidation deal, Minster Law further cements our position at the heart of the PI sector, and supports our strategy to lead consolidation in the market."
Craig Marshall, Irwin Mitchell chief operating officer, said: "In response to the Civil Liability Act (CLA) law reforms being implemented in May this year we've made a decision to move away from taking on lower value, fast-track personal injury work which represents a small part of our business.
"As a full service legal and financial services firm, we will continue to focus on helping clients who have complex personal and business issues including those suffering serious injuries, workplace illness and injury and medical negligence, as well as growing our business and private client teams.
"This agreement protects both our clients and colleagues in the fast-track PI area of our business.
"Minster Law's focus on customer outcomes and giving new opportunities to our people made them the natural choice for our business. We wish our departing colleagues well in their future careers with Minster Law."
Currie added: "After more than 25 years at Irwin Mitchell this is an exciting new challenge for me.
"I've had a number of conversations with Shirley and her Board and it's clear Minster Law has a clear strategy to deliver quality legal services to the insurance sector in a post CLA environment.
"I am looking forward to working alongside Shirley and my new colleagues to help Minster Law achieve its strategic ambitions."