Massive growth of e-commerce fuelling ongoing demand for logistics properties
X

Register for free to receive latest news stories direct to your inbox
Register
Office-based employment is expected to grow strongly over the next couple of years, particularly in Leeds, though the lasting effects of the pandemic remain difficult to predict.
This was among the messages delivered to guests at the CBRE Yorkshire Market Outlook 2021 event earlier today. The property industry event was once again staged in-person in Leeds city centre, after having to be held virtually last year because of COVID-19.
Jennet Siebrits, head of UK research for CBRE, told the gathering: "We know there's going to be some sort of hybrid working, with people working from home about 30% more than pre-pandemic.
"Office take up has seen a big fall off, though the situation has been better in regional cities than in London."
She noted that despite this difficult period for the office market, Leeds had still seen a 68,000 sq ft let to Labcorp at Drapers Yard, demonstrating what a major prospect the life sciences sector is for the city.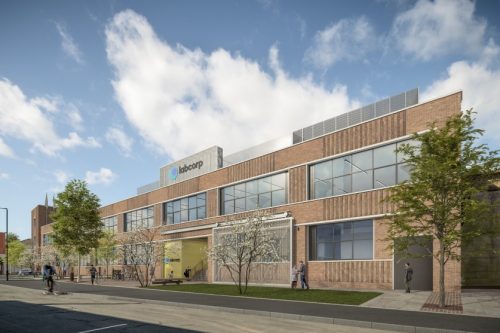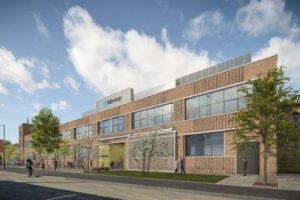 Siebrits said the logistics property sector has been seeing record demand, helped by the fact that 87% of households were reported to have done some kind of online shopping last year.
"This step change in online shopping is massive for logistics," she said. "But supply is really constrained.
"We think we will see more speculative developments and a shift away from more bespoke products to more general logistics space."
Rob Trevor, investment management, also addressed the event. He pointed out that 69 sq ft of warehouse space is now required for every house in the UK to provide capacity for people's online and general shopping.
He highlighted figures which indicate that if the Government meets its housing target of delivering 300,000 new homes every year, another 21 million sq ft of warehouse space is going to be needed to serve these homes.
"We've really seen a lot of resilience in the logistics sector during Covid," he said. "The supply chain reconfigured itself and our income return on logistics was maintained very well because most of our tenants are very resilient."
Trevor said the fundamentals of the UK logistics property market remain strong, with international investors wanting to take advantage of its robustness.
But he said there are hurdles, including restricted land supply and construction cost inflation with reports of price increases of 5% to 25% for some components.
Trevor also focused on environmental, social and corporate governance (ESG), saying it was "here to stay" and is fundamental to CBRE's business.
"We need to be seen to be investing in ESG – customer and investor clients are demanding it," he said.
"People are not going to invest in non ESG compliant buildings in future.
"Labour is the new battleground in logistics. Occupants who have good ESG in their buildings are able to retain staff and we want to enhance the wellbeing of the people who use our assets."