Agency roundup: Perfect Storm; Spike; Fishtank Agency; and more

Leeds-based digital agency Perfect Storm has won three new clients and appointed a new senior member of the team, as it continues to grow at a rapid pace.
Adding to a growing portfolio of clients in the renewable energy sector, the agency will now be working with Galileo Green Energy on brand development, digital strategy and creating a new website.
In addition, Perfect Storm says it will be working with the LEP (Leeds Enterprise Partnership) to design and build an international trade opportunities tool.
This will encourage local business to consider targeting growth through trading internationally, whilst boosting the local economy.
Continuing to build on the agency's expertise helping organisations in the B2B membership space, Perfect Storm also adds TheCityUK to its client roster, designing and building a new website for the organisation, which champions the financial and professional services industry.
To help with the team's growing workload, Simon Donnelly has been appointed as digital producer. He brings with him seven years of experience and most recently held the role of project manager at TwentySix.
Perfect Storm launched in 2016 with the aim of disrupting the traditional agency model and last year recorded a turnover of £1.4m.
Adam Errington, who founded Perfect Storm with Dave Nutter, said: "We're delighted to welcome Simon, who brings a wealth of experience to the team.
"He's already got his teeth stuck into some exciting briefs from our new clients.
"There's lots of really interesting work out there for us across different sectors, and we're lucky our lean and agile agency model means we can scale up and get the best team in place quickly to help clients realise their ambitions."
Donnelly added: "I was really keen to join the team at Perfect Storm from the first conversations we had.
"I could feel the drive, ambition and eagerness to approach things differently, working with people who valued their relationships and placed emphasis on integrity and transparency. That really resonated with me.
"I bring with me a wealth of experience across project management and retained services, which I'm keen to share, but I'm also looking forward to continuing to learn from those around me and the opportunities ahead."
:::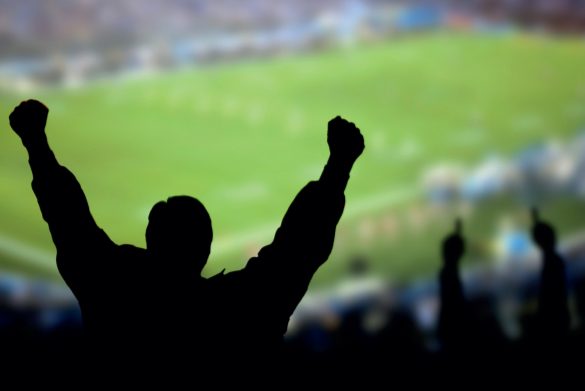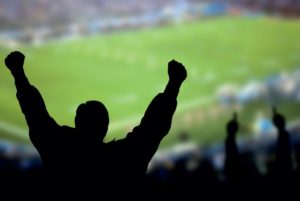 Leeds digital marketing consultancy, Spike, has achieved a new business win with Yorkshire-based sports media business Planet Sport.
Spike is tasked with delivering multiple PR projects and SEO development to drive Planet Sport's direct-to-consumer and B2B marketing.
Planet Sport titles currently reach an audience of around 20 million people every month, with brands including Football365.com, PlanetF1.com, PlanetRugby.com,PlanetFootball.com, TEAMtalk.com, LoveRugbyLeague.com and PlanetSport.com.
Audiences are primarily male sports fans aged 18 to 44, half of whom are based in the UK and Ireland with significant scale in the USA, Canada, Australia and across the globe.
Planet Sport also works with a variety of B2B clients, providing content, data, advertising, technology solutions and revenue management services for a range of mobile networks, broadcasters, media owners, sportsbooks, agencies and brands right across the globe.
Andy Roberts, chief marketing officer of Planet Sport, said: "Spike are great specialists in SEO and PR and we are very much looking forward to working together on a range of exciting projects.
"We chose Spike to help us implement a comprehensive SEO and PR strategy which will tell our rapidly-unfolding story and take our titles to new audiences.
"The intention is that Spike help us maximise the both our multi-sports brand planetsport.com and our sport-specific titles, leveraging on our ever-growing library of relevant content."
Duncan Colman, director of Spike, said: "We are thrilled to be working with Planet Sport in developing an SEO and PR strategy that shouts about the fantastic, high-quality sports content they publish.
"Planet Sport likes to entertain and engage so we are excited in helping them to establish their global brand by working across their network of well-known titles such as TEAMtalk and Football365.
"We will also be collaborating with Planet Sport on consumer and B2B PR, something the team is very much looking forward to."
:::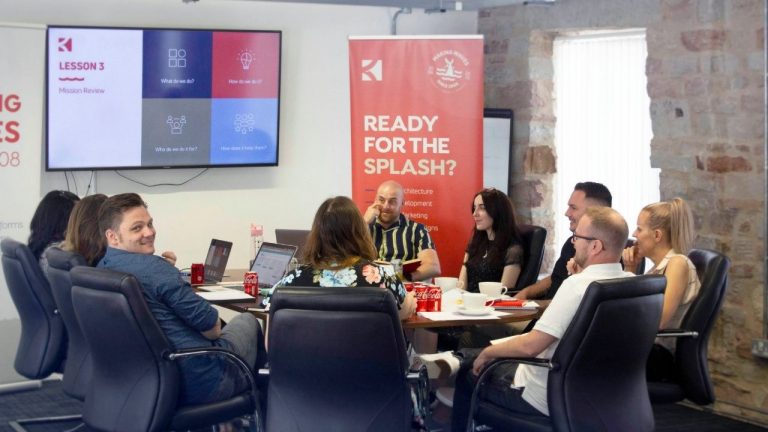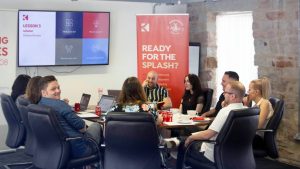 Rotherham-based recruitment service, Glu Recruit, has appointed Mirfield-based digital marketing specialist, Fishtank Agency, to develop its brand identity and design a new website following a successful business proposal.
Founded in 2008 by Damien Fisher, Fishtank Agency works with a large roster of clients, including Wigan Warriors, Fanview, City Taxis and Britvic.
Glu Recruit will work with Fishtank Agency to break the mould of traditional recruitment agencies, provide a flawless service and improve the user experience.
During the past 12 months, the digital marketing and website design agency is on track to increase profit by 20% during the 2021/22 financial year and has recruited five new members, taking the agency headcount to 16.
It has also recently won new contracts with Storm Internet, ADS Ltd and Crocodile Products.
Fisher said: "With the total number of job vacancies taking a steep increase to over a million vacant positions this year, many recruitment agencies require an updated website to handle the new business.
"We are so excited to be working with Glu Recruit on their upcoming brand and website development. Their identity is unlike any other recruitment agency by avoiding the typical, corporate look. The team is looking forward to bringing some exciting ideas to life."
Rob Shaw, managing director of Glu Recruit, said: "We initially appointed Fishtank after being impressed by their previous work for City Taxis.
"We were so impressed with Fishtank's approach to our branding and their ideas for our new site. We can't wait for them to get started and are so excited to see the work they produce."
:::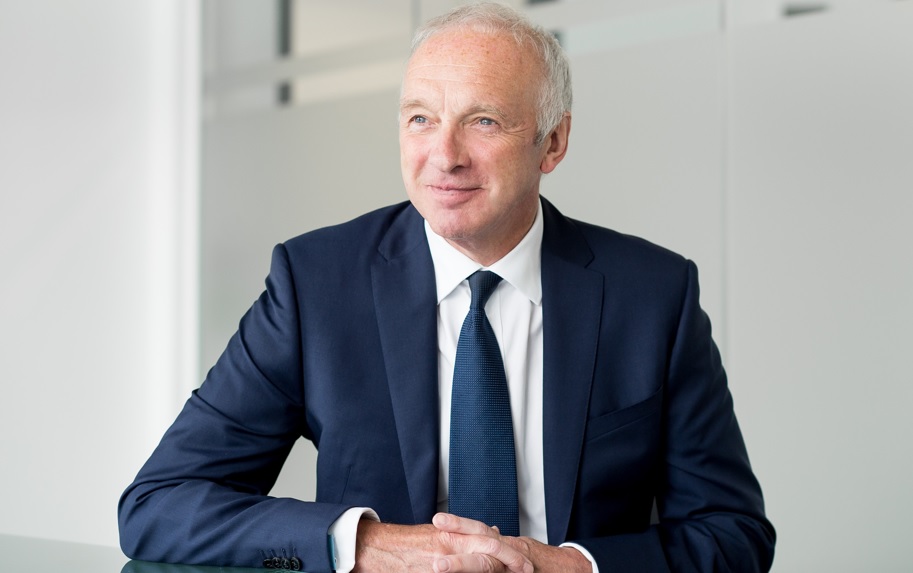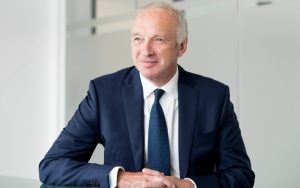 Harrogate-based digital agency group, IDHL, has appointed Iain Ferguson as non-executive chairman as it continues its expansion following its partnership with Bridgepoint Development Capital (BDC) announced in March.
Holding senior roles in the UK, Europe and the US, Ferguson brings extensive international experience in M&A and in leading and building digital communications and business services companies.
He served as the New York-based CEO of Havas Group's global marketing services business, was subsequently a member of the Executive Committee of Havas SA in Paris, and led the IPO of Mission plc.
Ferguson has since chaired a number of private equity backed services businesses and is currently chairman of Red Ant Group and Collective.
He serves as a non executive director with Stevens & Bolton, the independent law firm, and is a member of the advisory boards at BXG and Henley Insights Group.
IDHL has seen significant growth since the Bridgepoint investment as demand for services in digital continues.
Employee numbers have increased by more than 25% in the first nine months of the year.
Dennis Engel, CEO at IDHL, said: "We are really pleased to have Iain on the Board to bring his wealth of experience as we continue to grow.
"The Group is actively seeking investment opportunities both in the UK and overseas and Iain's background will assist us with that."
Robin Lawson, partner at BDC, said: "Iain's skills and experience are highly complementary to the senior team as we look to continue to support the rapid scaling of the IDHL both organically and via M&A."
Ferguson added: "I'm delighted to join Dennis and his talented leadership team at IDHL. The business has created an operating platform that uniquely combines specialist services to support its clients' digital transformation.
"IDHL's continued growth through the difficult last two years underlines its further potential – and the partnership with Bridgepoint will help us serve our clients and our people with exciting additional opportunities."