Yorkshire finance directors sparkle at glittering awards event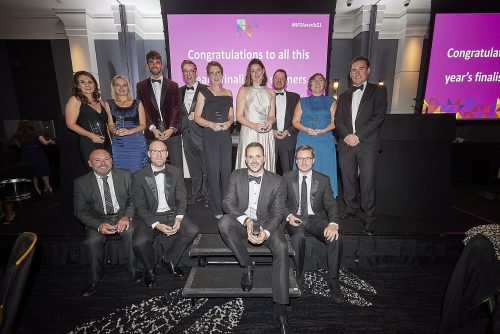 The exceptional contribution of finance leaders in Yorkshire and the North East businesses was celebrated last night as the winners of the Northern Finance Director Awards were announced.
The annual awards programme, sponsored by international business advisers Grant Thornton UK, global law firm Squire Patton Boggs and leading recruiter Michael Page, recognise the crucial, and often unheralded role Finance Directors and Chief Financial Officers play in our diverse and thriving Northern economy.
More than 150 people attended the event, where Yorkshire and North East-based FDs and CFOs were winners in nine of the 14 categories.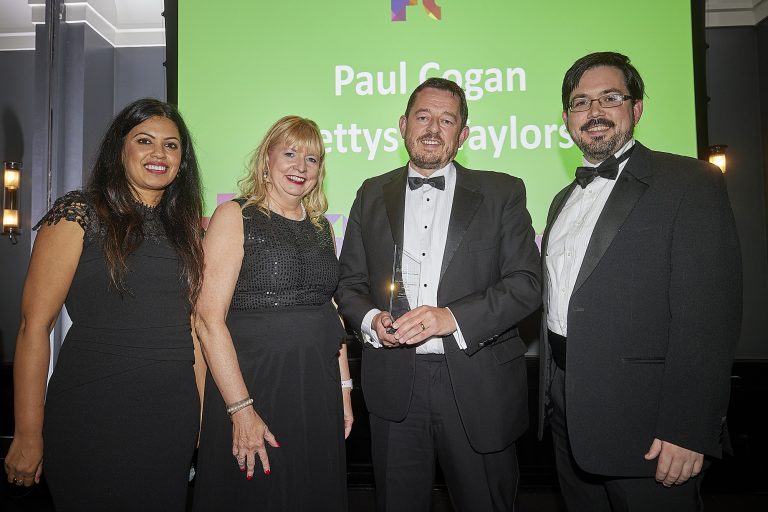 Among this clutch of Yorkshire winners were Paul Cogan, from the Bettys & Taylors Group, the Harrogate-based family business which owns the iconic Bettys tea rooms, tea merchant Taylors of Harrogate and Yorkshire Tea brands.
Cogan, who is in his 10th year with the business, was judged the winner of the prestigious Leadership award category for his work as group finance & resources director.
In his role, he is responsible for all aspects of finance and governance, as well as IT, property, procurement and risk management.  He also oversees Bettys & Taylors business transformation projects, which focus on sustainable long term growth.
Craig Tomkinson, chief financial officer at 2 Sisters Food Group, the Wakefield-based food manufacturing company with 15,000 staff nationwide, was voted Best Finance Director of a company with revenues of more than £100m.
Martin Elliott, finance director at Linley & Simpson, the Horsforth-based estate agency group was named Best FD in a company with revenues up to £25m.
Two prominent female Yorkshire-based FDs were also recognised for their outstanding contributions to their companies' success.
Septima Maguire of Benchmark Holdings, a Sheffield-based aquaculture technology company, was judged Best FD of a Listed Company, while Claire Dickinson, FD, of AESSeal, part of the Rotherham- based industrial seals manufacturer AES Engineering, won the Global Company category award.
Anders Lijendahl, FD of Leeds-based vehicle tracking and dashcam company RAM Tracking was judged the winner in the Deal of the Year after the company secured investment from H2 Equity Partners in June 2020, to support its ambitious expansion plans, particularly in North America.
Robert Atkin, finance director of PFF Group, one of the UK's largest independent food packaging manufacturers and the UK's largest manufacturer of PPE aprons, was the winner in the important Innovation category.
Responding to the challenges of the pandemic, the family-owned, Keighley-based company launched a new division in April 2020, and is now the country's largest supplier of disposable aprons for frontline NHS and social care staff.
Tim Knockton, FD at Leeds-based leisure company Arc Inspirations, which has 17 sites operating under the Manahatta, Box and Banyan brands, was recognised for his work in helping the business overcome the pandemic, as he took the Covid Response Award.
In March 2020, just a few weeks after joining the fast-growing business, Knockton had to manage the shutdown of the business as all sites were forced to close, with 700 people put on furlough. He led a refinance of the business last summer and the company is now firmly back in growth
The full list of winners is:
Best Northern Finance Director of a Company up to £25 Million – Martin Elliott at Linley & Simpson
Best Northern Finance Director of a Company £25 Million – £100 Million – Clair Scott at Wellocks
Best Northern Finance Director of a Company Over £100 Million – Craig Tomkinson at 2 Sisters Food Group
Best Northern Finance Director of a Private Equity-backed Company – Jocelyn Morgan at Clubhouse Golf
Best Northern Finance Director of a Listed Company – Septima Maguire at Benchmark Holdings Plc
Best Northern Finance Director of a Global Company – Claire Dickinson at AES Engineering Limited
Northern Finance Director of the Year Deal of the Year – Anders Lijendahl at RAM Tracking
Northern Finance Director of the Year Growth/Scale Up – Richard Winsland at Tactus Group
Northern Finance Director of the Year Leadership – Paul Cogan at Bettys & Taylors Group
Northern Finance Director of the Year Innovation – Robert Atkin at PFF Packing Group Limited
Northern Finance Director of the Year One to Watch – Tom Shanks at Blueline Group
Northern Finance Director of the Year Turnaround – Ben Mitchell – Yodel
Northern Finance Director of the Year Covid Pandemic Response – Tim Knockton at Arc Inspirations Limited
Northern Finance Director of the Year D&I Excellence – Ria Murphy at Fanatics (International) Limited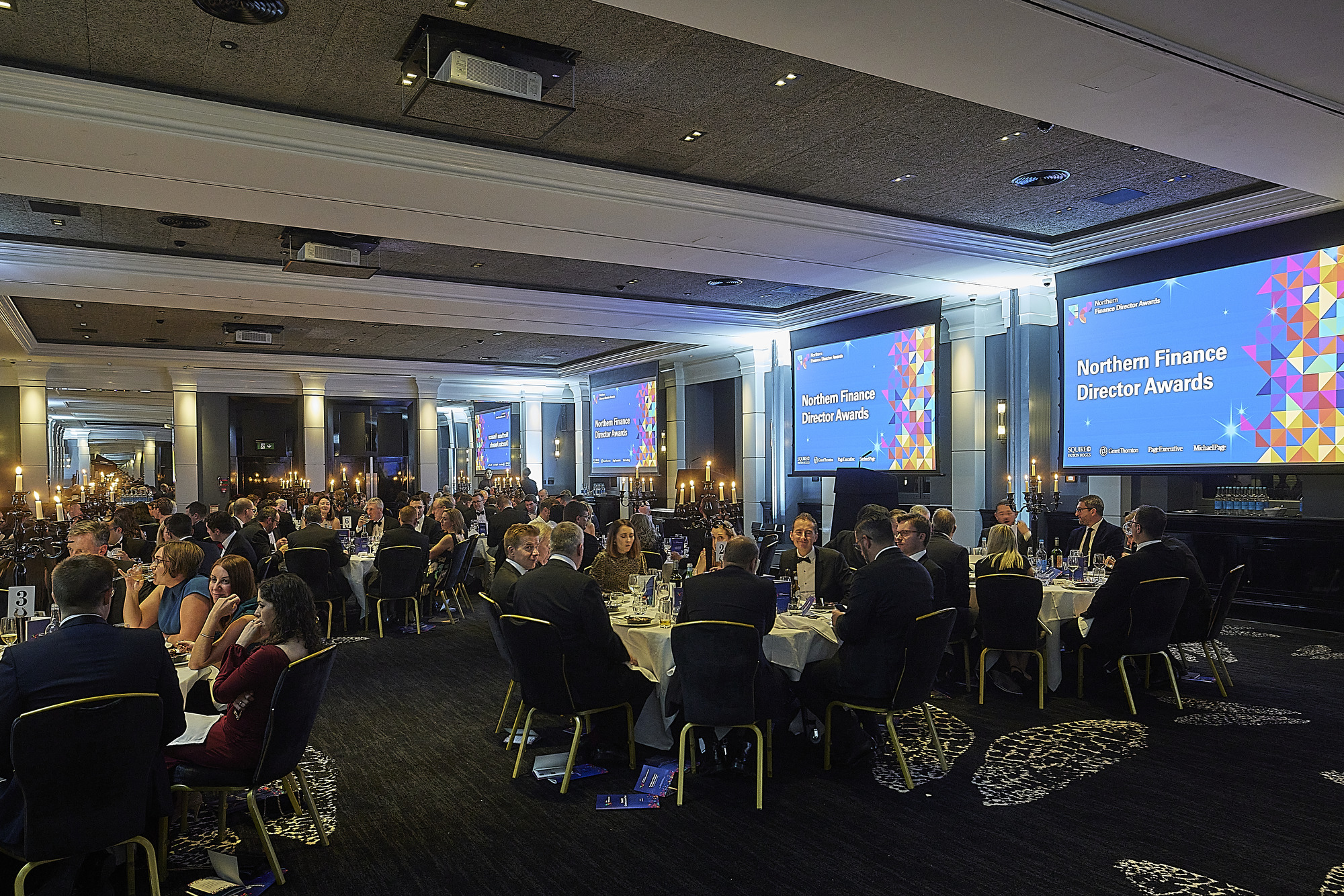 Emma Davies, partner at Grant Thornton in Yorkshire said: "We are proud and thrilled to have been involved with the Northern Finance Director Awards.
"There is clearly an outstanding pool of finance talent driving our economy forward in a trading environment which continues to be unpredictable and challenging for some sectors and ripe with opportunities for others.
"All our winners and finalists deserve huge praise and I wish them and their businesses every success for the future."
Hannah Kendrick, head of Corporate at Squire Patton Boggs in Leeds, said: "The last 18 months has been a period of challenge and uncertainty and the winning FDs and CFOs have done an outstanding job in helping to lead their teams into calmer waters and back towards growth.
"They have had to be determined, resilient and empathetic as well as agile and technically astute, and all deserve this recognition.
"We were delighted to once again be a headline sponsor of the Northern Finance Director Awards, which are a brilliant showcase for the incredible talent in our region."
John Halton, associate partner, Page Executive added: "It was a privilege to be involved in these awards and to hear some absolutely inspiring success stories during the judging process.
"It's clear that the pandemic has changed the way that many businesses operate. Finance Directors and their teams are often at the cutting edge of delivering this change, and based on the evidence here, are adapting brilliantly to the new and varied demands placed on them."