Sales drop at listed online music retailer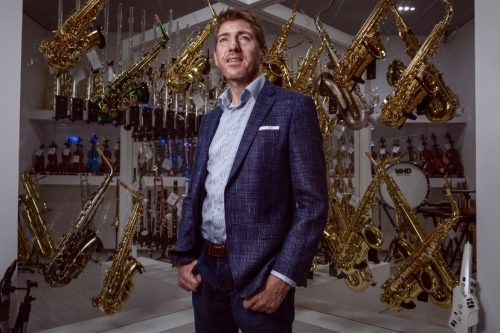 Online retailer, Gear4music, has reported total sales of £64.7m for the six months to 30 September 2021, down 8% when compared to the exceptionally strong FY21 H1.
The York-based company says its UK sales remain robust, while European sales are down 16%, which it attributes to "post-Brexit challenges".
It has also recorded gross profit of £18.1m (FY21 H1: £20.1m; FY20 H1: £12.5m), adding that it has strong levels of inventory going into its peak trading period.
Chief executive officer, Andrew Wass, said: "We are pleased to report that trading during FY22 H1 has been in line with the Board's expectations which, as previously reported, was not expected to meet the same level of trading as during the exceptional FY21 H1 period that was significantly enhanced by COVID lockdowns.
"With a 280bps improvement in gross margin relative to FY20 H1, we are particularly pleased to have retained a large part of the gross margin upside achieved during FY21 H1, alongside strong two-year sales growth.
"Our previously announced new Irish and Spanish distribution centres have now become operational, which following the challenges of Brexit, we expect will positively impact our European sales during FY22 H2 by largely eliminating cross border shipments, and increasing the breadth, strength and capacity of our delivery proposition within Europe.
"The acquisition of AV Distribution Ltd, an online retailer of Home Cinema and HiFi equipment, is on track to complete by December 2021, which will significantly increase the Group's addressable market size.
"Whilst the musical instruments and equipment market is not immune to global supply chain issues and increased shipping costs, we are well placed to continue minimising the impact of this situation, having deliberately and significantly increased on-hand stock from £23.3m at 30 September 2020, to £30.4m at 30 September 2021.  
"As such, the Board is confident results for the full financial year will be in-line with consensus market expectations."
Gear4music believes current consensus market expectations for the year ending 31 March 2022 are revenue of £156.6m, EBITDA of £14m and profit before tax of £7.3m.
The Group will report interim results for the six months ended 30 September 2021 on 16 November 2021.