People: Hull City Council; Fisher German; and more
X

Register for free to receive latest news stories direct to your inbox
Register
Hull City Council has appointed Gillian Osgerby as the project director to deliver a major transformation and regeneration project in the city.
She will be responsible for delivering the £30.3m Hull Maritime project, funded by The National Lottery Heritage Fund and Hull City Council.
It involves the transformation of five key maritime treasures — Arctic Corsair, North End Shipyard, Spurn Lightship, Dock Office Chambers and the Hull Maritime Museum.
The role will also involve driving forward a cultural programme of events with key creative partners, as well as delivering a grass-roots community engagement and learning programme, aimed to reach every corner of the city.
Osgerby joined Hull City Council in 2018 and has been interim project director for the Hull: Yorkshire's Maritime City project for the last five months.
She has previously led on Pearson Park's restoration, the design for Queen's Gardens refurbishment, and developing the successful bid to The National Lottery Heritage Fund for the National Picture Theatre on Beverley Road.
As a specialist in delivering heritage-led regeneration projects, she previously worked for Lincolnshire County Council on the significant refurbishment works to Lincoln Castle, and North East Lincolnshire Council on conservation plans for the Grimsby Ice Factory, and master planning the historic St James Square adjacent to Grimsby Minster.
Councillor Daren Hale, leader of the council, said: "We are delighted to appoint Gillian as the new project director for the Hull Maritime project.
"She will play an integral role in delivering a truly transformation project, which will showcase our maritime city to residents and visitors alike.
"Her wealth of experience and expertise will ensure this project will come to fruition and to a high standard."
David Renwick, area director – north, The National Lottery Heritage Fund, said: "We at The National Lottery Heritage Fund are looking forward to working with Gillian and I'm confident the Hull Maritime project will benefit from her extensive experience and passion for the project.
"Building on her past track record with heritage-led regeneration projects, she will play a crucial role in working in collaboration across the city to deliver this essential project for Hull, its community, its economy and its unique maritime heritage as well as the wider impact it will have on Yorkshire, the north and beyond."
Osgerby, said: "I am thrilled to have been appointed to the role of project director.
"The Hull Maritime project is an incredibly exciting initiative to have led on over the past five months and it's fantastic to be able to continue to drive it forward.
"I feel very privileged to work on a project that means so much to the city and have the opportunity to shape the future of Hull's key maritime assets alongside the delivery of the cultural programme of events."
:::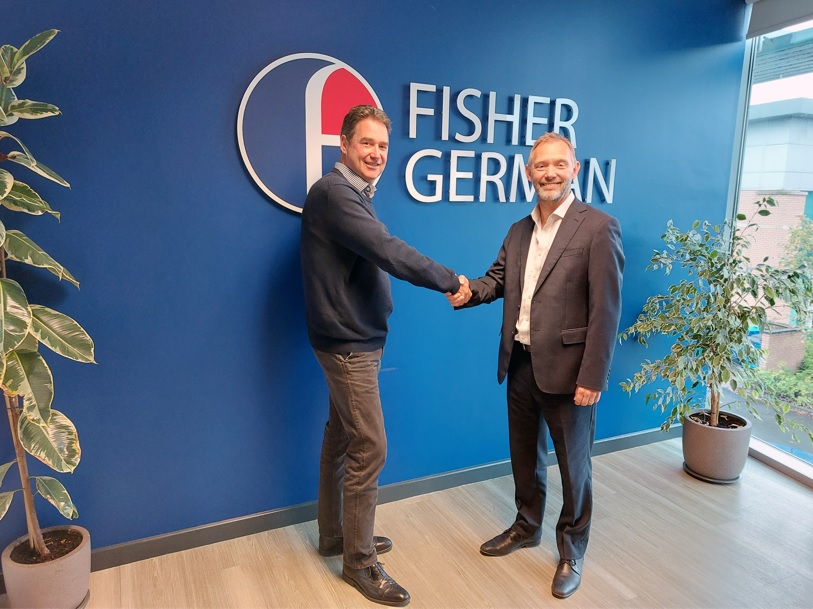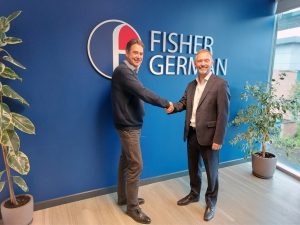 A national property consultancy has made a senior appointment at its Doncaster office.
Fisher German has welcomed Miles Youdan who joins the firm as a partner within its commercial agency department.
Youdan is an investment agency expert with more than 30 years of experience in the UK property investment market, with a historic focus in the Midlands, Yorkshire and North East regions.
He provides specialist knowledge and advice on investment sales and acquisitions, including forward funding developments and sale and leasebacks, to a client base of primarily property companies and institutional investors.
Based at Fisher German's Doncaster office, he will head the firm's investment agency offering across the country while overseeing commercial property investment across its national network of offices.
He said: "Fisher German has a wealth of property expertise and a broad client base as well as a fantastic reputation.
"It's an exciting time to be joining the firm and I am delighted to be part of the Doncaster team which has built a solid reputation for commercial sales and investments in Yorkshire, North Nottinghamshire and the surrounding areas.
"I hope to build on this activity and support the wider agency team in strengthening our offer to commercial clients and continuing to grow Fisher German's presence in the sector."
Mike Price, head of commercial agency at Fisher German, said: "Miles brings more than 30 years of commercial investment experience to the business and a great knowledge of the regional investment market.
"There are huge opportunities for growth in the sector, and Miles will provide the commercial agency team with a dedicated national investment presence to help capitalise on this.
"He will co-ordinate the provision of investment acquisition and disposal advice providing our clients with specialist skills. It is great to have him on board."
Fisher German managing partner, Andrew Bridge, added: "The expertise Miles brings is unrivalled and will open new avenues for our commercial teams in the investment market.
"I have no doubt his appointment will attract new opportunities into the business while providing existing clients with another valuable service."
:::
Face Facts Research agency, in Leeds, continues to grow, having expanded its in-house team and rewarded four staff with promotions.
Having welcomed Jaime Lamouri into the Account Management team, Rob Weston – formerly of PwC – is set to join the agency next week as a senior data executive to complement the established Data Team.
Face Facts is now looking for more market research professionals to join its client management team, and an account manager vacancy, or senior depending on experience, is live and being actively recruited for.
Joint owners, Julie Gaughan and Rachel Hoy said: "We knew we were on a growth trajectory, but we remained cautious coming out of lockdown and returning to working from the office more frequently.
"We had plans to expand the team but didn't realise extra roles would be needed so soon."
As COVID-19 restrictions were lifted the agency, based in Headingley, was able to welcome the return to face-to-face interviewing.
Face Facts Research specialises in qualitative recruitment, quantitative interviewing (store exits, in-store shopper intercepts, events, tourist attractions etc) and online quantitative research.