Northcoders COO reveals plans to improve nation's digital skills challenge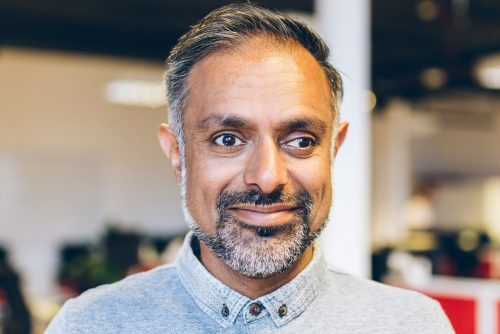 Northcoders, the Manchester and Leeds-based coding training provider which floated on the AIM market three months ago, revealed plans to expand the business through a professional services model.
The company, established by CEO Chris Hill in 2014 and supports people looking to switch careers through its coding bootcamps, has already helped 900 students graduate from its programme and will reach 1,000 people by the end of this year.
As part of its future growth ambitions, Northcoders is looking to work alongside businesses and boost their software capabilities with a blended team from Northcoders which will include graduates from its coding bootcamp.
Speaking at TheBusinessDesk's Disruptors North conference, Nothcoders COO Amul Batra said: "Most excitingly, we're going to build a professional services model whereby we provide our senior mentors along with our recently graduated  coders to businesses to prove that actually, with the right training and with the right selection at the very start, a lot of the work can be done using teams of Northcoders graduates.
"By putting in blended teams into businesses, we can provide the solution to the digital talent skills gap."
As part of the roll-out Northocoders plans to expand to other city regions including the Midlands and the North East.
He said: "We are continuing to help people transition to careers in technology and helping businesses solve those very complicated skills challenges that they're experiencing.
"So, we still have the bootcamps, and it's a big part of our business and part of the rollout is moving to other cities and other regions.
"The Department for Education has given us a huge amount of funding to help residents of more than half of the country who are looking to quickly build their skills in a specific area and fast-track into a new career.
"This will include opening a new hub in Birmingham and one in the North East very soon."
Batra also revealed why listing on the London Stock exchange was the right move for the company, which made its debut in July raising £3.5m in the process and being valued at more than £12m.
"Although we've always been a cash generative company, we knew we needed some capital behind it," he said.
Northcoders explored other alternatives including private equity, but Batra said those deals didn't suit the company's needs and long term vision.
"When we started exploring the alternative investment market, we could see that we could be more in control of our destiny. It offers great growth potentials for fast growing businesses, and we can go back to the market and ask for more money if we had a decent business case.
"We can – if we needed to – add companies to our group and acquire other businesses, it gives us the flexibility we need to grow."
Asked what advise he would give to other companies looking to disrupt and scale, Batra said sticking to a business mission is key.
"Be pure to your mission, have your mission statement and get it out there," he added.
"And when looking for investments, don't be afraid to turn things down."
--- The Disruptors North conference is a free one day event brought to you by TheBusinessDesk.com alongside headline sponsors Deloitte, Clarion, UKFast and Quba which set the challenge for businesses to pick a side and decide whether to be the disruptor or the disrupted.
The virtual conference is also being sponsored by Nexus, Curveblock, Stickyeyes, Northern Powerhouse Investment Fund, WeLink and Ribble Cycles. It showcased the businesses already leading the charge and innovating from the north and the next generation of entrepreneurs and companies that are aiming to transform the regional, national and global economy.