People: George F White; eviFile; and more
Land and property group, George F White, has made several key senior appointments following strong growth across the region.
The firm has appointed Matthew Bell as partner leading tax related advice in its Commercial team.
Bell brings with him a wealth of experience having worked in both regional and national firms and specialises in Capital Allowances and Fixed Asset analysis.
His appointment is part of the company's strategic growth plan which is further supported by the promotion of Craig Ross to equity partner and Caroline Horn to partner.
Both Ross and Horn have been instrumental in the growth of the firm in recent years with Ross driving the expansion of the firm's Planning department alongside fellow partner Richard Garland.
Horn, who works in the rural surveying team, plays a key role in developing George F White's land and property client portfolio across Yorkshire.
The firm is now recruiting for multiple roles, including positions in its planning and commercial teams.
Robyn Peat, managing partner, said: "Matthew's appointment is an exciting addition to the team offering a new service stream and providing further value to our clients.
"Further to this our current recruitment drive comes hot on the heels of strong profits and steady growth in clients wanting a wide range of our services from valuations and sales to planning, architectural, development and Farm business consultancy advice.
"Our success is testament to the commitment and skill set of our people who have worked tirelessly and determinedly despite the long-lasting challenges presented by Covid-19.
"Not only have they strengthened the business and the core services we offer but they have gone above and beyond for clients who have found themselves requiring new streams of advice and support during challenging times.
"We're focused on achievement from within and the promotions of Craig and Caroline alongside further promotions throughout the firm over the last few months highlights the rapid progress our employees make within a highly supportive and inclusive workplace.
"We're looking for a diverse range of people to join us with the kind of creativity, ambition and experience that will complement the existing team and their wide range of skills."
:::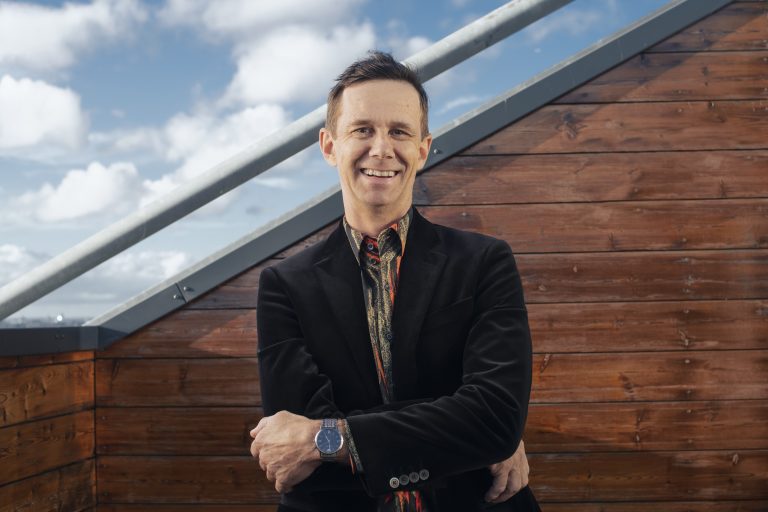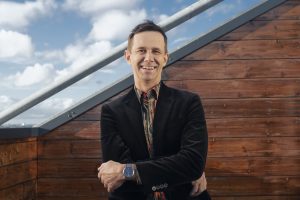 Yorkshire-headquartered construction and rail tech company, eviFile, has appointed Troy Mann as its new SaaS onboarding and implementation manager.
The independent SaaS firm – which counts the likes of Network Rail, SPL, United Utilities, and Drax among its roster – is reinventing field-data collection through a digital evidence platform which transforms how businesses capture, manage, and share project information.
Boasting a strong engineering background, Mann's new remit will ensure all users – from sole traders to international construction and rail giants – receive the same level of service, regardless of the brief.
Previously the UK business manager for CSSP Construction Software, he has supported some of the UK's major utilities providers' own cost modelling teams with their data capture and analysis software.
He has also led the technical department at a professional FM radio broadcaster – overseeing a four-fold increase in the coverage area through an extensive geographical expansion project.
Mann said: "I'm excited to combine my professional experience with a love for implementing apps that harness real-time GPS technology and the benefits it presents.
"Being able to operate with tech of this nature every single day is so rewarding – so much so, that it hardly feels right to call it 'work'!
"eviFile has won a number of new contracts in recent months, and it's important customers receive a quality solution first time, on time, and every time – particularly as we grow. It's my job to minimise disruption during the implementation phase."
Luke Allen, managing director of eviFile, added: "For any company to succeed – particularly in the SaaS world – the client must feel they are being listened to and understood, while not being disrupted in their day-to-day.
"It's a fine balance, and Troy's appointment will help us to bridge that gap – acting as a customer champion within our own team."
:::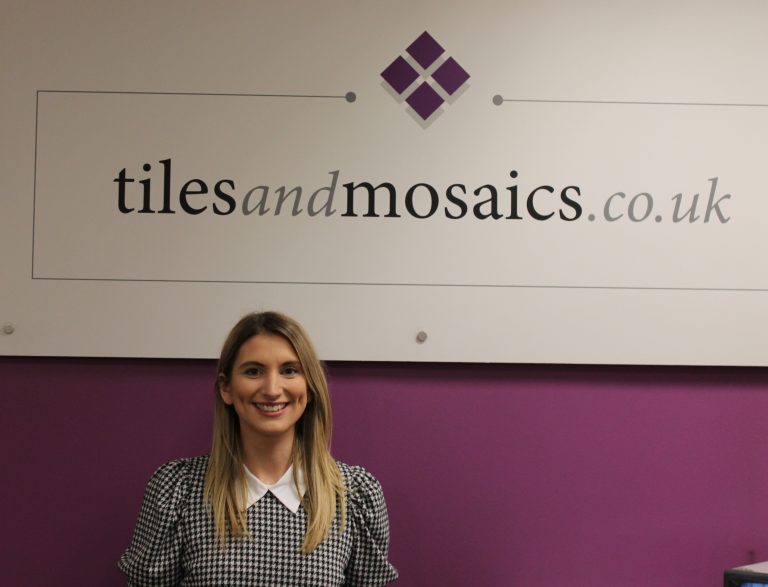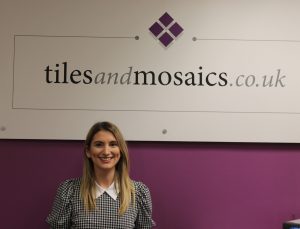 Tile specialist, Ceramique Internationale, has expanded its experienced team with the appointment of a new manager for its Leeds-based Tiles and Mosaics showroom.
Francesca Cornforth, 27, brings a wealth of experience to the team having previously worked as a design and sales consultant for a number of prominent ceramic tile brands. Most recently she was the assistant manager of Porcelanosa in Leeds.
At Tiles and Mosaics she will be responsible for the day to day running of the 4,500 sq ft showroom, providing advice and support to customers in person, online and over the phone.
She said: "This opportunity was too good for me to turn down. In my previous role I was selling one brand but now I have the opportunity to work with some of the biggest and best tile manufacturers from Italy, Spain and across Europe.
"I'm very much looking forward to helping our customers to source the perfect tiles for their projects."
Cameron Fraser, director of Ceramique Internationale, said: "Francesca is a fabulous addition to our team at Tiles and Mosaics.
"She has design flair and plenty of experience in the sector and we are sure she is going to be a great hit with our customers.
"The showroom has been busier than ever since re-opening post-pandemic and we're sure she will contribute to that continued success."
:::