Boys' clubs and men's networking still Impeding women's careers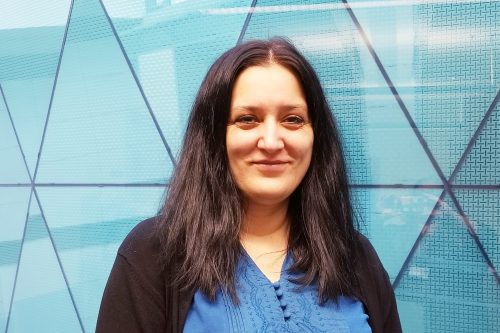 By Dr Martina Topić, reader at Leeds Business School, Leeds Beckett University
Research has been showing for decades that women lag behind men in career progression and face the pay gap, the glass ceiling and a lack of mentoring opportunities. My recent work based on interviews with women in communication industries in England has indicated that networking might be a barrier for women in some industries, such as advertising and public relations. As part of a new project, #WECAN (Women Empowered through Coaching and Networking), which is part-funded by the European Social Fund, I led a study analysing academic literature on women and networking from 1985 until 2021.
Since most of the academic research is based on studying practitioners, for example through interviews and focus groups, looking at academic literature to capture trends is a good way of getting a picture of industry trends as well as informing future research.
The study was based on findings, as reported in women and gender studies journals, and it showed that throughout four different decades, one theme remains constant, the pervasiveness of boy's clubs and men networking to get ahead whilst women are left behind. The problems identified do not just include women being excluded from networks and after-work events organised by men, but also highlight the lack of recognition for women's networks even when formed. Another issue is that there are simply not enough women at the higher levels of organisations to organise effective networking.
All of this impedes the progress of women and their ability to achieve their full potential. However, in those organisations where men would invite women to network, the problem also remains in social expectations of women to look after families, because of which many working mothers or women with caring responsibilities are left behind even if men are willing to give them a chance to participate in after-work activities.
However, the issue that these findings also open up is why do we need to network after work to get ahead? Why do we work so much? An answer lies in the history of the workplace, which I have been studying for years now. Historically, women stayed at home whilst men worked, which resulted in creating a competitive, individualistic and long hours culture. Even though women joined the workforce in major numbers during the 1950s and today form half or more of the workforce (depending on the industry) they lag behind, not just because of the way that organisations operate, but also because the social expectations imposed on women have never changed. Therefore, the way workplaces function needs to change before any meaningful progress happens.
However, not everything is so bleak. Some studies from the analysis showed that informal book clubs can have a positive effect on women progressing in their careers. In the absence of senior women to offer a hand to women lower on the career ladder and help them get ahead, women in some organisations networked through informal book clubs during lunch breaks or right after work, which helped them to support each other, form bonds and surpass the issue of networking long after working hours which clashes with family and caring obligations. This form of networking brings hope that women can find ways to network and go ahead if they engage in informal activities and support each other. Additionally, any form of in-work women networking can be beneficial, even if just a weekly coffee or a chat session, as this creates support groups, forms bonds and results in collaborations, brainstorming and also recommendations to each other.
The full report can be read via this link.
---
About #WECAN
Led by Leeds Beckett University, the three-year #WECAN (Women Empowered through Coaching and Networking) project aims to enhance the resilience and growth of small and medium-sized enterprises (SMEs) by building the leadership skills, capabilities and opportunities of women in the Leeds City Region. Find out more information about the scheme here .