People: 3M BIC; Fulcrum; Hydrock and more

X

Register for free to receive latest news stories direct to your inbox
Register
The 3M Buckley Innovation Centre (3M BIC) in Huddersfield has made significant changes to its senior leadership team, as well as recruited three new appointments and promoted two existing members of staff, as it further strengthens its technology, events and marketing teams.
Established in 2013 to provide business support, access to technology and bridge the gap between industry and academia, the 3M BIC recently promoted Janine Downs to technology manager and Emily Raleigh as marketing and communications manager. Both join CEO Sue Cooke and office manager Sally Connolly as members of the centre's leadership team.
Downs has been instrumental within the technology team for the last four years, initially involved in the planning, coordination and delivery of the Huddersfield Innovation and Incubation Project (HIIP) which brought £4m of technology investment to the centre for the benefit of local firms. Janine will oversee the design and technology team's projects, from product development to additive manufacture. Downs is also qualified in the use of the centre's Additive Manufacturing (AM) and X-ray CT facilities.
Raleigh started at the 3M BIC as PR consultant before it officially opened its doors in 2013 and has been providing PR and content creation ever since. With over 18 years' PR experience, she will now head up the marketing team to help boost brand awareness and interest in the centre's key services, including offices and labs, meeting space and technology for design, prototyping and product verification.
Georgina Kipling has also been promoted to business liaison officer from technical assessor. With over 25 years' experience in research and development within industry she will continue to be the 3M BIC's link to businesses from various sectors introducing them to the wide range of technologies and expertise within the centre.
Jordan Furness has been promoted to events and programme co-ordinator. Having started as a placement student from the University of Huddersfield in 2013 and recently completing an MA by Research focusing on technology adoption in SMEs and event engagement. Furness has played a key role in setting up the Sir George Buckley Leadership Centre earlier this year, as well as the launch of the Kirklees Top 100 Companies.
The 3M BIC also recently welcomed three new team members to reinforce its marketing, events and design & technology teams. Jane Turner is a placement student from the University of Huddersfield and joins as the new events and marketing assistant.
Anastasis Constanti joins as the 3M BIC's product designer, boasting a background in mechanical engineering and design expertise to reinforce the centre's product development and prototyping offering.
Cameron Thomas has also come on board as marketing assistant as the 3M BIC expands its marketing provision. Cameron will support marketing and communications manager, Emily, and marketing officer, Maisie Mountcastle, who is due to go on maternity leave at the end of the month.
Commenting on the new team structure, Cooke the CEO of the 3M BIC, said: "Both Janine and Emily bring a wealth of professional experience to the leadership team, and the recent promotions for Georgina and Jordan recognise the new responsibilities they have taken on as the work of the centre has evolved with exciting new projects.
"Introducing fresh talent to the marketing and design and technology teams also provides the opportunity to bring in new ideas and drive forward change. I'm really looking forward to what the future holds for the 3M BIC as we ramp up our marketing and event efforts and maximise the technology services we have on offer for business across the region at the 3M BIC."
:::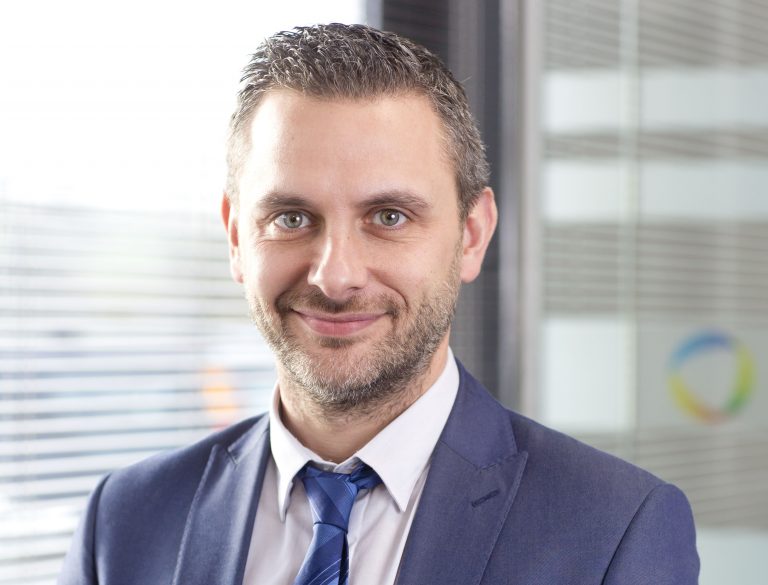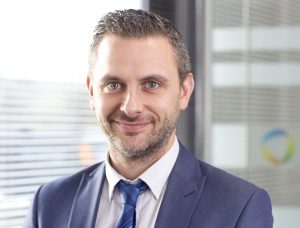 Fulcrum, the Sheffield-based multi-utility infrastructure and services provider, is strengthening the expertise within its smart metering team with the promotion of Matt Thomas to the newly created position of operations director for smart metering.
A highly experienced multi-utility professional, Thomas joined Fulcrum four years ago as head of asset management, overseeing the management of the gas and electricity infrastructure assets the company owns and maintains.
He progressed to become asset director, taking on overall responsibility for this area of the business and its team in 2020, before taking on this new role in Fulcrum's expanding smart meter business.
The role has been created to expand the capabilities within the management of its meter points portfolio. Thomas will work closely alongside director of smart metering, Tim Houtby, who will focus on the continued growth of the division.
Terry Dugdale, Fulcrum CEO, said: "Smart Metering is becoming an increasingly important part of our business and by promoting Matt into this new position we are able to quickly increase the skills and expertise within the team. We are always keen to provide opportunities for our high performing staff to progress within the business and Matt demonstrates the progression that can be made at Fulcrum."
::::
A leading engineering, energy and sustainability consultancy, Hydrock has appointed Ryan Mullin as director of building performance engineering services.
The company has recently relocated its regional office to the commercial district of Leeds city centre, and its from this new base which Ryan Mullin be leading building services design and environmental consultancy to an expanding local client base.
He joins from FHP, where was regional director in its Leeds office working with clients across the UK.
John McElwee, executive director at Hydrock, said: "Ryan is young, dynamic and, most importantly, a technically gifted mechanical engineer. We are delighted to bring him onboard and he'll unquestionably prove a great fit for us and our clients across the region."
::::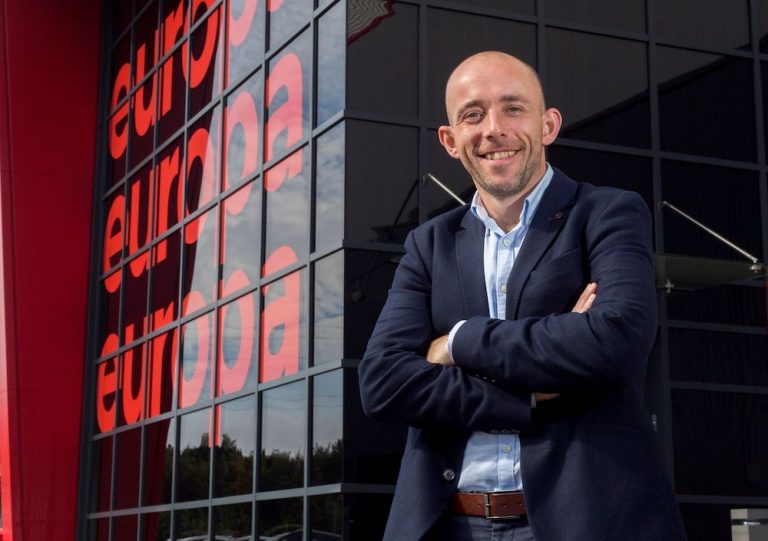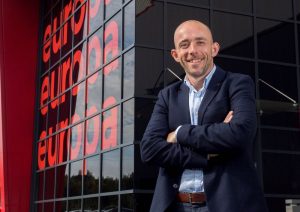 Pioneering logistics operator Europa Worldwide Group has appointed a new Sheffield based branch network and sales director whose ambition is to grow the national firm's European Road freight division – Europa Road.
Adrian Redmile is based mainly at Europa's Sheffield branch which was opened in 2018, as part of the company's strategic growth plan, expanding its northern network and ensuring it had a presence in all UK regions.
With 15 years experience in transport and logistics Redmile is now responsible for sales at Europa Road – the company's road freight services offering including import and export across Europe.
Redmile now leads a team of over 200 at 13 local branches including sites in Sheffield, and Leeds and his ambition is to increase the head count on the sales team by next spring.
Andrew Baxter, chief executive officer at Europa Worldwide Group, added. "I'm delighted to welcome Adrian to the Europa Board and pleased that we can recognise talent within the business with this promotion. It's a dynamic time in transport and logistics and I am excited about the accelerated growth predicted at Europa Road."