People: Wake Smith Solicitors; Legal Studio Solicitors; KPMG; and more
X

Register for free to receive latest news stories direct to your inbox
Register
Sheffield law firm, Wake Smith Solicitors, has appointed Colleen Dooney and Kelly Pashley-Handford to director level.
Dooney joined Wake Smith as an associate within the firm's private client team in February this year.
Since then her technical knowledge has impressed and helped clients with estate administration, Inheritance Tax Planning and Wills and Powers of Attorney matters, and she has also assisted head of department Suzanne Porter with the team.
Pashley-Handford has led on all aspects of HR at Wake Smith since January 2019 including managing recruitment and selection processes; facilitating training and development and continuously reviewing and improving HR practices as HR manager, including supporting the firm's stance of being fully operational throughout the pandemic.
Dooney said: "I am delighted to be taking the next step in my career and with a firm, I feel, is the right fit for me.
"What I love about Wake Smith is the company's ethos and culture and the team here. We all pull together and support each other. I am looking forward to the challenges that becoming a Director at Wake Smith will bring."
Pashley-Handford added: "The last 18 months has been a challenging, yet progressive time for HR and it's been a privilege to work with the team here at Wake Smith to navigate the challenges.
"Workplace culture and employee engagement has been particularly important during this time and we are fortunate to have such cohesive, dedicated teams. I look forward to building on all the positive changes we've implemented."
Chairman John Baddeley said: "Colleen and Kelly's appointment to director level demonstrates our intent to reward our highest performers."
:::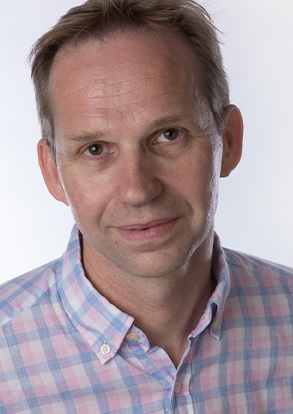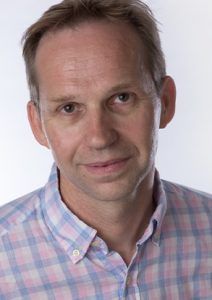 Legal Studio Solicitors, in Leeds, has confirmed Steve Haggett as its latest new consultant.
Haggett is a private client lawyer with over 25 years' industry experience and is a full member of the Society of Trust & Estate Practitioners (STEP).
Prior to joining Legal Studio he headed both the Trust & Tax Team for a Top 100 law firm before setting up his own firm with his wife.
His work regularly covers a wide range of issues that include Wills, Lasting Powers of Attorney, both estate and trust administration, along with associated financial and tax planning.
He is regularly asked to act as both professional executor and trustee and is frequently asked to represent clients with complex inheritance tax, capital gains tax, pre-owned asset and other tax issues requiring management.
Haggett's specialisms include advising individuals to ensure any bespoke tax and estate planning is both robust and flexible to achieve long term family protection and wealth preservation.
He joins Clare Young and Malcolm Emery at Legal Studio further strengthening the growing private client team.
:::
KPMG UK has welcomed 66 new graduates and apprentices to its Leeds office as it looks to build on its strong presence in Yorkshire and the Humber.
The 66 new starters are made up of 17 apprentices and 49 graduates, all of whom joined the firm in autumn 2021.
The latest KPMG recruits will be working across its audit, tax and consulting practices.
Euan West, Leeds office senior partner at KPMG UK, said: "Graduates and apprentices are at the core of our business, so I'm pleased to be welcoming the latest cohort to our Leeds office as we look to build on our strong presence in this fantastic city and support our clients, who range from the region's fastest growing scale-up businesses through to some of the largest listed PLCs in the region.
"Graduates and apprentices are not only the future of our firm, but they provide new ideas and ways of solving problems that mean we can continue providing the very best service to our clients.
"It is great to see so many young people keen to join our office in Leeds and is a testament to the city's pull – it's a great place to live and work.
"As more and more companies, and the Government, are moving out of London and into cities like Leeds, it is proving to people that you don't have to be in London to have a well-paid, rewarding career – we offer them right here, on our doorstep."
Across the UK, nearly 1,200 graduates and apprentices have joined KPMG in autumn 2021.
:::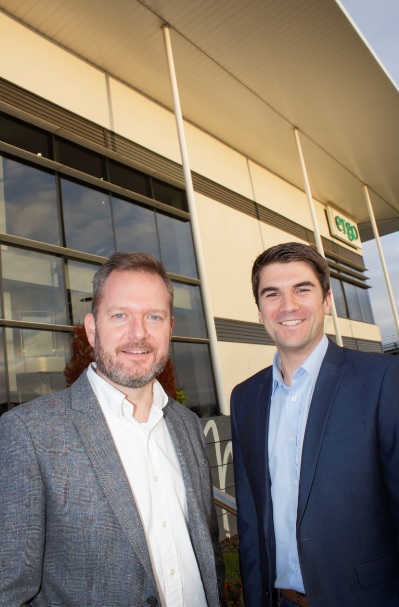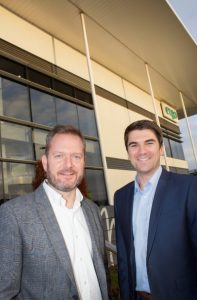 Hull-based Electric Vehicle (EV) charging company VOLLT, has strengthened its leadership team with two new key appointments in sales and marketing.
Sean Ball joins as a director of marketing. With significant experience in building and scaling demand generation strategies for both start ups and enterprise brands, he will be focusing on growing the company's brand awareness and inbound enquiries.
Mark Dickinson joins as head of sales. He has over 25 years of experience in the motor industry and will be leading VOLLT's sales strategy as the company looks to grow market share in the EV charging sector.
Ball said: "The number of EVs in the UK has skyrocketed in recent months, and this trend is only set to continue.
"I'm thrilled to be joining this fast growing company and looking forward to helping businesses understand how they can monetise EV chargers."
Dickinson added: "Many organisations are interested in investing in workplace EV chargers, but are unsure of how to do it and the potential ROI it can deliver.
"VOLLT will be looking to help business leaders understand in plain English how much they can generate and how they can utilise grant funding to offset initial cost."