People: RWO; Xpand; Enjoy Digital; and more
X

Register for free to receive latest news stories direct to your inbox
Register
Leeds civil and structural engineers RWO has made a senior appointment as it continues to develop and grow its regional and national operations.
Rik Binnersley, who is a RoSPA approved road safety auditor, joins as a principal civil engineer bringing almost 25 years' experience in residential, commercial and highways work to the role.
He will focus on providing design services and advice to RWO's regional and national house builders, commercial contractors and developers.
The appointment comes as RWO has continued to maintain a strong performance in construction and development sectors that have experienced considerable transition in the last 12 months, which has driven increased levels of demand for civil and structural engineering expertise and services.
Currently employing 30 people and targeting revenues in excess of £2.5m in the next six months, the company's current clients include Yorkshire-based industrial construction companies Potter Space, ESH and Lindum, and housebuilders Harron Homes and Gleeson Homes.
Andrew Fairburn, director and head of the firm's Leeds office, said: "As we look to secure continued growth and recruit additional expertise to support our expanding client base, investment in talented people remains the linchpin of providing top quality advice to regional and an expanding portfolio of national clients."
Binnersley added: "It's an exciting time for RWO and the wider engineering sector and I very much look forward to working closely with the team to continue to develop the business.
"I also look forward to supporting our clients and helping them to grow their own operations and secure project development requirements."
:::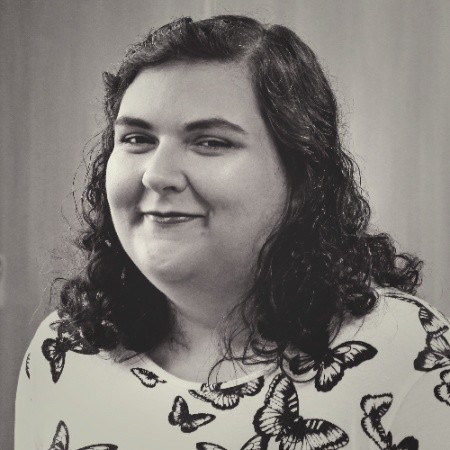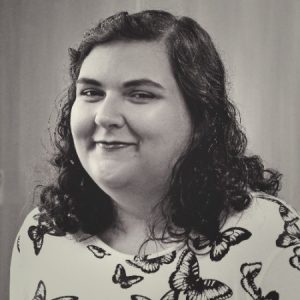 Digital marketing agency Xpand has added to its offering of sector specific marketing strategy with the appointment of an experienced manufacturing industry marketer.
The Saltaire-based agency, which has significantly increased its construction and manufacturing portfolio over the last five years, has appointed Amy Williamson as its new digital marketing executive.
Williamson, 32, a creative writing and English literature graduate, joins the firm following a three-year period working as a marketing manager at structural external wall insulation manufacturer, Structherm.
During this period, she managed all company marketing, including the firm's rebrand, maintenance of the website, social media strategy and implementation, advert copy, and blog writing.
Prior to her role at Structherm, she was a successful freelance writer and editor for over three years, which saw her write web copy, blog posts and online articles for sector specific clients and outlets.
In addition, she also supported road safety charity Brake with its professional engagement for two years.
This included online and face-to-face event marketing, email marketing, and social media marketing.
As digital marketing executive at Xpand, she will use her knowledge and experience to support the creation of sector specific client marketing strategies, as well as shaping the agency's own social media marketing to be more reflective of its creative work in manufacturing and construction.
Williamson said: "Working brand-side is brilliant but being able to move to agency-side and do what I love whilst also making an impact feels brilliant.
"Writing and telling a company's story is something that really fuels me and getting the chance to do so at Xpand is something I am so pleased I have the chance to do.
"The entire team oozes positivity and it's a massive boost to be a part of a team like that."
Founder of Xpand, Jag Panesar, said: "Amy has already cemented herself as a great addition to the Xpand team and an integral part of our future direction.
"It's always been clear right from the interview stage that she's passionate about our industry, and that has shown both in the results she achieves and her settling in with the rest of the team.
"Our industry has been struggling with recruitment, so we feel genuinely lucky to have attracted a talented marketer like Amy during these times.
"I can't wait to see how Amy helps to shape our marketing strategy for the future as we continue to expand within the manufacturing and construction sectors."
:::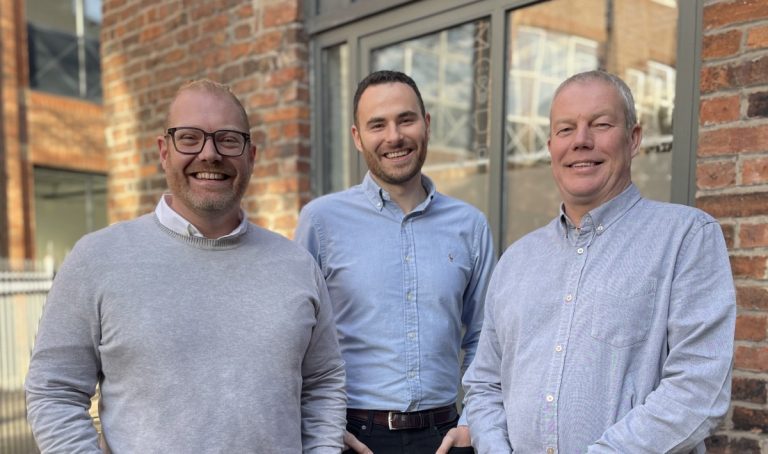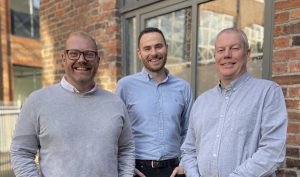 Leeds-based digital marketing agency, Enjoy Digital, has a new managing director, with Alex Ellis joining its team.
The appointment has also brought changes for the current board members. Previous MD, Chris Jackson, moves into a new role as chief executive officer and Enjoy Digital's co-owner Andy Hey, is now the company's chief operating officer.
Jackson said: "Bringing Alex on board will give us a renewed focus on our growth plans.
"Our new senior leadership team is in place to achieve our vision and growth targets via delivering key initiatives needed to propel our business forward."
Ellis arrives with more than 10 years of experience, having most recently held the position of COO at Woven Agency. He has also held board & SLT-level roles at HOME and Delete (now Unrvld).
As managing director at Delete, he was instrumental in building a team of 150 across four locations worldwide, working with global clients including; The Open, Royal Canin, the FA, and Specsavers and quadrupling the agency's gross profit within three years.
Ellis said: "Enjoy Digital's vision promises to take the business further by focusing on what they do best – creating long-term collaborative partnerships to deliver inspiring digital experiences.
"My focus has always been on building relationships and then providing the direction, support and experience for those people, teams and organisations to reach their full potential.
"It's this compatibility that made me sure I could help lead Enjoy Digital to further growth and success."
:::
Software consultancy Scott Logic, which has a base in central Leeds, has made three new senior hires to strengthen its leadership team, as the company readies itself for the next phase of its growth.
It has employed Chris Ferguson as managing director, Myra Cooke as chief talent officer and Ed Gill as chief commercial officer.
The firm's expanded executive team will focus on commercial strategy and business development, technical leadership and innovation, service delivery excellence and accelerated talent development.
These will work to support the company's UK-wide services offices to provide specialisation, efficiency, speed and clarity; all hallmarks of fast-growth organisations.
Stephen Foreshew-Cain, CEO, said: "We have great ambitions for the company that include but go way beyond financial growth.
"We want to make a difference through our work, creating opportunity and sustainable prosperity through technical innovation – for our clients, for our communities, and for society at large.
"Our new structure gives us a better platform to be more progressive in our work, and our three new hires – along with the existing executive team – are among the best in the business. They will all help drive us forward to reach our goals."
Scott Logic employs more than 300 people. It works with organisations such as the Scottish Government, EDF Trading and Newcastle Building Society, providing technology services including architecture and technical strategy, bespoke software development and data engineering.
Ferguson joins from the UK's Government Digital Service (GDS), where he was one of the original senior management team that built the organisation from 2011 onwards.
He has had a distinguished career as a senior civil servant and his extensive experience delivering complex citizen-facing services makes him the perfect fit for Scott Logic's new Services function, with a crucial focus on delivering services effectively to clients.
Cooke has worked for Virgin Atlantic and Nuffield Health and brings vast expertise in designing and delivering exceptional short- and long-term people strategies in values-led organisations.
Gill arrives from UnitedLex, a $500m company where he was chief commercial officer focused on selling to Fortune 500 companies. He will lead Scott Logic's new Business Development function.