On the road to becoming the biggest men's formal wear business in the UK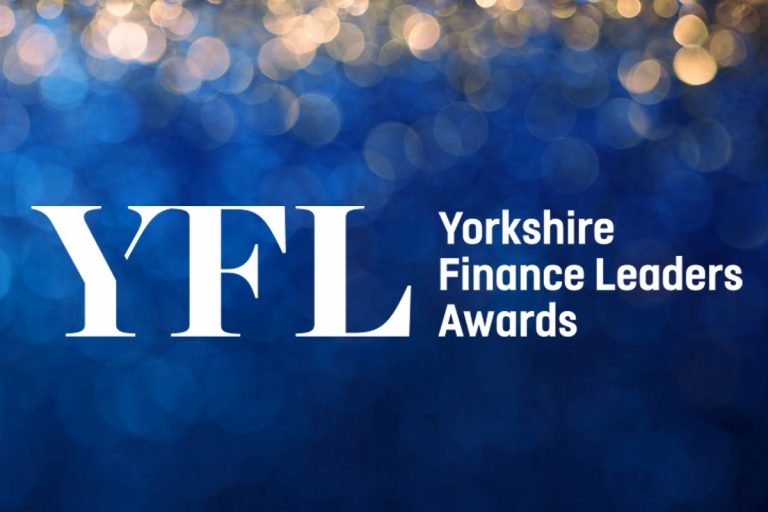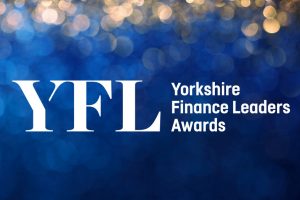 In the wake of what has been a transformative year and a recent win of Outstanding Yorkshire Finance Leader at the Yorkshire Finance Leaders awards 2021, TheBusinessDesk.com caught up with Nick Scott, chief operating financial officer at Baird Group.
Sitting down in the group's new office at Thorpe Park Leeds – which features a main open plan office area flanked by rooms that are focused on the men's fashion giant's multiple brands including Ted Baker and Ben Sherman – it's hard to imagine that when Scott joined the business as he puts it, it was facing some serious challenges.
"I joined the business coming up to four years ago and the challenges then were around cash flow – which isn't surprising for a CFO to come in and cash be their biggest challenge."
However perhaps less common he explains is that shortly after joining House of Fraser, Baird Group's second biggest customer at the time, went into administration.
The effect of that loss, "it took us for around half a million pounds", Scott states.
At the time the business was predominantly focused on concessions whether that be in House of Fraser or the company's largest customer, Debenhams and others such as Beales and Boundary Mill.
Having this conversation at the end of 2021, it's clear how risky that strategy could have been and it makes what Scott did next even more critical.
"With House of Fraser having gone into administration and having reviewed the historical financials for Debenhams, my view was it would end up going the same way as House of Fraser.
"So we called in the team from KPMG and they helped us do a full review of our business, Debenhams business and what our options were.
"The output of that three years ago was probably Debenhams will probably do a CVA that may not be successful and therefore it will probably go into administration. And the administration could either be successful or it could go into liquidation."
Knowing now that by the middle of May 2021 all 124 Debenhams stores would be closed for good after Boohoo purchased the rights to the retailer's brand and website, it's clear that the conversation and project with KPMG was critical.
However, despite avoiding a similar situation to when House of Fraser went into administration, thanks Scott says to a plan that saw the business renegotiate all its concession agreements significantly improving payment terms, exit some of its concessions, and only buy stock with its own brand rather than Debenhams branded product, the business still faced challenges.
Scott admits that throughout the process of preparing for what in hindsight seems the inevitable fall of Debenhams, Baird Group also worked to actively build its other avenues to market.
"We were probably five years behind the market in terms of investment in e-commerce activity, so we brought in a e-com director and over the last few years have built a full team.
"Alongside our e-commerce activity, we also appointed Savills as our property agents and started to look at full price stores for Suits Direct and Ben Sherman as well as another big brand which we could lend our expertise to."
That big brand turned in to Ted Baker, with conversations starting between the businesses in 2019.
Fast forward to 2020 and the pandemic hitting all sectors Scott notes he remembers running cash flow forecasts on 13 March.
"I ran the scenarios, worst case being we go in to full lockdown – which was a bizarre thought in itself – and that period lasting about six weeks."
He smiles as he explains for a business like Baird which gets £2m of cash per week that is £12m of cash gone from the business – the profits he explains were "immaterial it was all about cash".
Like many, Baird Group utilised furlough which Scott notes was a "lifesaver" but then Debenhams went!
"Sometimes events like the collapse of Debenhams are bittersweet. You don't really want it to happen because it's so fundamental to your business, but it's also a big weight lifted off your shoulders as well."
It was however this moment that proved pivotal to Baird Group's future. Alongside the challenge of the fall of Debenhams – at the time the group had over 300 staff working for them in concessions within the department store – it was also racking up creditors and under stress, being regularly asked when it would pay rent on stores that were shut.
In addition Scott admits there were legacy issues in the business, which together meant the "balance sheet worth for the business was a negative" making it a liability not an asset.
It is now that we reach the period where metamorphosis occurred.
"Having called in KPMG to assess our options, we decided we would go with a CVA."
Scott however is clear that he and the business wanted what he describes as a "proper CVA" not what is traditionally done in the retail sector where loss making stores are closed, rents restructured and moved on and that's the only change in the business.
He continues: "We did those things, we closed loss making stores, we did renegotiate rents but we also analysed+ all of our creditors classing them as critical and non- critical. All the staff that worked in Debenhams concessions were made redundant and their payments went into the lifeboat scheme. We also closed a huge warehouse in Goole"
The warehouse closure is actually a perfect measure of the transformation of the business, Scott notes when he joined in 2017 the business carried £30m of stock costs and by the time the pandemic hit this had been reduced to £18m – so the extra warehouse space was surplus to requirements.
Scott's clear that all of this activity wasn't done from afar, "We spoke to virtually every creditor, every landlord, [and] we didn't shy away from anything, we had really difficult conversations with everybody to explain why we were doing it and what the benefit was."
With 90% of creditors voting in favour of the CVA it was successful and it was from this chrysalis which a new invigorated business came forward.
Scott notes: "Just before the CVA it was announced we would have the formal wear licence for Ted Baker – meaning the Leeds-based firm would design, manufacture and distribute all Ted Baker men's formal wear globally with the exception of North America.
"That deal coupled with the growth in our e-commerce activity pretty much covered the lost revenue and Debenhams."
It is at this point the story of the challenging retail sector is transformed as while other retailers failed, Baird Group's Suits Direct offer and other brands began to grow. Scott says they spotted an opportunity in the empty units in prime retail spots which the likes of Oasis and Karen Millen had run, which historically the business couldn't make "stack up" due to lease requirements etc, but now could.
"We took our first Suit Direct full price unit in Birmingham on New Street right next to Apple. It was an ex Oasis store with beautiful flooring, excellent lights, all we had to do really was decorate it, put our sign above the door and bring in our stock – of which we had plenty in the warehouse."
This test he goes on "worked really, really well". Sales were good and it provided a proof of concept.
This initial test meant that in lockdown two, three etc the business kept looking for more and more stores.
"Over the last year", Scott explains with a smile, "we've been opening stores at a rate of one every other week."
Not only this the business has also relocated its headquarters from a historic building in the centre of Leeds which had been its home for over a quarter of a century, to the beautifully space at Thorpe Park.
He explains that over his tenure to date, the team has changed the shape of the business and the business model.
"When I joined we had a small influence on the biggest part of our business – Debenhams and House of Fraser – and we could only influence their results. Now having our own stores, we don't influence we have got absolute control of them, we can turn on a dime and make changes. Everything is in our control and that's the big one for me."
As the conversation comes to a close we have to look forward, so what of the future? The award-winning finance leader smiles when talking about ambitions.
"It's been an interesting time. I think the future for this business is really, really bright. We've got Ted Baker, a real anchor brand in the new Suit Direct high street stores. Add to that the other brands that we own such as Alexander of England which has a royal warrant, Racing Green, Antique Rogue etc. we have suits for every guy and every occasion.
"I think over the next three years there's three things. We're going to be continuing to open more stores – I'd like to have at least 100 Suit Direct store out there in three years' time We're going to continue to drive the e-commerce side of our business and the third peg on the stool will be continuing our Off Price Products lines for the likes of TK Maxx on a global level.
"Together that should make us the biggest men's formal wear business in the UK, hands down!"
As we end however Scott is keen to emphasise that none of the journey which Baird has been on would have been possible if the team had tried to go it alone.
"We rely heavily on the professional services sector for support", as he notes his thanks to Savills, Walker Morris and KPMG all of which have played a part in turning the business back from a liability into an asset and one that is focused on conquering men's formal wear one suit jacket at a time.
What's clear from speaking to Scott and what led to the judges to name him the Outstanding Yorkshire Finance Leader was the fact that his role demonstrated the commercial importance to an organisation of having a strong financial leader.
Scott's work within Baird Group has gone beyond that of a purely functional role, something he knows as he notes he's taken an active role in supporting the growth plans for the business and increasing brand awareness.
"I know that CFOs probably wouldn't and shouldn't do things like this, but because we'd signed a new 10-year lease on our warehouse in Hartlepool and because we'd been there in reality since 1945, I wanted to engage with the community and do something with them.
"So couple that with wanting to also raise awareness of Suit Direct and my love of football, I fired an email to Hartlepool Football Club as I saw similarities as the club has had its troubles but is on a great trajectory much like our business has had challenges but is rising from them."
This email led a couple of weeks later to a meeting which ended with the club and Suit Direct signing a deal to name the stadium the Suit Direct Stadium which launched recently.
Whatever is next for Baird Group, it's clear that Scott and the leadership team have plenty of ambition and it'll be fantastic to follow their journey!