People: Lambert Smith Hampton; Hortor; Red Diamond Recruitment; and more
Commercial property consultancy, Lambert Smith Hampton (LSH), has expanded its Planning, Development & Regeneration (PDR) arm with the appointment of Alex Roberts into its Leeds office.
Roberts joins LSH as a director and will oversee the company's PDR operations across Yorkshire and the North East.
Alongside this, he will also be responsible for providing expert advice to both public and private sector clients on a range of planning issues around housing, employment and infrastructure to support Local Plan preparation, strategic site promotion and planning applications.
He said: "I am delighted to have joined LSH at an exciting period of growth for both the firm and the Planning, Development & Regeneration team."
National head of planning, development & regeneration, Dr Steven Norris, said: "We are delighted to welcome Alex to the team as we expand our operations and develop our service offering across the country with his arrival.
"We are committed to working with the most talented individuals in the sector and the appointment of Alex is testament to that.
"I look forward to working with him to continue to grow our team across Yorkshire and the North East."
:::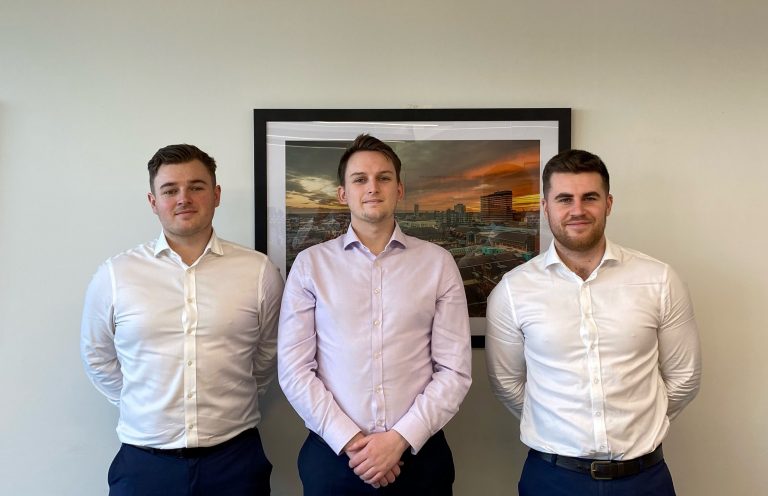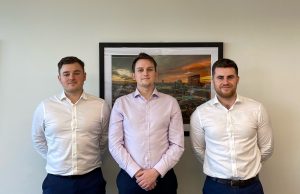 Global resourcing and managed service consultancy, Hortor, has promoted three colleagues to support its strategic three-year business plan.
Formerly strategic development managers, Gabriel Field and Connor McCarter, will take positions as divisional manager, energy and industrial; and divisional manager, IT respectively.
Meanwhile, Fletcher Coutts will move from his role as strategic development assistant to strategic development manager within the energy division at the company.
Field will head the Energy and Industrial markets globally, managing consultants working across a range of geographies and within the technologies in those markets.
He said: "This represents the next step in my career progression with the business, having proven that I can consistently meet and exceed the targets I am given.
"I am looking forward to managing others within the team and supporting their development, while also building my own professional skills."
McCarter's new role will see him increase Hortor's IT operations across permanent and contract recruitment. It will also allow the business to build a team of specialist consultants that specialise in niche verticals.
He said: "This promotion shows a real faith in my abilities as a consultant and is a great opportunity to take the next step in my career. The trust and belief in me from the team is really motivating and I am confident I can deliver and work towards meeting the ambitions we have as a business."
Thanks to his new position as strategic development manager, Coutts will take on more responsibility and have greater independence when working with clients and candidates alike.
He said: "This promotion shows a real appreciation for all of the hard work I have put in and sets out a clear plan moving into the future. I am really looking forward to pushing myself and embracing situations I haven't experienced before."
Director of global recruitment at Leeds-based Hortor, Nicholas Rowlands-Ridley, added: "Starting the New Year with three promotions is great.
"The culture here at Hortor is to support the career progression of our colleagues and to reward accordingly. These promotions are just the start as we set out on a year that we know will deliver great results for our business and our team."
:::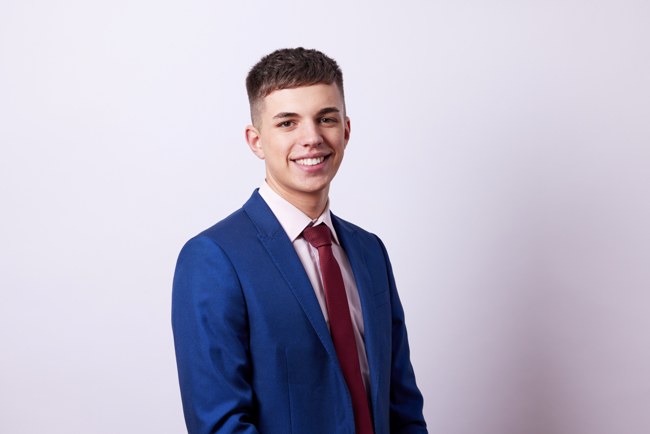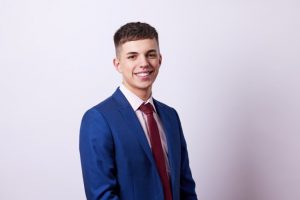 One of Huddersfield's newest recruitment agencies has appointed a recruitment resourcer to support its growing clients.
Red Diamond Recruitment – sister company to Red Diamond Headhunters – was launched in May 2021 by founders Emma and Simon Robinson, after seeing a mounting demand for traditional recruitment services within its existing client base.
The pair decided the time was right to launch a new arm of the business to support the UK's jobs market, which has 1.1million vacancies.
Charlie Jacobs now arrives at Red Diamond Recruitment to assist the team's recruiters by identifying skills that match vacancies, whilst sourcing and selecting candidates.
He joins the team headed by general manager, Carol Mosby, who has 20 years' experience in recruitment.
Mosby said: "We are determined to do our bit for the economy by placing quality candidates in the roles we are recruiting for our clients.
"Even as a small but growing team, we work with multi-billion-pound, global companies and we're seeing first-hand the positive strides the UK is making towards fiscal recovery.
"The job market is a good indication of the strength of the economy. As it stands, unemployment is barely above its pre-pandemic rate, even after the end of the Government's furlough scheme."
Jacobs said: "I am pleased to have the opportunity to join a forward-thinking, entrepreneurial company – I cannot wait to learn and progress in my role at Red Diamond Recruitment."
Emma Robinson added: "Charlie is just starting out in his career with us, but we are passionate about training our junior staff up to senior level whilst enriching the recruitment industry, and we look forward to him being part of the team for years to come."
:::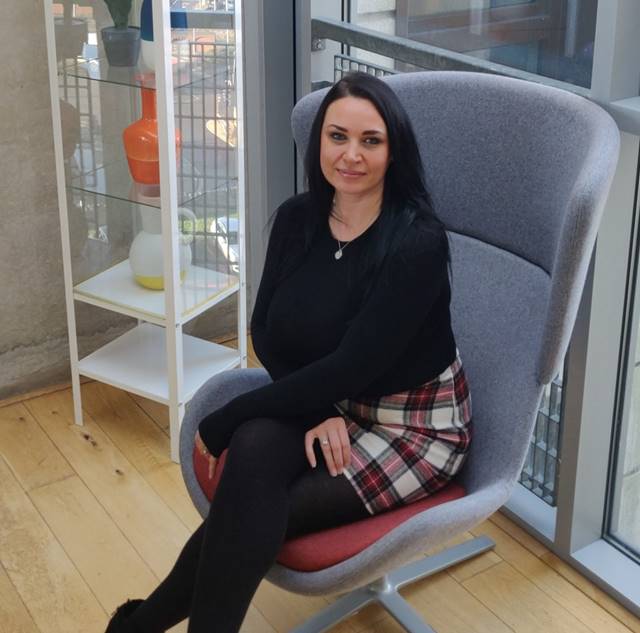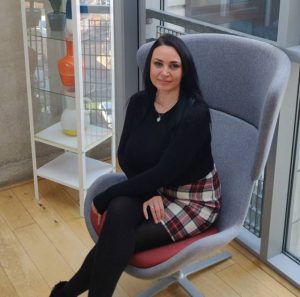 Barnsley-based digital marketing agency, Bigfoot Digital, has appointed Lizzie Lewington as managing director of SEO operations.
This is part of a company restructure where Lewington will lead and oversee all aspects of SEO, content, and digital PR operations.
She has been promoted to the position of managing director, from her current role as head of SEO at the agency.
She said: "Implementing large agency processes and strategy across accounts at a small agency has been a fantastic experience so far.
"With further autonomy over the SEO processes of our agency, I'm looking forward to continuing the delivery of efficient and results-focused strategy for current clients and new business."
The agency serves businesses local to South Yorkshire, as well as national groups and London based companies.
Under Lewington's guidance, the SEO arm of the agency has acquired major new business wins including a recent appointment as YESSS Electrical's digital marketing agency.
Mark Woodcock, the CEO of Bigfoot Digital, said: "The processes that Lizzie has developed over years of leading SEO teams have been vital to the agency's success these past six months.
"With this restructure, I'm really looking forward to seeing Lizzie build on the wins we've had, and continue to grow the SEO team with her experience leading large SEO departments."