The disruptors looking to support young people's mental health
The rise of virtual and extended reality is evident, the creation of fully realised virtual worlds and experienced has moved from the world of the holodeck in Star Trek, to the living room of millions of houses world-wide as video game developers approach the medium as the latest opportunity for emersion.
However, what other opportunities does the technology? Well for one Leeds-based business, AnotherSpaceVR, it has created a way to engage with young people that can help address disruptive behaviour and as a result have a positive impact both on the individual but the education system.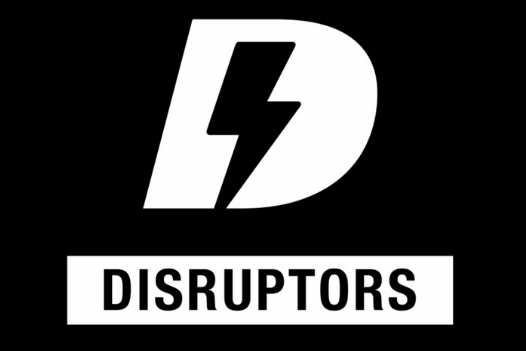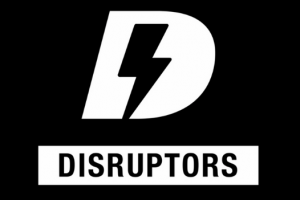 The company, which is TheBusinessDesk.com's Disruptor for January 2022 – a new series of features focused on business that are looking to transform their industry, the economy or provide a solution to a problem – was founded in 2018 by Sophie Walshe and Michael Kirk who had previously worked together at Peoples Holdings before moving to Solutionpath.
The pair sat down with TheBusinessDesk.com in Leeds city centre to talk about their journey to date and ambitions for the business moving forward.
The first thing that is striking about the co-founders is the camaraderie which exists with Walshe referring to Kirk as being a rare individual.
"Mike is like rocking horse s*** because he can build anything in any platform but also can actually have a conversation and make it understandable to a lay person like me."
She continued explaining that the pair who found themselves at a cross roads when their then employer went "belly up" and after moving to a new company they decided to try and do something for themselves.
"I think that it's always best to build something around passion and dive and I guess I was a bit of an all-rounder, but I loved the experience of growing a business from literally four people to a company with 200 staff and a high turnover.
"So, with Mike's technical ability and my business desire, we started looking at the VR space and what the opportunities might me – and we had a few different ideas.
"We started looking into mental health because obviously it's such a key thing and it's definitely something I've struggled with at points. We then went to Leeds University and ended up working with a psychology professor called Siobhan Hugh-Jones who is experienced in interventions in schools."
It's at this point you can see the birth of AnotherSpaceVR. Together with Hugh-Jones the pair began to explore ways that VR could be used within schools, leading to an application to the Medical Research Council for its Discovery Fund which would look to cover the research while Kirk was building the technology.
Throughout the creation process, the founders were keen to involve key users including clinicians, academics, schools and young people and it has been an iterative process.
The latest version of the technology enables users to immerse themselves through both the visual and audio interaction in an experience which has been designed to trigger psychological responses (see the video below) and feedback has been fantastic!
Using just a VR headset – nothing external is required – the users are able to enter a virtual world that uses low poly graphics and offers easy navigation to provide a variety of sessions based around mindfulness based cognitive therapy and includes both structured courses and what are described as "quick calm down" options.
Walshe explains it's not just feedback from the schools about how it is helping pupils with their behaviour but also freeing up resources within the school, but also from students who are able to use the system to support their development.
However, in 2021 the business began to roll the product out into schools and is currently in seven schools and one further education college with an ambition of working with all 1400 alternative provision schools in the UK and also targeting the 5,500 mainstream secondary schools and 240 colleges in the country.
But for Walshe and Kirk the opportunities go beyond that.
"We've got lots of different avenues that we can take the core technology. So at the moment what we do is supply the hardware and software into schools, because it's a technology that they don't have. However, our aim is to become a platform agnostic solution provider which would enable us to enter lots of different markets whether that's corporates or even households."
She does note however that unlike the education sector the corporate market and home market already have "lots of people playing in that space"
Kirk is also feverishly working on the technology to translate what exists now into a multi device model which can be adapted for everything including mobile led VR such as Google Cardboard etc.
Walshe continues: "The idea is that we've started in education really because there was a need but the work and the product are underpinned by psychological frameworks."
It's the latter point which is proving critical to the business which is now looking at projects with NHS trusts, one project is already underway in the South but the hope is that they can replicate this nationally. Although the founder smiles as she says "it's a really long timeframe" when working with the health service and as a result they're letting it "bubble away in the background" while focusing on what they see as their primary sector.
"We'll focus on our core market now so we can drive investment which we can then leverage to expand into new markets as we don't want to diversify too fast and too quickly and that lead to a disaster."
In terms of investment the business has recently appointed a broker as the founders felt that it would be best to have someone else manage the process of securing future funding.
Kirk notes that he thinks there's still a slight reticence in the north at least if not in the whole of the UK when it comes to the VR market.
He said: "In America you're seeing huge investments going into VR and in particular projects around healthcare, with investors happy to put in money and let the company grow, get the right staff at the right time. Whereas over here it seems to be a bit more of a 'I want you to have a traditional product which I can already understand and a customer base which you're already selling to.'"
Talking of the US the two reveal they have ambitions for the US market but are clear that the prime focus is on ensuring the product can deliver the results they want it to and that it has buy in from the UK market before taking it overseas.
Kirk adds: "Is internationalisation something we've considered, yes. Is it something that we've followed it through massively, not so much. Once we have the buy in from schools here I think that hitting that US market will be easier."
It's clear that the product which Walshe and Kirk have created has unbelievable potential, particularly in the wake of Covid with a report by UNICEF suggesting that in before the pandemic 1 in 7 adolescents aged 10–19 is estimated to live with a diagnosed mental disorder globally, a statistics which is only likely to have increased as a result of the last 21 months.