City briefs: Burberry and CPP Group
Fashion brand Burberry has reported strong underlying revenue performance in the third quarter, building on progress made in half one.
The company's third quarter trading update records retail revenues of £723m for the 13 weeks ended 25 December, compared to £688m for the same period in 2020.
Comparable store sales were down 3% vs the third quarter of FY20 (Q2 FY22 flat), while the firm's  £150m share buyback is well advanced and on course for completion before year end.
Chairman, Gerry Murphy, said: "Full-price sales continued to grow at a double-digit percentage compared with two years ago, accelerating from the previous quarter and reflecting a higher quality business.
"Our focus categories outerwear and leather goods performed strongly as we continued to attract new, younger consumers to the brand.
"Despite the ongoing challenges of the external environment, we are confident of finishing the year strongly and providing an excellent platform on which to build when our new CEO Jonathan Akeroyd joins in April."
Burberry, which has bases in Castleford and near Keighley, says regionally its full-price comparable store sales were driven by continued strong performance in the Americas, a material improvement in Asia Pacific as Covid-19 restrictions eased and improving trends in EMEIA despite continued lack of tourism.
In its outlook, the business expects its current year adjusted operating profit to grow in the region of 35% at constant exchange rates compared with the prior year.
:::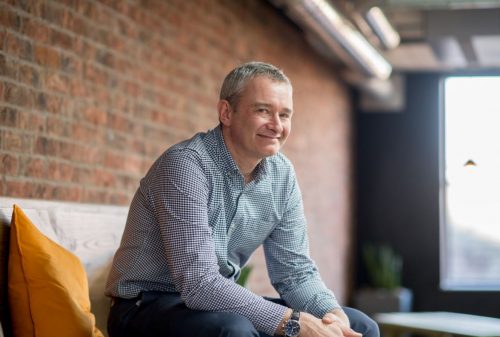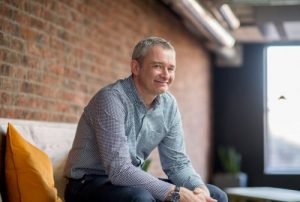 Leeds-headquartered CPP Group, which provides assistance and insurance products, expects its full year 2021 revenues from continuing operations to be 5% ahead of the prior year on a reported basis.
EBITDA from continuing operations is forecast to increase by £1.7m to £7.5m for the same period, aided by a one-time benefit from the release of a third-party commission provision amounting to £1.1m.
The company says its progress, despite headwinds caused by Covid-19 and a sustained strengthening of Sterling, reflects the continued growth of its Indian business as well as measures to take cost out of central overheads.
For the financial year ending 31 December 2022, the Board expects revenues from continuing operations to show further growth and be broadly in line with market expectations.
However, the business notes its current product mix in India coupled with the unfavourable economic and currency situation in Turkey is expected to limit both margin and EBITDA growth in the next 12 months.
And CPP adds its expected benefits from a migration to a new Group IT platform will be less than anticipated in 2022.
This, combined with additional costs associated with managing the company's UK renewal book, have resulted in a lowering of expectations for 2022.
CPP's Board now expects EBITDA from continuing operations for the financial year 2022 to be broadly in line with 2021.
Jason Walsh, CEO, said: "We have performed well despite both currency headwinds and the disruption that Covid-19 has and continues to have on the normal day-to-day lives of our customers, partners, and colleagues.
"Whilst it is disappointing to re-set market expectations over the near term, the business continues to make good progress in a number of its key markets.
"2022 will see an emphasis on these growth markets and the creation of a roadmap towards a scalable, more efficient operating model."