People: Irwin Mitchell; Aceso Health and Group Risk; Solutionpath; and more
Irwin Mitchell has appointed its first head of responsible business, as the firm seeks to further build on its corporate and social responsibility foundations.
Kate Fergusson joins from a similar role at Pinsent Masons where she led on community investment and diversity and inclusion strategies.
She studied Law at the University of Sheffield and is a qualified solicitor with over 12 years' experience of working within the Responsible Business sector.
Fergusson said: "Irwin Mitchell is extremely serious about being a leading responsible business and is already in a very strong position on many ESG measures. My role is to take the solid foundations and build on them to take us to the next level.
"The high level of employee engagement in responsible business activities at Irwin Mitchell is incredibly exciting whether that is via the internal diversity networks, pro-bono work, volunteering or fundraising for good causes."
Vicky Brackett, chief commercial officer, said: "Kate's appointment marks another leap forward for Irwin Mitchell in building our Responsible Business programme.
"She is incredibly experienced, understands the legal sector, and her enthusiasm will help us keep up our upwards momentum of the past few years.
"As well as being the right thing to do, being a Responsible Business is something that our clients, colleagues and the wider community, including suppliers, are increasing asking us to report on and we are committed to becoming a leading business in this field."
:::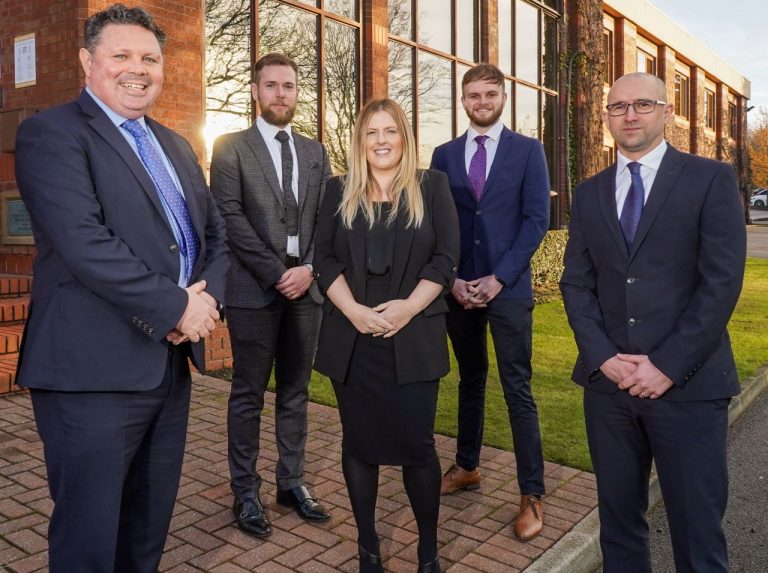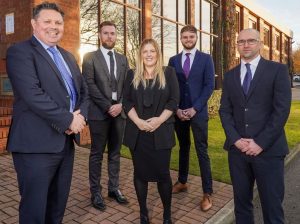 Leeds-based employee benefits firm, Aceso Health and Group Risk, has made two senior appointments to its growing national team.
Part of the Attis Insurance group, launched last year by Joe Henderson who sold his Leeds-based Henderson Insurance business to US firm Aon in 2017, Aceso provides benefits packages covering employee health and wellbeing and group risk.
Headquartered in Leeds, the firm also has five regional offices located across the North and the Midlands.
With 25 years' experience in financial services, Paul Collin joins as director of group risk, while Matt Howarth, a specialist in private medical insurance and wellbeing, comes on board as account executive with responsibility for business development.
In his new role, Collin, who worked for Henderson for over a decade, is reunited with Aceso directors and former Henderson colleagues, Mike Picken and Louise Pratt.
Beginning his financial services career at CGU, Collin worked for IFAs and insurance brokers at local, regional and national levels before specialising in group risk in 2015.
Howarth has over a decade's experience in the insurance industry and is also a former colleague of Louise.
Collin said: "Employee benefits are often misunderstood and poorly managed because they are constantly evolving.
"Especially in the post Covid world, where recruiting and retaining the best people is more challenging than ever, their importance to both employees and employers is becoming increasingly evident, with industry statistics showing benefits packages can now be even more desirable to employees than flexible working options."
Executive director, Mike Picken, said: "We know Paul and Matt already share our strong ethos of customer care and we're thrilled to welcome them to the firm.
"At Aceso we're committed to providing the very best service and advice to customers, and ensuring they can always pick up the phone and speak to a qualified and experienced member of our team."
:::
Solutionpath, a Leeds-based student engagement analytics software provider for the education sector, has appointed Matthew Wheeler as commercial director.
He will be responsible for commercial strategy and will work with Solutionpath's Senior Management Team to bring the company vision to life.
Wheeler said: "Supporting learners and teachers has always been the core motivator in my career.
"My early career was spent supporting the development of purely online degrees and the use of innovative virtual spaces, which stood me in good stead when working with clients during the pandemic as the entire world adjusted to less face-to-face engagement.
"I look forward to the next phase of Solutionpath's growth and fulfilling its mission to empower universities to deliver great individualised learning, enabling every student to reach their full potential."
Wheeler arrives with over 20 years' experience in the higher education sector. Most recently as director of partnerships and business development at PebblePad, supporting the growth of products and territories around the world.
He has also built-up first-hand experience by working in academia and technical roles at several universities.
Richard Gascoigne, CEO of Solutionpath, said: "I'm excited for the great wealth of knowledge and expertise that will be added to the Senior Management Team.
"But I'm also proud Matthew has picked Solutionpath as the place that he wishes to continue to make a difference in a sector that he has been in all his working life, whether directly training as a teacher or more recently as an educational technologist."
David Cole, chief commercial officer, said: "Matthew's background working in the higher education sector gives an unrivalled perspective of what higher education institutions need from our services and how we can continue to provide value.
"We are delighted to have him on board at what is an exciting period of growth for the business."
:::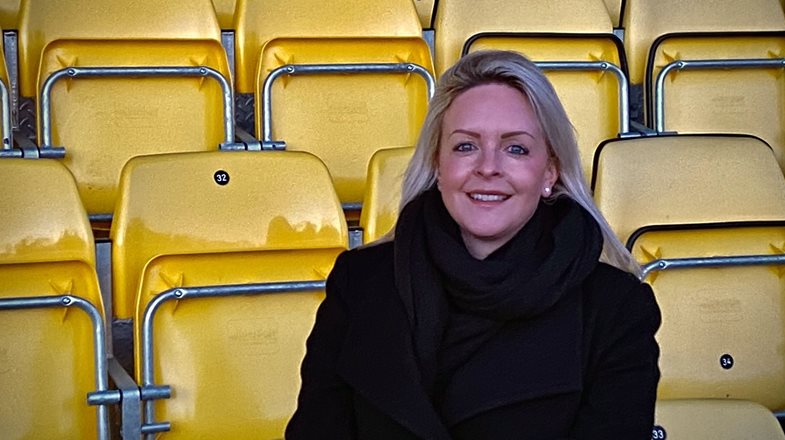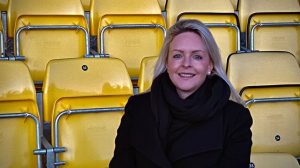 Harrogate Town Association Football Club has hired Joanne Towler as its new commercial director.
She will manage all commercial aspects of Harrogate Town, including driving sponsorship, whether that be enhancing relationships with current sponsors and ensuring they get the most from their partnership or attracting new sponsors that can add mutual value.
Towler began her sales career at Pelican Publishing, before joining Stray FM in 2007 as a media consultant, working up to sales director and leading her team to achieve record breaking revenues until 2020.
Since the launch of Your Harrogate radio in 2021, she has helped the station achieve commercial success through attracting involvement from multiple local businesses.
She said: "I have gained a great deal of experience in my previous roles building long-term relationships and I am thrilled to be joining the ambitious team at Harrogate Town.
"There is an abundance of opportunities and initiatives for local businesses to be involved in and I am keen to continue growing strong partnerships within the business community as the club progresses on its exciting journey.
"To live and work in Harrogate is a blessing and one thing that makes Harrogate extra special is having a football club we can all be very proud of."
Chief executive officer, Sarah Barry, added: "It is fantastic to work with Jo again and more importantly, for the club, Jo has a natural ability to forge great long-term relationships, has a brilliant work ethic and delivers results.
"She has a wealth of experience in the commercial field and being local, she knows the area and unique demographic inside out."