Investor pumps £41m into Yorkshire and the North East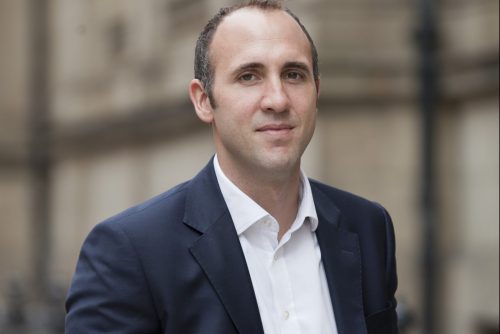 Growth capital investor, BGF, says it has invested £41m in Yorkshire and the North East in 2021, backing some of the most entrepreneurial businesses in the region.
It is pledging to increase investment in the region again in 2022.
BGF makes initial investments between £1m to £15m for a minority equity stake. It backs teams across a range of sectors and funds a variety of growth plans.
Over the last 12 months, investments by the Leeds-based team have included: £14m of funding to Bloom Procurement – the UK's only public sector procurement marketplace; £5.9m in Northern Building Plastics to support nationwide expansion; and £3.05m in SaaS tech platform, Hicomply.
Over the past 12 months, BGF successfully exited four businesses in Yorkshire and the North East to trade buyers.
These included the sale of Yorkshire-headquartered bakery business Cooplands, where BGF backed the 135-year-old family business with a £8.5m investment in December 2017, supplemented with £7.7m follow-on funding in November 2020.
This deal followed the exit of high-growth waste management and recycling company, J&B Recycling, which was acquired by a Spanish buyer and the sale of pharmaceutical services business Arcinova, acquired by Quotient Life Sciences.
Latterly in 2021, BGF also exited Coppergreen Leisure Resorts, a group of four high quality lodge parks, to Away Resorts.
BGF has also provided follow-on funding to existing portfolio businesses, including digital transport management and eProcurement software provider, 365 Response.
The Wakefield-based company utilised BGF's investment alongside other funding to acquire transport technology solutions business, Flexiroute, as part of a long-term strategy to support the delivery of zero-carbon solutions for councils.
In addition, Bayfields Opticians and Audiologists have continued on the acquisition trail, expanding their presence across the UK.
Barry Jackson, head of BGF in Yorkshire and the North East, said: "As we enter 2022, all the signs are there for another active year of supporting high quality businesses that have the appetite to scale.
"We've had a record year for exits in the region which reaffirms our model and point of difference in the market.
"With an abundance of talented business owners looking to capitalise on the opportunities both domestically and overseas, together with the confidence to face the ongoing challenges head on, we're looking forward to embarking on that investment journey with both new and existing portfolio companies."