Property predictions 2022: Investment will always be led by occupier demand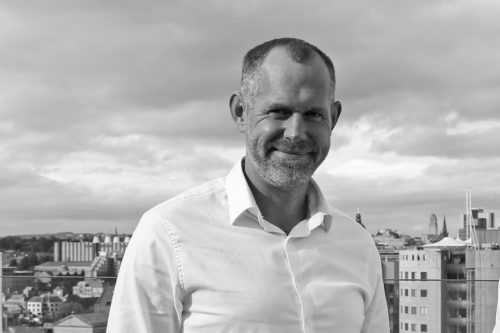 In the final property predictions feature, Ben Hall from Northcap, Oscar Brooks of Moda Living and Graham Edwards of Edwards Architecture take a look at what they think is going to happen to the property market this year.
Hall started: "The thing which is on the tip of everyone's tongue at the moment is ESG and offices are really under the spotlight, literally, any investor looking in this sector will want to know the current buildin ESG credentials and what's the opportunity to improve those."
He added however that he sees the potential for a two-tier market with bigger firms both wanting to have good ESG credentials and be willing to pay for them, he explained good ESG credentials can potentially come at a cost over traditional office buildings.
The flip side to those bigger firms is the smaller businesses who might like the ESG ratings but will have to balance that with any increased occupational costs.
"This trend hasn't played out fully, but it is going to be a factor moving forward as more and more occupiers continue to give real credence to ESG rather than perhaps the previous lip service.
"Ultimately there's going to be a transition as all investment decisions are driven by occupier demand and as more and more occupiers demand better ESG credentials property owners will need to adapt. How marked and how fast that transition will be interesting to monitor."
Hall added that the focus on ESG however isn't limited to offices and he's seeing it coming into play more and more within the industrial markets – an area he noted as having huge occupier demand at present.
"Occupier demand is high within the industrial market at present and the supply and demand issues in the sector are seeing rents being pushed up."
He added that the upward rent trajectory however was even greater as a result of increased build costs and land prices as investors and developers look to make new schemes viable.
Hall also noted that any changes to interest rates will play an important part in what happens within the sector noting that while occupier demand is there and interest rates are low he can't foresee the market slowing down, but noted if the interest rate rises that could have a knock-on impact in the sector and wider investment markets.
Edwards, said he expects the property sector throughout 2022 to remain buoyant and noted it "will hopefully remain so whilst bank rates remain low."
He added a recent RIBA study has found UK-based Architecture workload remains steady in key sectors like infrastructure, residential and logistics, with Edward Architecture having what he described as a "solid and exciting order book for the next 18 months."
The managing director noted: "The industry is however, having to work through supply issues in construction, materials, consultancy, legals and the planning system, which will hopefully ease as we cope with industry inertia brought about by Brexit and Covid."
Away from the commercial market, director of Moda Living Oscar Brooks, which currently has a pipeline of 18,400 homes worth a combined £6bn, noted the success of the build-to-rent market in 2021 particularly in regional cities looks set to continue.
He said: "Recent research from Savills and the British Property Federation showed growth of the sector in the regions is beginning to outpace that of London.
"In 2022, we expect to see the popularity of BTR neighbourhoods continue to grow at pace, and believe this will be a landmark year in consumers' understanding of what quality managed rental homes can contribute to their lifestyle.
"At Moda, we are particularly excited to launch our flagship Leeds neighbourhood, Moda, New York Square, as well as Moda, The Mercian in Birmingham and Moda, The McEwan in Edinburgh."
Away from the traditional build-to-rent multi family homes, Brooks also said he expects, "to see more growth in the single-family homes sector, as the need for good quality suburban homes for rent at accessible price points becomes ever more prevalent.
"Our SFH operation, Casa by Moda, will begin to address this need in 2022, with construction poised to begin at several sites in Yorkshire and elsewhere in the UK."
Brooks echoed Hall and also noted: "ESG will become even more of a focal point for the real estate industry this year". He said the clock is ticking to make a tangible change to the sector's environmental impact.