Investigation launched into Go-Ahead Group's audits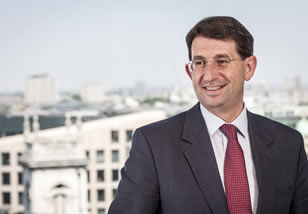 The Financial Reporting Council (FRC) has launched an investigation into Deloitte's auditing of crisis-hit Go-Ahead Group for the last six years.
The FRC's enforcement division is to look into the audits for 2016-2021 for the transport group, which were overseen by two Leeds-based partners.
Chris Powell was lead audit partner from 2016-2020, before he stepped down after reaching the five-year limit. He was replaced by Scott Bayne, who signed off the 2021 accounts.
Powell has previously been chairman of Deloitte's audit and risk committee and the global audit talent lead on the firm's global audit executive team.
A spokesperson from Deloitte UK: "We will co-operate fully with the FRC's investigation. Deloitte is committed to the highest standards of audit quality."
The Department for Transport took the Southeastern rail franchise off Go-Ahead last September after it didn't declare £25m in taxpayer funding relating to High Speed 1 and profit share agreements going back to 2014. The bus and rail group was fined £23.5m last month.
Go-Ahead Group's shares were suspended for seven weeks earlier this year because of delays in finalising its audited accounts, caused by the taxpayer funding problems, as listed companies must file their results within six months of the year-end.
Go-Ahead's shares are trading up 50% since they resumed trading at the start of March, but last night's closing price of 840p remains a long way below the 2000p-plus levels it enjoyed in the months before the pandemic started.
The FRC has handed out a number of multimillion-pound fines to auditors for high-profile failings in recent years. Deloitte was fined £15m as part of sanctions for its audit of Autonomy, PwC paid out £4.5m for breaches in its audit of Redcentric, KPMG was fined £3m for failings during the audits of Conviviality, EY was fined £2.2m for its Stagecoach Group audit, and Grant Thornton fined £2.3m for Patisserie Valerie.