Robust first quarter performance at Drax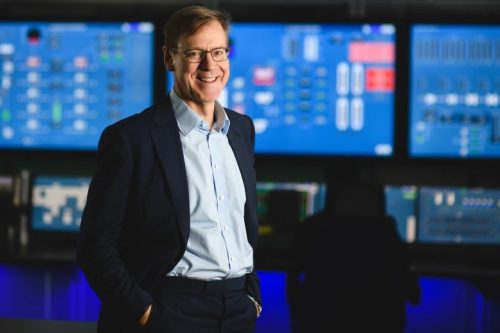 North Yorkshire-based power station, Drax, says it delivered a strong performance in the first three months of 2022 and forecasts its full year adjusted EBITDA for 2022 will be close to the top of the range of expectations.
Consensus for Drax's 2022 Adjusted EBITDA is £571m, with a range of £540m-£606m.
400 kilotons of new biomass pellet production capacity has now been commissioned in the southeast United States, which will provide wood biomass for Drax to burn to create electricity.
And the energy business says it is continuing to advance on designs for its Bioenergy Carbon Capture and Storage (BECCS) project.
CEO Will Gardiner, said: "We advanced our strategy to increase biomass pellet production, with another 400Kt of capacity commissioned from two new pellet plants in the US.
"We also progressed the engineering design work for our UK BECCS project, which will deliver negative emissions for the UK and pioneer BECCS technology at scale.
"With the right Government support, Drax is ready to invest £3bn this decade in delivering vital renewable energy technologies including BECCS, a carbon removal technology that is cost-effective but also the only one that generates reliable, renewable electricity while removing millions of tonnes of CO2 from the atmosphere."
Drax's update notes that it previously sourced a small volume of Russian and Belarussian biomass, which it has now removed from its supply chain.
It says the biomass it currently uses comes from "stable, sustainable markets" in North America and Europe and is sourced under long-term fixed formula contracts.
The company adds that its two legacy coal units were temporarily fired up in January for limited operations to support security of supply.
Its update states: "These short-term measures helped to stabilise the power system during periods of system stress and did not result in any material increase in the Group's total carbon emissions.
"Drax continues to expect to formally close these two legacy coal units following the fulfilment of their Capacity Market obligations in September 2022 but remains committed to supporting security of supply in the UK."