Cosmetic vehicle repair firm targets national expansion
Independent cosmetic vehicle repairer Smart Repairs, which recently bought an 18,000 sq ft premises, says it is hiring 100 new technicians across the country this year.
The Leeds-based business explains this is a result of a record-breaking 2021, which saw its turnover rise to £5m from £3m in 2020, despite the challenges of Covid.
This year turnover for the company is forecast to soar to £7m, with net profit set to exceed seven figures.
Smart Repairs is co-owned by its founder Dan Besau and major investor Phil Newstead. The company carries out 180,000 vehicle repairs a year.
One key appointment recently made by the business is 51-year-old Pete Read, who is heading a new team of 11 technicians, focused on serving the south of England.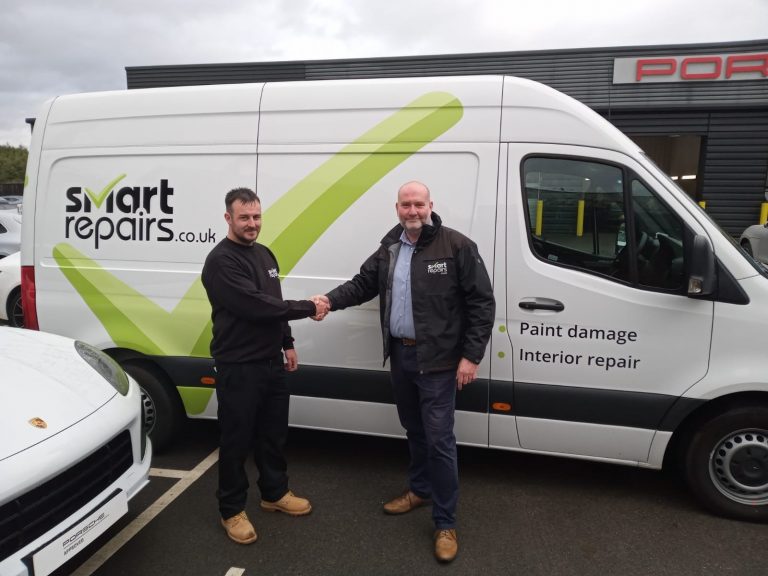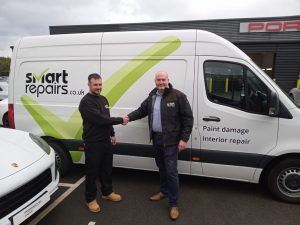 He said: "The rate at which this company is growing is phenomenal. We had a team of just one in the south six months ago. Now we have 11 – with another new starter arriving next week.
"The demand for our services, from the South Coast to Watford, from Milton Keynes to Kent, is increasing at an extraordinary rate. It's sometimes difficult to keep pace."
Other new hires include Dale Lang, Lee Ansell, Dan Southgate and Glen Smith.
Newstead said: "These are very accomplished technicians, whose experience and expertise will provide a consistently excellent service.
"They will enhance the Smart Repairs brand and raise our profile across the South and the South East. And, if everything goes to plan, we will be expanding into the South West.
"These are tremendously exciting times for the company. The move to our new Falcon House premises, close to Leeds city centre, has given us much more space and has put us in charge of our destiny.
"We are expanding across the UK this year, with a special focus on the M25, Essex, the North West, the North East and Scotland. We are now hiring experienced mobile technicians to help with this expansion drive, which will see full UK coverage by the end of the year."
Besau added: "We have gone from strength-to-strength in recent years. The mobile business has proved popular and successful and, when I spotted a gap in the market for high-end alloy wheel repairs, I had the confidence to go for that, too.
"We already have a formidable client list, including many of the quality Yorkshire dealerships such as Bentley Leeds; BMW Leeds, Harrogate, York and Bradford; Mercedes Leeds, Bradford, Huddersfield and York; Ferrari Leeds; Aston Martin Leeds; and Audi York and Harrogate."