Solid progress for cloud technology company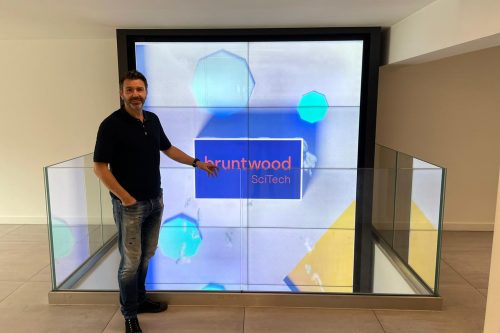 Cloud technology specialist Vapour has confirmed its expansion in Leeds city centre with new workspace in tech hub Platform.
This coincides with two new additions to the company's engineering team, as the business furthers its growth plans.
The additional workspace at Platform – next to Leeds Railway Station – increases Vapour's network across the UK, with its HQ in Huddersfield, and satellite bases already in Glasgow, London, and Lancashire.
Vapour's duo of hires includes cloud voice UC engineer, Graeme McCabe who joins having worked with Avaya systems for the last five years.
In his new role, he will install, troubleshoot, and manage all changes on Vapour's platforms, working alongside the team to ensure customers have a smooth transition and quality ongoing support.
Further strengthening the business's cloud and networking resources, Jordan Stephenson – as senior cloud and network engineer – will ensure the resilience and efficiencies of the firm's services.
Focusing on maintenance and diagnostics, as well as uplift and project work around the network infrastructure and cloud environment, his strong background in information technology, following his previous role as network lead at Contrac IT, will be an asset to the technical team.
Tim Mercer, CEO, said: "This is a promising time for the company as we scale to meet the demands of our customers and the ever-growing cloud market.
"Our new hires Graeme and Jordan will be a huge asset to our technical team, and I welcome them onboard.
"Announcing our new workspace at Platform is also a proud moment for me as we'll share the building with some of the region's most innovative tech companies.
"To be able to offer my growing team access to more vibrant office space in a new city is a key part of our ongoing recruitment strategy – not to mention our accessibility for customers seeking face to face time – and I look forward to expanding further throughout the year."
Two new graduate sales recruits are also set to join Vapour soon, in a fresh collaboration with Pareto Law. And the business is now looking to recruit a sales and marketing administrator.