Urban crazy golf concept to launch its latest venue
Big Fang Collective is set to open its latest multi branded venue in Leeds in late autumn 2022.
The Liverpool-based entertainment venue operator, which owns both the Ghetto Golf and Golf Fang brands, is planning to open the latest Golf Fang site in Redcote Lane, Kirkstall.
The company, founded by Kip Piper and Daniel Bolger, was founded in 2016 when they opened their first Ghetto Golf in Liverpool inside the 25,000 sq ft Cains Brewery.
Golf Fang offers a twisted 18-hole golf course in an environment surrounded by bespoke art, combining crazy golf with theatre, cocktails, DJs and street food in a 'sprayground', where the venue provides selected graffiti writers with golf courses built into unique designs such as buses, shop fronts, film studios and local historical pubs.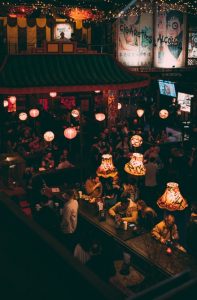 The company now own and operate five sites across the UK, in Sheffield, Birmingham, Newcastle, Liverpool and Glasgow, with its Ghetto Golf, Golf Fang and Birdies Bar brands.
Golf Fang Leeds will be its sixth location following a successful launch in Sheffield, which saw the opening of a 38,000 sq ft multi-concept project which will also involve the launch of a tropical Birdies Bar and several seasonal pop-ups, due to open later this year.
Big Fang Collective is now looking to expand further and acquire new venues across UK cities, with an additional seven already planned to launch over the next two years.
The business attracted investment from Imbiba earlier this year, which is known for investing in high growth, category leading leisure and entertainment brands.
Kip Piper, co-founder of Big Fang Collective, said: "We're really excited to introduce Golf Fang to the people of Leeds.
"As a city with a young demographic and a fun atmosphere, Leeds is a great location for the concept.
"This venue will feature some of our most popular experiential elements as well as a few new courses. We can't wait to see how our guests will interact with the new space and we're looking forward to celebrating with everybody."
The venue will be open seven days per week from midday till late, with bookings and walk-ins both accepted. A launch date will be confirmed in due course.