Entrepreneur to take LEP mantle as Sir Roger steps down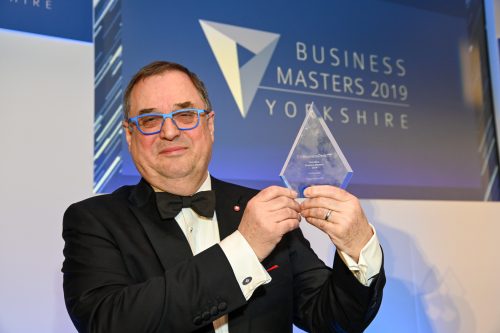 Sir Roger Marsh OBE DL, a recipient of TheBusinessDesk.com's Business Masters Ambassador award and recent speaker at the Northern Leadership Conferences has formerly stepped down as chair of the Leeds City Region Enterprise Partnership.
Knighted in the Queen's Birthday Honours in 2021, Sir Roger held the position since 2013 and led the organisation through a period of change, securing the country's largest ever Local Growth Deal with Government worth £1bn plus and played an instrumental role in West Yorkshire securing devolution and Channel 4 selecting the region for its new National HQ.
Fond of the phrase it's "job well begun not job done" Sir Roger said he was "proud and privileged to have chaired the Leeds City Region Enterprise Partnership Board", noting that the economy had developed throughout the last nine years so the region was "a net contributor to the exchequer" pre pandemic and that he believes although there more to be done "the future is bright for West Yorkshire and the North".
Sir Roger will be succeeded by Mark Roberts the co-founder of the largest UK online craft beer retailer Beer Hawk as chair of the LEP Board.
Roberts who founded the business in 2012 before selling it to AB InBev in 2016, describes himself as a serial entrepreneur, non-exec Director and angel investor.
He said: "Sir Roger Marsh leaves a genuine legacy of partnership between the private sector and the public sector. Those of us who continue to work within the LEP team hope to be able to continue and build on this in the future."
Commenting on the departure mayor of West Yorkshire, Tracy Brabin, said: "I want to thank Sir Roger for his tireless commitment to promoting and developing our region and for everything he has helped achieve, to make West Yorkshire a better place to live, work and be in business.
"As he steps down from as chair of the LEP, we can look back on the huge contribution he's made, over many years. Sir Roger has not only been a prolific advocate for our region, both nationally and internationally, but many people in business and public life will have benefited from his guidance as a trusted mentor, advisor and colleague, driving investment and encouraging talent into our Northern towns and cities."
Bradford City Council leader and chair of West Yorkshire Combined Authority Councillor Susan Hinchliffe added: "Sir Roger Marsh has done so much for West Yorkshire, and we are better for it. He has also shown that, as a region, we need to reach further and faster and I would like to thank him for all his work."
Kirklees Council leader Councillor Shabir Pandoor said: "The way in which Sir Roger Marsh has brought together West Yorkshire's local authority leaders with the private sector has been very powerful and beneficial. The Leeds City Region Enterprise partnership is recognised in many quarters as the best Local Enterprise Partnership in the country and that's due to Sir Roger's passion and energy."
Sir Roger's last Leeds City Region Enterprise Partnership Board also marked the end of the board in its current form. Following the government's review of all Local Enterprise Partnerships, the LEP will become an advisory body and will continue to work closely with West Yorkshire Combined to drive inward investment, boost the region's economy, and support businesses and entrepreneurs.
Looking ahead Brabin noted: "As the role of the LEP changes, I look forward to working closely with its members to share insight and ideas and continue the important work to drive inclusive growth and support business throughout West Yorkshire."