Technology provider's sales generates 5.3x returns for investors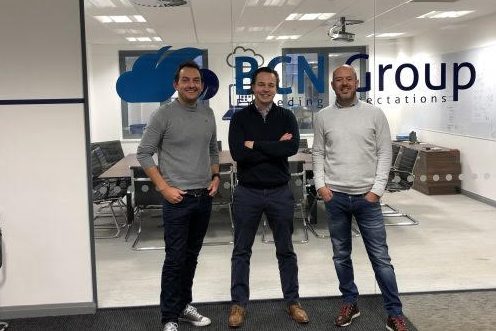 BCN a leading digital transformation and technology solutions provider in the UK has been sold by Beech Tree Private Equity to ECI Partners.
The follows four years of ownership by Beech Tree, over which time it has supported BCN to accelerates its growth from a £10m turnover business to one of over £40m through both organic growth and an acquisitive strategy.
The company, which is headquartered in Manchester with operations in Leeds, was founded by Simon Kelf and Matt Smith has also evolved from largely reselling IT hardware and support to providing a digital transformation offer.
The sale to ECI Partners sees Beech Tree generate a 5.3x return on its investment.
Adam Rudd, partner at Beech Tree Private Equity said: "It has been a fantastic journey working alongside the BCN team and together we have built a business that we can all be proud of. When we backed them in 2018 we could see the potential to create a market leading Microsoft partner capable of supporting the entirety of a customer's digital transformation journey. Through an alignment of our shared vision and a focused execution of our organic and M&A strategy, we have achieved what we set out to do. We have really enjoyed working with the BCN team and wish them the very best for the future. I am sure with the support ECI will bring the team they will continue on their journey to become the UK's leading Microsoft focused MSP ".
Simon Kelf, co-founder of BCN Group added: "It has been a great experience over the last four years, since Beech Tree invested in BCN. We have built a market leading management team and importantly created what we set out to achieve. The organic growth supplemented by selected acquisitions have allowed us to become a market leader in the space. The Beech Tree team has been a real partner and helped us in achieving our fantastic growth and it has been a pleasure working with them on this journey. I am proud of the business we have built and I wish Rob and the team the very best for the future."
Rob Davies, CEO at BCN Group said: "In this age of digital transformation, there is a phenomenal growth opportunity for BCN Group to support clients to solve their IT challenges and achieve the best possible results from technology for their business. When I joined BCN Group both management and Beech Tree agreed a strategy to position us as a market leading business for the future. It has been a fantastic four years delivering on that strategy and Beech Tree have been an important partner every step of the way. Together we have created an incredible business. I look forward to the next stage of our journey partnering with ECI Partners as we focus on our goal of becoming the UK's market leading Microsoft MSP".
Beech Tree and BCN shareholders were advised by Clearwater International (corporate finance), DLA Piper (legal) and PwC (financial and commercial due diligence).